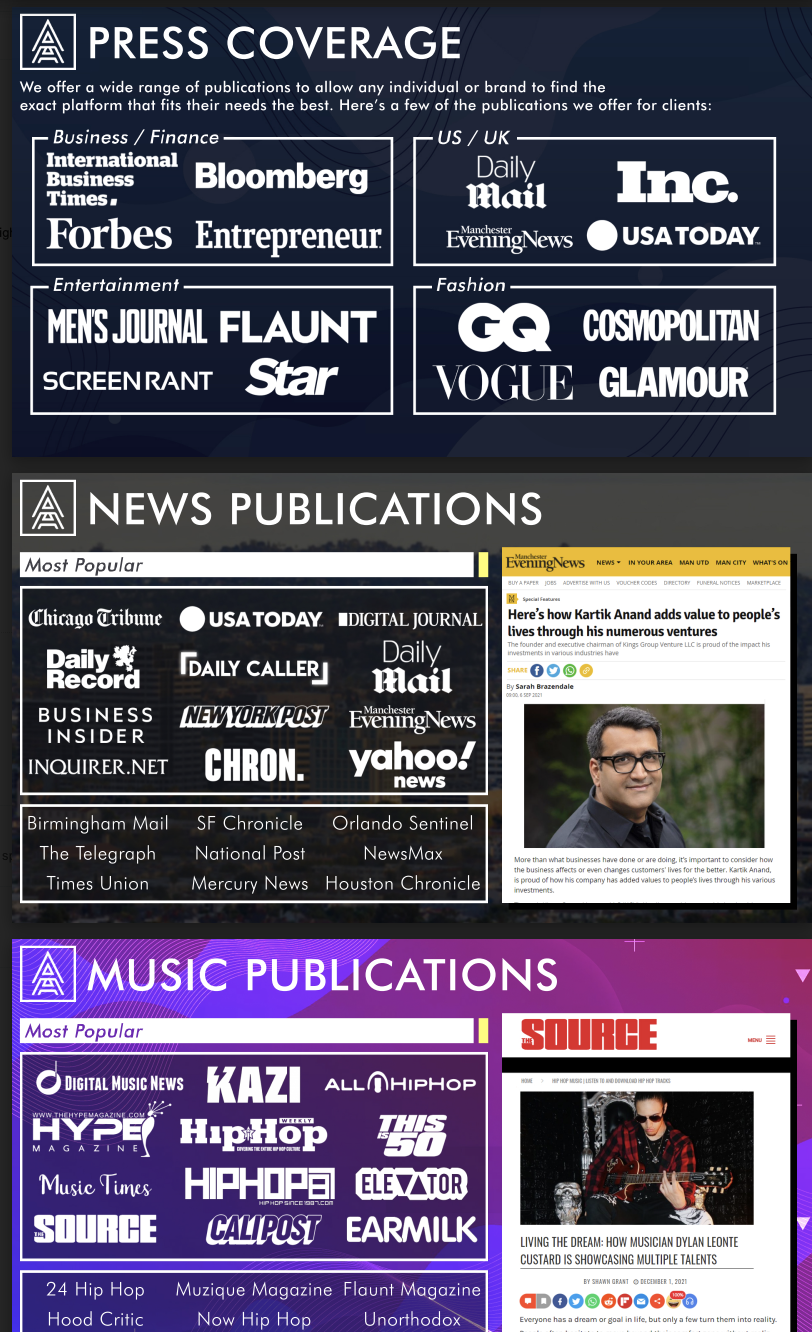 Social Marketing Solutions, a marketing agency based in Fort Collins, Colorado, is taking the hassle out of building your business with its new personal branding packages for executives and entrepreneurs! It's time you let someone else do all the hard work, so sit back and watch your follower count tick up with Social Marketing Solutions.
Their new package features a variety of solutions, including podcast interviews, content writing, and social media growth techniques.
Go to https://socialmarketingsolutions.com/social-marketing-packages/ourservices-personal-branding-package for more information.
Social Marketing Solutions' (SMS) personal branding package supports you in building a solid digital footprint in order to drive potential new customers, investors, and stakeholders to your business.
As Social Marketing Solutions explains, having a strong personal brand is vital when launching a new company. In short, recognized, authentic companies attract more business.
SMS offers four tiers of personal branding packages, from Trending to Elite. These packages include services such as media features, SEO optimization, content strategy production, and email marketing.
Each personal branding package delivers you a set number of posts, blog articles, and emails per month in order to turn you into a globally recognized business figure.
As SMS founder John White explains, businesses really take off when people see the human behind them. Now with over 350,000 followers on social media, he strives to provide others with the personal branding strategies and tools that helped him become a globally recognized executive, influencer and columnist.
Social Marketing Solutions does the hard work for you and your business, taking the time, and stress, out of building an online presence. Using a proven set of strategies, SMS supports you in driving sales through an increased online presence.
The agency provides a range of other marketing services for businesses in the Fort Collins area, including custom website design, digital marketing, and public relations.
One satisfied customer said: "When I first started with John, my company had virtually no social media following and our web traffic was really low. Since working with John, our company's leads have increased by at least 50%. John has helped me get featured in major media outlets like Entrepreneur Magazine and a brand feature by Reuters News Agency."
Are you ready to feature in some of the best media publications? Then get in touch with Social Marketing Solutions today!
Go to https://socialmarketingsolutions.com/social-marketing-packages/ourservices-personal-branding-package to find out more!