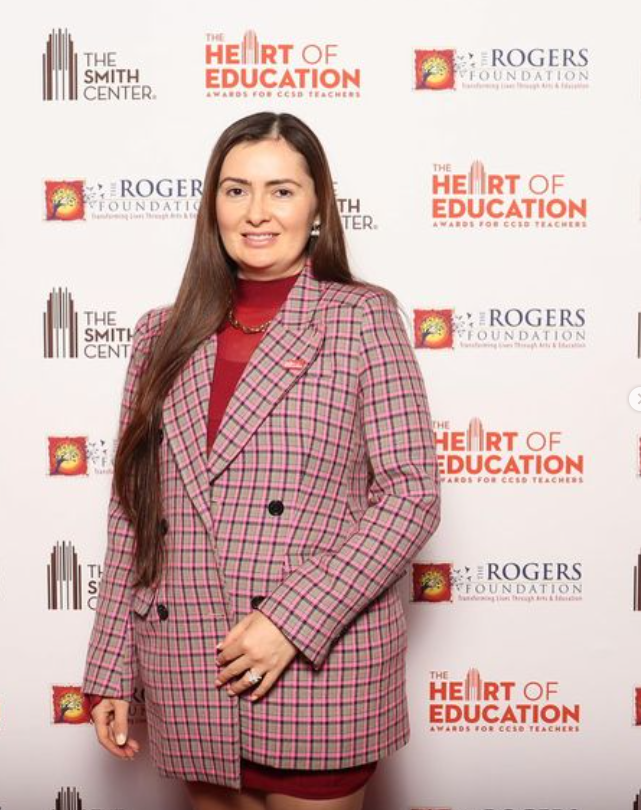 The Heart of Education Award for CCSD Teachers is a special honor to celebrate the unsung heroes of Clark County in Las Vegas. Hosted by the Smith Center for Performing Arts, with support from the Rogers Foundation and the help of the public, this annual award is an accolade of which internationally-renowned artist Elena Bulatova, is honored to be a part. The event celebrates those educators who not only go above and beyond but truly make a difference in their students' lives. The purpose of this award is to show recognition for outstanding efforts in education and give appreciation to teachers, a group of individuals who don't always receive the gratitude they are duly entitled to.
This acknowledgment of merit hits close to home for Bulatova, as she contributes significantly to philanthropy and community events. Bulatova believes in making a positive, meaningful, and lasting impact on the community of Las Vegas. With this in mind, Elena Bulatova is proud to donate 20 artworks from her distinguished "Toy Collection" to honor these chosen educators.
The "Toy Collection" by Elena Bulatova represents the sweetest days of childhood. The playfulness of color, the nostalgic reference to size, and the delightful nod to childhood shapes, all serve to see the world through the bright eyes of an inspired child. Youth, education, and guidance are important to Bulatova, as she began painting at a young age, and the arts were an integral part of her time growing up.
The 20 works of art donated by Elena Bulatova to The Heart of Education Award, serve as a positive symbol to commemorate those teachers shaping young lives. As Bulatova herself has said about making artwork, the same can be said about the educators, "When you love something, you enjoy it and you never work a day in your life."