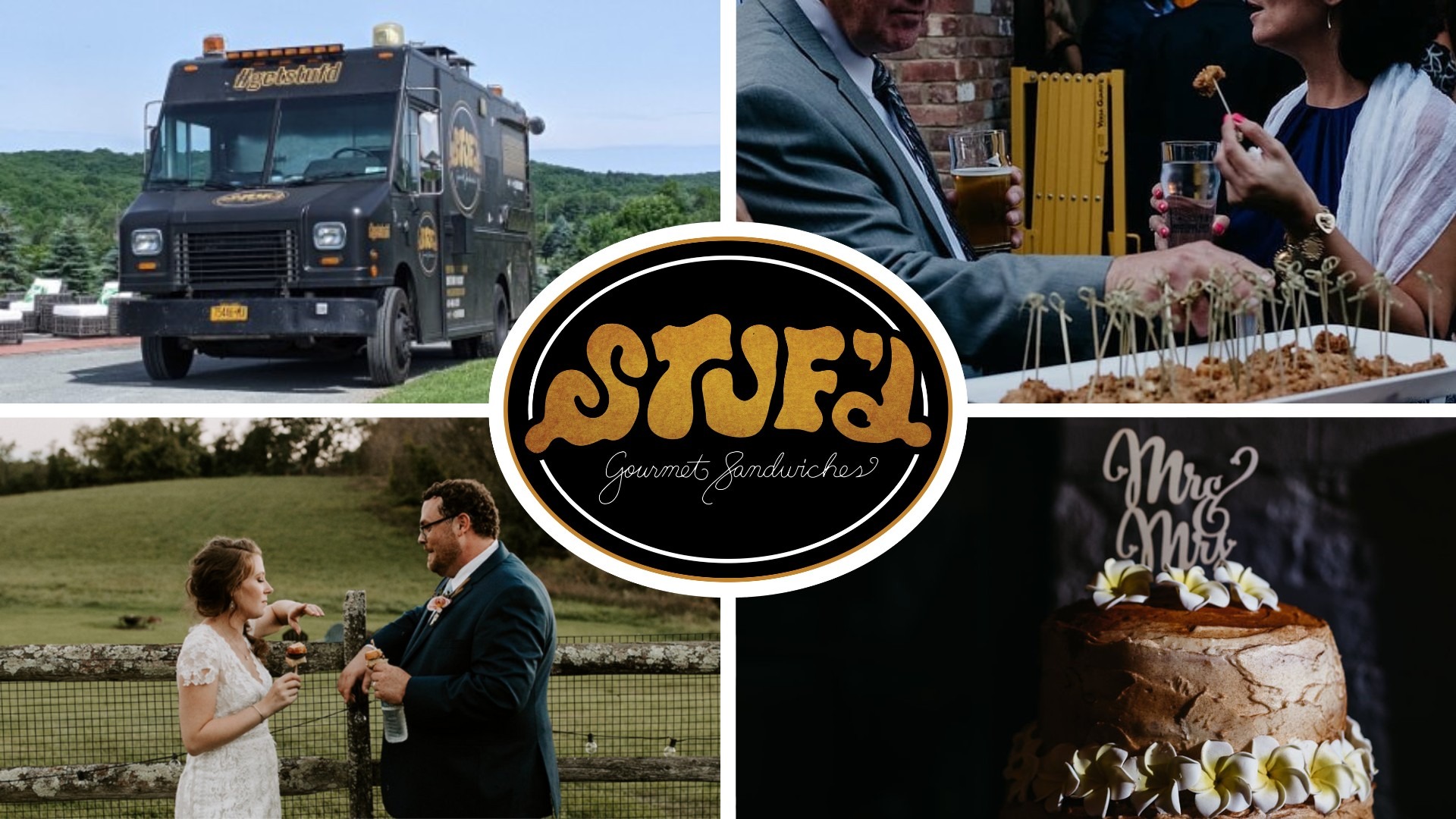 Offer your wedding guests a meal to remember with unique, gourmet snacks and entrees - get full-service food truck catering for your reception party with STUF'D!
STUF'D is taking bookings for reception and rehearsal dinners this wedding season. For your celebration, it can offer its 'Milestone Menus' event catering option which features a customizable selection of appetizers, snacks, entrees, sides, and desserts.
Browse the options for yourself by visiting https://www.stufdtruck.com
Its wedding menus can be tailored to the type and scale of your event, whether you envision a sit-down meal with plated entrees, or a casual food-truck set-up with a taco and slider menu.
For example, its plated entree menu items include filet mignon, eggplant lasagne, and grilled salmon, with roasted vegetables, pasta dishes, and mashed potato as sides. Alternatively, its taco bar may appeal to you if you are planning a more casual wedding or engagement party. It includes a choice of chipotle lime chicken, chimichurri steak, birria, citrus mojo pork, as well as vegan options.
In addition to a selection of baked goods, the full-service catering company can serve your guests its namesake item as a unique final course. Variously filled with oreo cheesecake, banana chocolate chip, apple pie, s'mores, and blueberry cobbler fillings, the STUF'D french toast pastries are the company's signature dessert.
Once informed of the location, date, time, and number of guests you plan on hosting, the team will produce a provisional menu based on your preferences.
About STUF'D
In addition to weddings, the food truck company is licensed to cater at-home gatherings such as pool and backyard parties, as well as larger-scale events at private locations. On the STUF'D website, you can find a portfolio of photos from previous events, including bat and bar mitzvahs, graduation celebrations, and birthdays. Moreover, the website features a calendar detailing upcoming 'lunch-drops' and catering events that you can attend to experience STUF'D first-hand.
The team is experienced in catering gourmet street food truck events, from planning and executing menus to efficient clean-up at the end of the day. By providing the fully-equipped mobile truck and catering staff, the service eliminates potential wedding and rehearsal dinner location limitations that you may otherwise face, such as access to food preparation facilities.
STUF'D is a gourmet food truck and event catering company delivering American comfort classics throughout New York and New Jersey - hire the caterers for an upcoming celebration by calling 845-709-1808!
Check out food truck events near you at https://www.stufdtruck.com