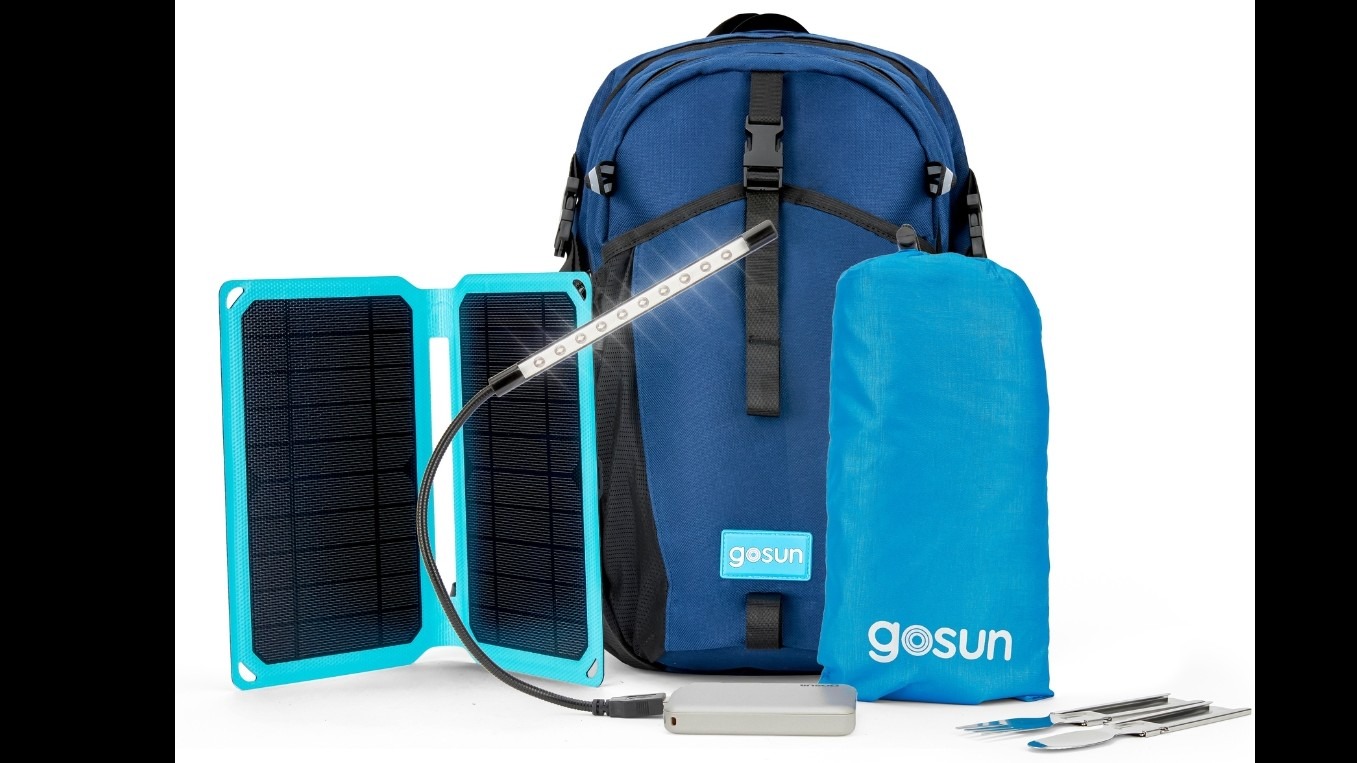 If you're looking for the perfect off-grid backpack, look no further than the Solar Powered Backpack from GoSun!
That's right! If you're a daypacker, traveler, or hiker, the new backpack provides you with ample storage for your GoSun products and off-grid items while harnessing and storing energy for you to use later. You can also use the backpack as a survival bug-out bag in case of emergencies.
Go to https://gosun.co/products/gosun-solar-powered-backpack to find out more.
Whether going for a picnic or venturing into harsh off-grid territories, having the right tools and devices is important. Moreover, these tools and devices should be multipurpose and adaptable to different situations, climates, and terrains. GoSun's Solar Powered Backpack can comfortably store a wide variety of implements while also providing you with a renewable power source.
The backpack has many features. It has a large 10-watt solar panel and lithium battery, which can be used to charge devices. The backpack also comes with a set of four carabiners, which can be used to attach the panel to the outside of the backpack, allowing you to charge it while you're walking or hiking.
Inside the backpack is a powerful LED camping light. The light gives you the ability to see the contents of the bag at nighttime, or on a plane or bus, and can also be used to light your tent or campsite. Other items that come with the backpack include a set of flatware utensils and an all-weather poncho.
The backpack itself is lightweight, waterproof, and durable. Weighing only 3 lbs, the bag is ergonomically designed to be worn comfortably for long periods. It also has lots of storage space and can hold a variety of GoSun products, such as coffee makers, power banks, and portable ovens.
"Finally, a backpack that can hold all my GoSun products," said a satisfied customer. "I used to have to rig all kinds of straps to carry my equipment. Now it all easily fits and the backpack still feels comfortable on my shoulders. I also love that it has a light; it's great to be able to see what's in the backpack, especially when I'm traveling."
The Solar Powered Backpack is available on the GoSun website for a limited-time price of $179. A Pro option with added solar accessories and features is also available for $549. The Solar Powered Backpack and all of the contents included are backed by a one-year warranty. Financing options are also available.
About GoSun
Since 2016, GoSun has been helping customers power their lives with innovative and portable solar products. From its humble beginnings in a suburban Cincinnati garage, the company has grown to sell a range of solar ovens, coolers, power banks, water purification systems, trailers, accessories, and more.
In addition to its product offerings, GoSun also partners with and contributes to several non-profit organizations and initiatives. They have provided funding to the California Fire Foundation, Global Giving, and Operation BBQ Relief. They have also made donations to The American Red Cross and World Central Kitchen to relief efforts and to help refugees from Ukraine.
Visit https://gosun.co/products/gosun-solar-powered-backpack today and get the backpack for all occasions!