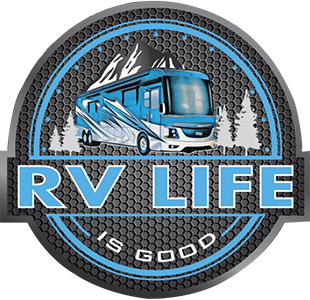 If there's one thing recent years have taught us, it's that there's no time like the present to take that trip or vacation. If you've been dreaming of driving across America, or just want to get away with your family or friends, then why not do it in comfort and luxury, and rent an RV from RV Life is Good!
The company has availability for vacation rentals across Summer 2022, with a selection of premium vehicles available to sleep between 4 and 12 people according to your needs and preferences.
Go to https://rvlifeisgood.com for more information.
RV Life Is Good specializes in helping families and groups to explore the area from the comfort and convenience of their fleet of recreational vehicles (RVs), which include Class A and Class C trailers.
The company's fleet is continuously upgraded and updated to provide you with the latest travel trailers for rental. An easy way to travel the country and vacation in style, RV rental from the team includes a range of additional amenities to make the process as convenient as possible for you.
For small groups, RV Life Is Good's smallest trailers include the 2012 Forest River Catalina, which is lightweight but feels airy and spacious from within. Slightly larger is the 2020 Forest River Vibe which opens up for space and stability, and if you prefer not to pull your home, the 2021 Winnebago Navion 24D is roomy and motorized for up to 4 people.
Groups of up to 12 can be accommodated in many of the fleet's larger vehicles, which span up to 38.33ft with the 2022 Fleetwood Frontier 36SS. The company can also offer you additional luxuries with every rental including bike racks and grills, and all linens and toilet rolls are provided.
When you rent an RV, you can leave your vehicle safely with the company for the duration of your trip, as free parking is provided. If you're flying in, don't worry! The team offers an airport pick-up service, and when you return your vehicle there's no requirement to clean the waste tanks, as this is included in your rental.
"This is the second time we have rented the 2019 Thor ACE from Kirk & Melissa," said one satisfied customer. "We were new to RV'ing, but my family and I really enjoyed it both times and we will be back again. The operation to have them cleaned and outfitted for your trip is top-notch, and the pick-up requirements get easier each time."
RV Life Is Good is the RV rental service you can trust for the best quality, luxury vehicles to make your trip a fun and memorable one!
Ready to learn more? Visit https://rvlifeisgood.com to browse availability.