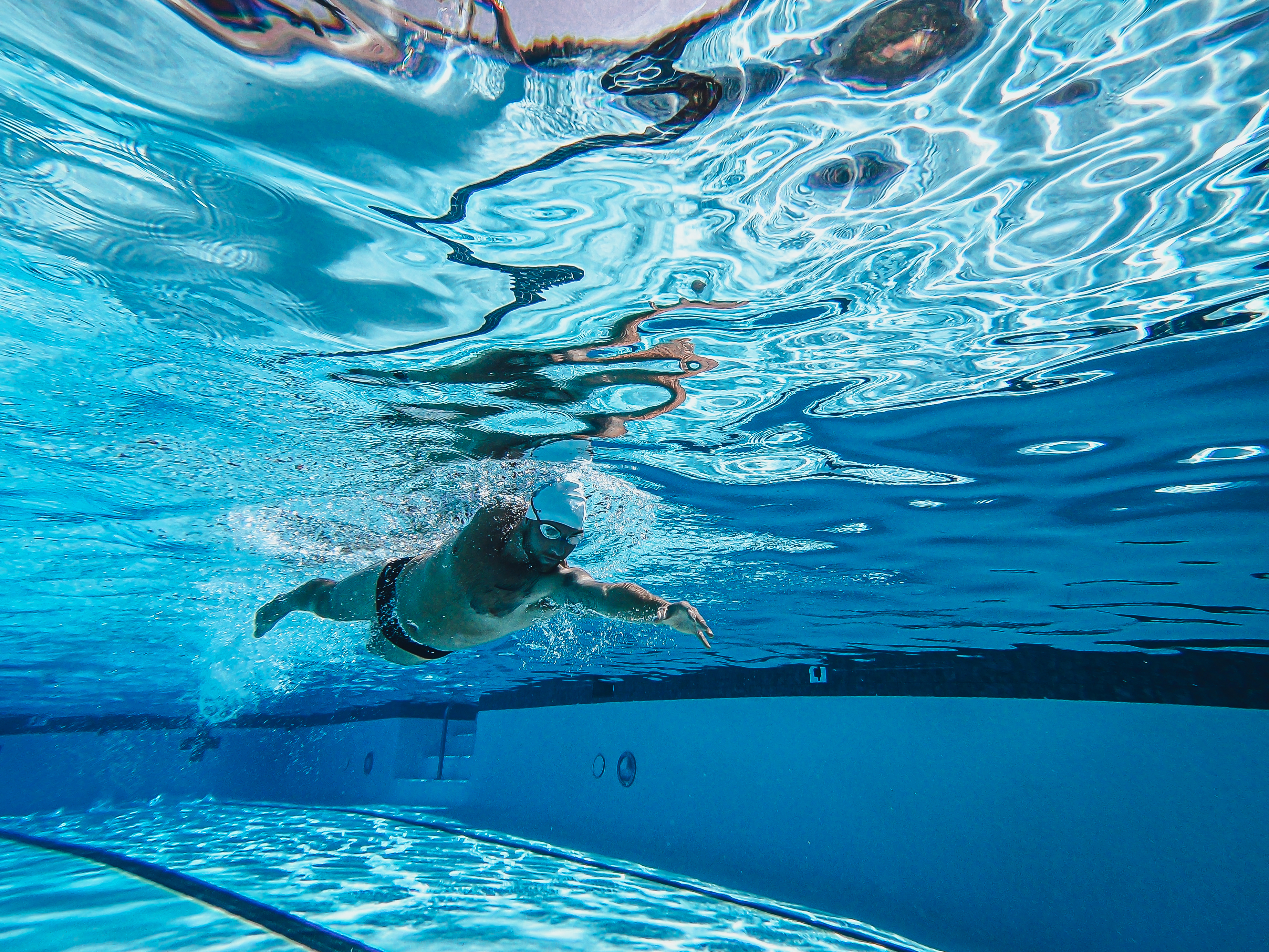 Did you know that 1 in 5 Americans can't swim and out of those that can, many have limited swim skills and low confidence – especially when it comes to deep water and getting their head wet?
Aside from the risk of drowning, being unable to swim correctly can knock your confidence and stop you from experiencing all the fun that pool time and open water bring!
This expert swim coach brings you the best digital training to help you gain confidence in the water and achieve all your swimming goals!
By the end of the program, you'll be swimming like a fish with polished technique, regardless of where you started!
Sign up for a free 7-day trial here https://community.swimvice.com
The new coaching programs will help you to gain confidence and control, perfect your technique, and swim longer distances without becoming fatigued.
The coaching plans come as an ABC4 news report showed that 17% of American adults can't swim. Moreover, a Centers for Disease Control and Prevention study revealed that out of those that can swim, approximately 37% can't cover the length of a standard pool without stopping.
SWIMVICE, LLC's coaching expert Mandy Bradley teaches learners to swim the right way with a systematic approach to mastering technique. "Even though swimming is a total body workout, it is important to learn how to connect the stroke correctly to gain efficiency, swim easy, and faster with less effort," explained a representative.
The swim education courses include videos, demos, drills, and structured workouts to help swimmers progressively build their skills. Program members join an international community of fellow swimmers and can participate in livestreams featuring video analysis, community discussions, and much more. The training resources can be accessed from a mobile, desktop, or tablet, enabling participants to learn to swim from wherever they are located.
The course provider's curriculum enables students to learn how to swim faster and more efficient freestyle so that they can swim for over a mile without getting tired. Among many others, topics include mastering proper breathing mechanics and treading water easily and effectively. The multi-level coaching plans help swimmers gain confidence whether they are training for a triathlon swim, masters swimming, or lap swimming at their local pool.
SWIMVICE, LLC provides digital swim courses, online community access, and in-person private tuition in San Francisco Bay. The company's expert coach Mandy maintains a connection with swimmers throughout their training, helping to keep them on track toward their swim goals.
A satisfied customer said: "I took private lessons with Mandy to improve my technique. Even though I learned to swim as a kid, I felt that I was doing something wrong. After just a few classes, I improved a lot and started to feel that I was gliding on water instead of fighting against it. Mandy is very professional, patient, and detail orientated. Her teaching approach is very helpful."
Whether you're a novice or a pro, SWIMVICE, LLC is the expert training you need to become a skilled and savvy swimmer!
Take a dip at https://www.swimvice.com