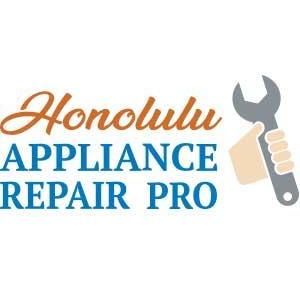 Is your washing machine not functioning properly? Before you consider buying a new one, call Honolulu Appliance Repair Pro! They can resolve any issues at an affordable price!
The company's washer repair services are offered for brands including, but not limited to, Asko, Bosch, DCS, Electrolux, Frigidaire, GE, Jenn-Air, Kenmore, KitchenAid, LG, Miele, Perlick, Samsung, True, Viking, and Whirlpool. All repairs are carried out by factory-trained and certified technicians.
Go to https://honoluluappliancerepairpro.com for more information.
Honolulu Appliance Repair Pro's washer repairs can be scheduled for the same day. After the technician uncovers your machine's issue, they will provide you with a free, honest estimate before beginning the repair process.
According to data, washing machines can cost anywhere between $250 and $2,050, making repair services a more budget-friendly solution. In addition to cost-effectiveness, repairing your washer can restore its efficiency and increase its overall lifespan.
The company informs that washers can begin to have issues after a few years of normal use. The most common problems include loud noises, leaking, not agitating, not spinning, or shaking in place. The technicians will be able to find the root cause of these concerns and fix them. You can find additional details at https://honoluluappliancerepairpro.com/washer-repair
The technician may also order genuine parts for your washer if needed and install them for you. Furthermore, the expert will educate you on how to properly take care of your washer so they can prevent future problems from occurring.
About The Company
Honolulu Appliance Repair Pro is a family-owned and operated company that has been in business for over 30 years. Its team focuses on staying up to date with the latest technological advancements by taking courses as they become available.
Other than washer repairs, the company also offers repairs for refrigerators, dryers, dishwashers, stoves, ovens, microwaves, freezers, ice makers, barbecues, pizza ovens, and air conditioning systems. If interested in scheduling a repair, you can fill out the form located on the website.
A satisfied client said: "I found Honolulu Appliance Repair Pro online and decided to give them a try. To my surprise, they were beyond amazing and were even able to give me a same-day appointment. A technician came out and was able to repair my Viking fridge on the spot. Thank you so much. I will definitely use you for all my appliance needs."
Honolulu Appliance Repair Pro can transform your wonky machine into a highly efficient one! Call them today at 808-518-2966!
Ready for your washer to go back to normal? Click on https://honoluluappliancerepairpro.com/appliance-repair-on-a-budget for the information you need!