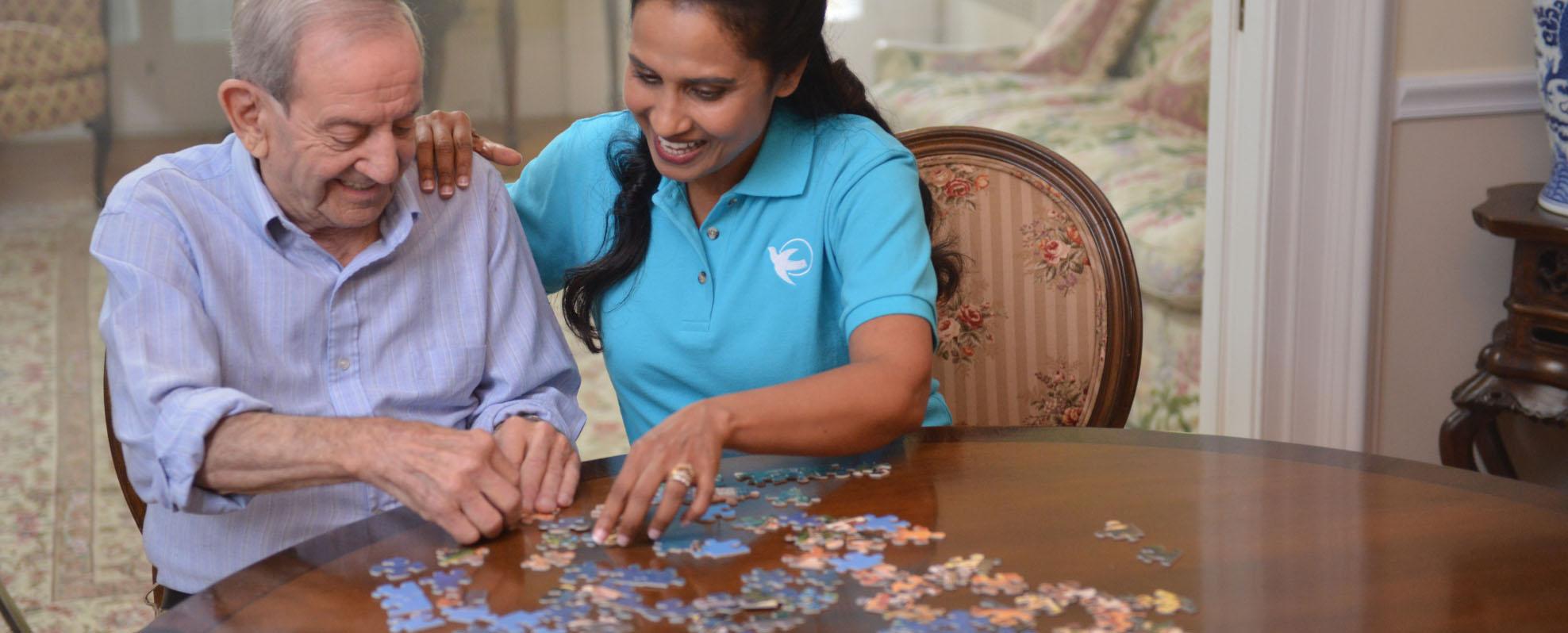 It is a joy and honor to take care of your loved one. Still, the pressures of daily life may become too overwhelming and you may not be able to provide the specialized care your elderly mother or father needs.
When looking for a trusted home care agency in Fredericksburg, VA, look no further than Visiting Angels.
Visiting Angels is known for its personal care services for seniors. The largest privately owned home care agency in the US helps elderly patients live as normal a life as possible.
The services, which are sometimes referred to as "private duty" care, attempt to offer essential assistance to senior patients or individuals with disabilities. From basic grooming to companionship to medication reminders, personal care services vary on the patient's needs and specific circumstances.
Book your first consultation at https://visitingangels.com/fredericksburgva
As part of the services, Visiting Angels has made contacting them even easier. Now, you can receive a no-cost, at-home consultation. Here, the group will meet with the patient and discuss their condition, needs, and other requirements. A tailored treatment plan will then be made.
Following the consultation, the agency will create a caregiver-care recipient match based on personality compatibility, scheduling availability, and skills needed to implement the care plan. These matches are not fixed, however. Visiting Angels makes it a point to continually check if their treatment plan is effective and readily modifies it to accommodate new needs.
This also ensures that your elderly parent feels comfortable at home and with their assigned caregiver. The priority is ALWAYS their comfort, and Visiting Angels is ready to adjust however needed to achieve this.
Each plan is designed to suit the patient's circumstances. Some of the many activities the group can assist with include meal planning and grocery shopping, cooking, light housekeeping, transportation, running errands, and social interaction. Other tasks may be added, depending on the initial assessment.
Private care is believed to offer emotional benefits as well. As people age and their physical impediments grow, seniors may begin to feel trapped by their limitations. By working with an in-home care professional, seniors can once again feel fulfilled in their lives and enjoy their day-to-day activities. Several studies have shown that personal care can enrich a person's quality of life.
Visiting Angels serves families throughout the Fredericksburg area, including King George, Lake of the Woods, Mine Run, Spotsylvania, Stafford, and neighboring towns.
A spokesperson for the company said, "With our personal care program, seniors who want to age in place but need at-home help can receive the support they're looking for. Our caregivers can also assist those who are recovering from an illness or injury or are living with a disability."
Go to https://visitingangels.com/fredericksburgva so you can learn more.