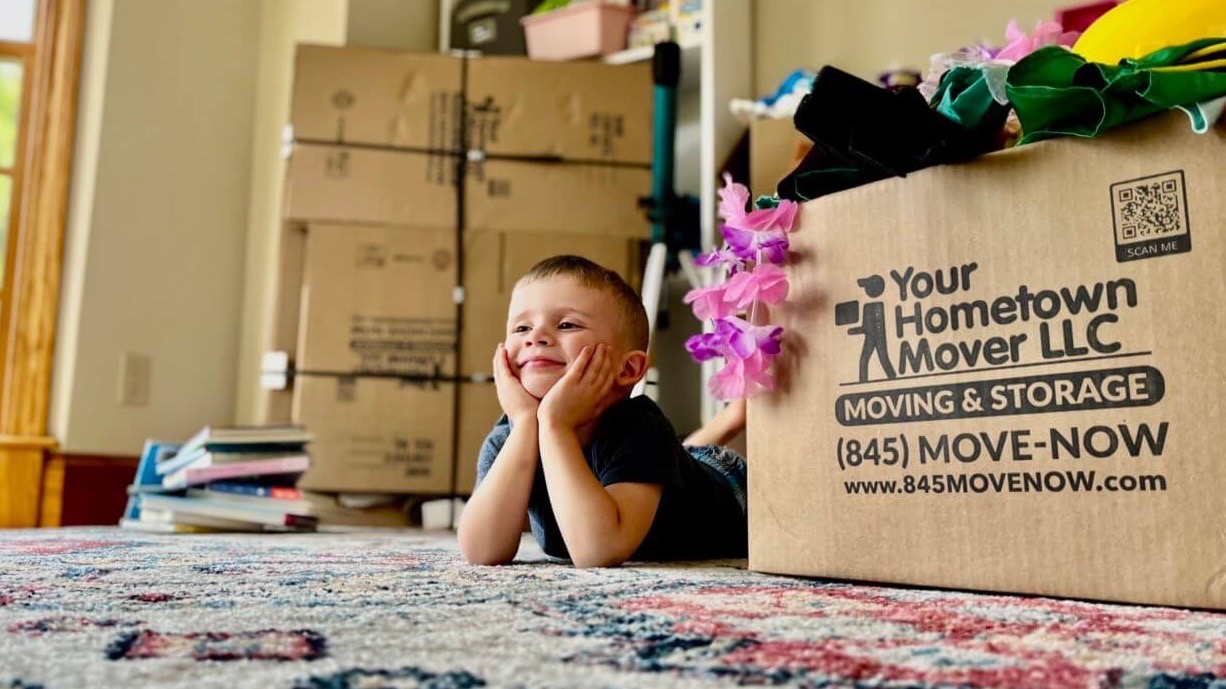 There's no question that moving can be a hassle. And without a dependable moving company on your side, that hassle can turn into a full-blown nightmare.
With Your Hometown Mover, you can leave all that stress behind and focus on what's really important — your business or new home. These moving specialists offer a comprehensive range of top-quality moving and packing services for all your relocation needs, including commercial and long-distance moving, crating, and self- and portable storage.
Visit https://yourhometownmover.com/locations/florida-moving-company/gulf-coast-moving-company for details about their vast array of services.
As a full-service company, Your Hometown Mover not only picks up and delivers your belongings, they cover everything in the moving process, from packing your things and unloading trucks to assembling your furniture and even organizing your living spaces. They also offer climate-controlled storage facilities for short- or long-term use and supply moving and packing products.
Their relocation services begin with a detailed plan customized to your situation and unique needs. It comprises a complete inventory of your possessions, influencing factors that may affect the moving process from beginning to end, and the most suitable ways to protect your belongings and home. Some of these safeguards include employing pads and floor runners for your home, utilizing blanket wrap and pad protection for all your furniture, and providing shrink wrap for items susceptible to damage.
If you own a business and want to move offices on-site or to another building, they provide a relocation analysis and risk assessment for transferring your furniture and equipment. Their commercial moving services range from meetings to detail the relocation process and requirements to cleaning, which includes removing packing materials, building protection items, and debris. They also assist with employee relocation and offer specialized moving services to transfer sensitive or special equipment for businesses in the medical and laboratory fields.
With the family-owned business, you can choose from numerous offerings, like their hourly local moving services, expedited long-distance moves, and New York to Florida direct relocations, among other plans.
Since their establishment in 2013, Your Hometown Mover has continued to offer reliable moving solutions and first-rate customer service in New York, South Florida, and, more recently, the Tampa Bay area, solidifying them as a top-rated mover.
A satisfied customer said: "I was extremely impressed with the level of service provided by Your Hometown Mover. The team was punctual and friendly and worked efficiently to get the job done. They handled my belongings with care and were always willing to answer any questions or concerns I had. I would highly recommend their services to anyone in need of a reliable and stress-free moving experience."
Don't leave your moving up to chance; choose the best company from the get-go and enjoy a smooth and stress-free process. Your Hometown Mover is made up of dedicated professionals who know how to get the job done right! Call them today at 855-978-7317, or visit https://yourhometownmover.com/locations/florida-moving-company/gulf-coast-moving-company for more details about their top-notch service.