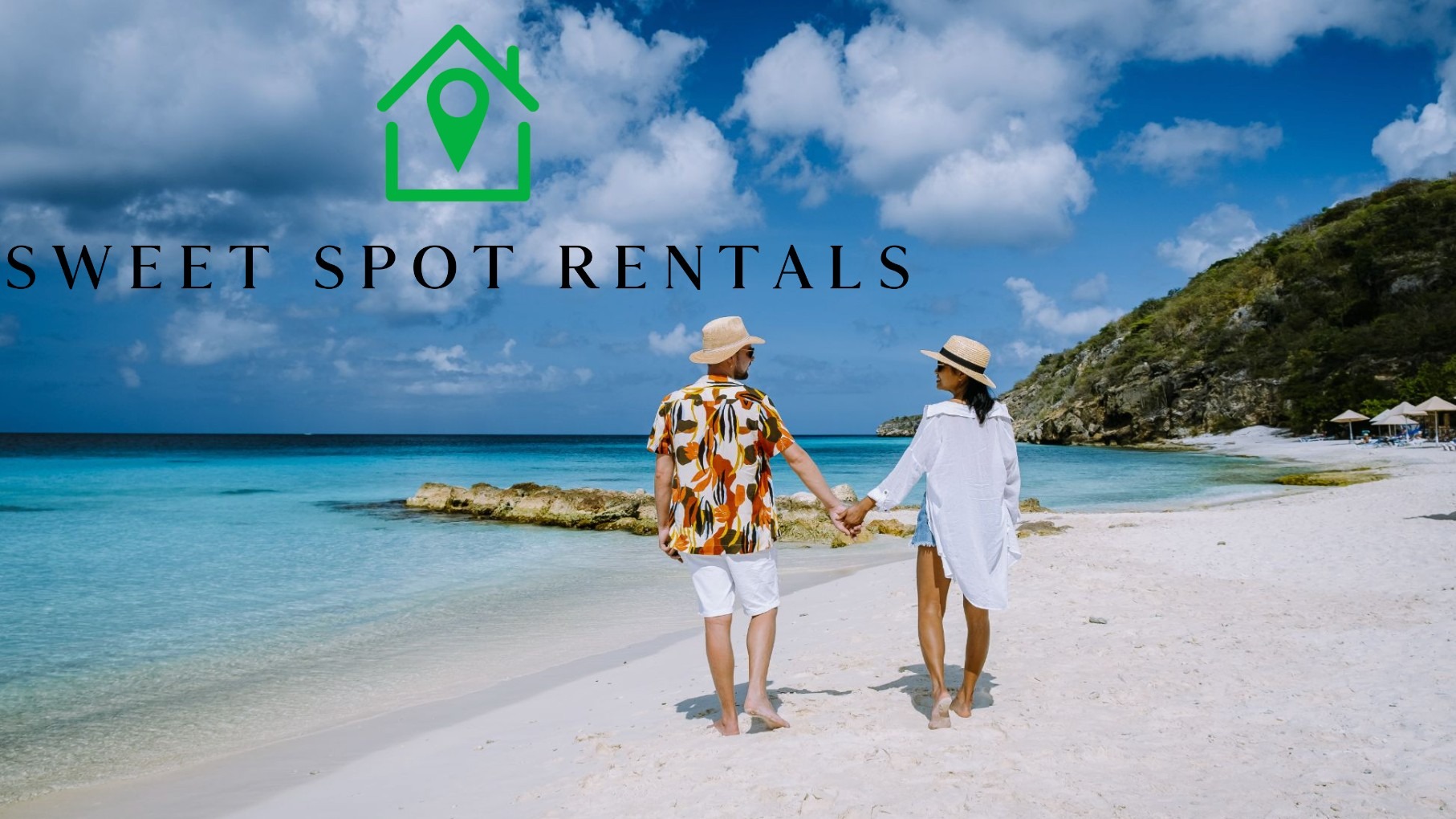 Kansas City, Missouri, UNITED STATES, March 05, 2023 -- Stefan Hollands and Armand Giovannotto have launched Sweet Spot Rentals, a worldwide, hospitality-focused short-term property management company. Sweet Spot Rentals will set the new gold standard in property management solutions. Homeowners looking to boost their rental income will enjoy the utilization of over 300 distribution channels, such as VRBO, Airbnb, Booking.com, Expedia and more, while also attracting an international guest base and the ability to satisfy those savvy guests' needs.
Sweet Spot Rentals simplifies short-term rental management essentials for homeowners with a full-service suite encompassing marketing, installations, and back-end protections.Sweet Spot Rentals actively prepares and delivers global-reach digital marketing campaigns for its portfolio of short-term vacation home rentals. Their marketing efforts combined with their revenue management tools, help to ensure the vacation home is continually booked. The company also assists with licenses and fees that often accompany listing a property for short-term rentals. This task alone can often be challenging for the homeowner to navigate. While Sweet Spot offers many similar services as other property management companies do, what separates Sweet Spot from the pack is its leadership.
Sweet Spot's leadership team is a short-term vacation rental industry powerhouse, boasting over 30 years of combined experience and a firm understanding of the importance of employing a combination of the latest technology and good old human, one-on-one customer service. Armand Giovannotto and Stefan Holland are short-term real estate enthusiasts with a combined 30 years of experience and a thorough understanding of all market aspects, including buying, selling, managing, and investing. Their shared values of a client-centered approach that makes the property owners and guests feel appreciated and acknowledged, as well as handling customers on a caring and personal level, inspired them to open Sweet Spot Rentals.
Simply said, they are returning to the early roots of the entire industry - simple, personal hospitality. Sweet Spot Rentals will provide stellar end-to-end service by employing that simple but vital concept. This concept includes everything from professional cleaning and maintenance to targeted digital marketing and promotion of rental properties. Along with its customized online owner portal, person-to-person communication, and transaction transparency - for its guests and its homeowners. Sweet Spot is also proud to offer its homeowners a single, all-inclusive fee which allows the homeowner to have a clear understanding of their investment and its profits, therefore avoiding monthly sticker shock. By employing these simple yet powerful strategies, Sweet Spot Rentals is guaranteed to position itself ahead of the competition.
CEO Stefan Hollands stated "we are thrilled to launch Sweet Spot Rentals especially since we come right out the gate with over 1000 national and international properties. We have assembled a seasoned, industry-leading team that will support us as we grow our property management business both profitably and responsibly. As industry veterans who have been in the space for over 15 years, we are excited to work with new property owners and investors. Equally important to us are the guests who enjoy making memories in beautiful destinations. It is our goal to provide them with the highest level of care and service, which also leads to increased bookings and earnings. Quite frankly, we are focused on returning to the formula that works - genuine hospitality!" Similarly, COO Armand Giovannotto adds, "We are intent on building a client-centered, top-notch vacation rental property management business that sets a new standard for the industry. It starts with simple shared values, focused on honesty, trust, transparency, stewardship, wise leadership, and excellence. We are confident this will be a winning combination and provide incomparable service to our homeowners and guests."
Sweet Spot Rentals has partnered with some of the best and brightest players in the short-term rental industry. By partnering with these cutting-edge companies, Sweet Spot Rentals affords itself the opportunity to increase its own expansion while also helping to facilitate world-class service to its property owners and guests. Those partnerships include CEO, Arthur Colker, and the Stayfi team, who will implement their white-labeled mesh internet coverage for all Sweet Spot rental units. The Stayfi team has worked closely with Lynx CEO, Dipen Gala, and his team to ensure that these systems integrate seamlessly with the Lynx lock and smart-home system. Sweet Spot Rentals has also partnered with Oliver Hejny, and the Wheelhouse team, to assist in providing the company with up-to-the-minute market rates and data. Finally, to aid Sweet Spot Rentals in its aggressive time-to-launch demands, the outstanding team at Hostfully provided vital PMS services and support, which allowed Sweet Spot Rentals the opportunity to both onboard properties and later - enter the market.
Sweet Spot Rentals specializes in a private home and resort management portfolio, as well as the recent addition of carefully curated luxury villas. To facilitate this multi-faceted approach, Sweet Spot Rentals has formally announced its partnership with HostTempo. Similar to Sweet Spot Rentals, HostTempo is also a new face in the space. Although the company itself is new, the talent within HostTempo is anything but. In fact, it's been years in the making. They are skilled software architects and seasoned industry professionals. In order to scale the business, Stefan Hollands and Armand Giovannotto knew the importance of building a proprietary PMS (Property Management System) to efficiently manage its national and international portfolio of short-term rentals. As a result, they employed HostTempo's dynamic team of Sales Director Will Darden, Co-Founders Murat Ozsu and Nima Nili and Client Success Manager Peris Chrysanthos, who collectively began to build their proprietary system and embark on the massive undertaking of building the Sweet Spot Rentals PMS necessary for the onboarding of more than 1000 properties and beyond.
New to the Sweet Spot portfolio in beautiful South Padre Island, TX, is the exclusively managed beachfront condo building-Suntide III. Also exclusive to Sweet Spot Rentals are the Club Muskoka Resort •Ontario, Canada, Palapa Beach Resort and the Merakii Resort- Willemstad, Curacao. Sweet Spot Rentals plans to expand to multiple national and international markets in the coming year.
To learn more about Sweet Spot Rentals, visit https://sweetspotrentals.com