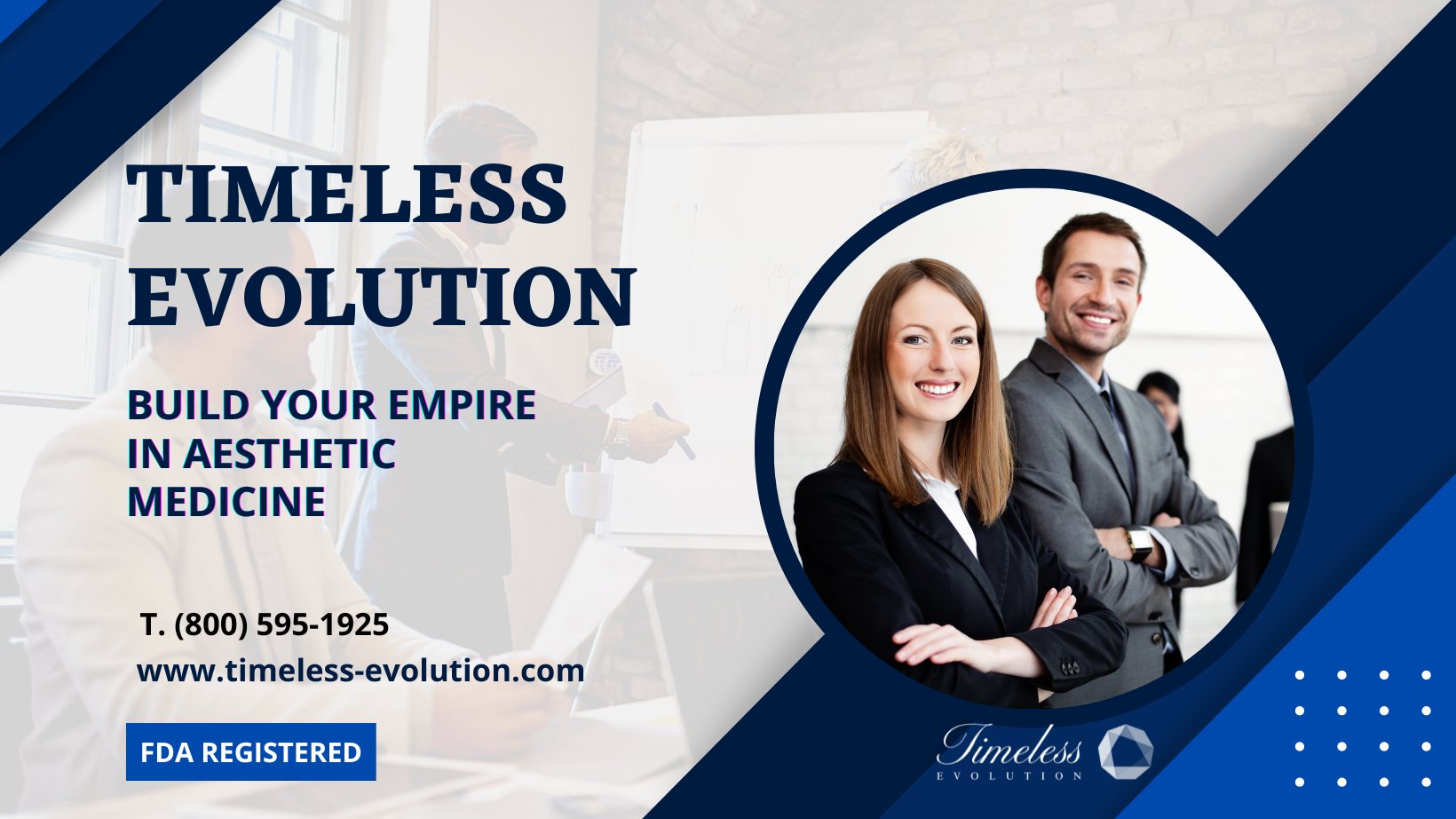 A wise man once said vanity is the food of fools. However, these days, vanity puts food on the table. If you think you can't be an influencer on TikTok, use your medical degree to learn how to indulge people's pursuits to physical perfection! If you're a licensed physician or nurse, further your education, start an aesthetic practice, and start earning real moolah! To get started, learn how to perform diode laser hair removal and other aesthetic procedures from Timeless Evolution, Inc.
The company's program demonstrates the proper use of the diode hair removal machine and patient care during and after the procedure. The innovative treatment offers minimal discomfort and provides lasting results.
Go to https://timeless-evolution.com
The course provides you with comprehensive and personalized instruction on the latest aesthetic advances. Timeless Evolution offers basic to advanced skin care esthetics programs that cover wellness, botanicals, pharmacology, post-medical treatments, plastic surgery procedures, and more.
"At Timeless Evolution, we do more than sell equipment and products. With over twenty years of experience in the medical and aesthetics field, we have a comprehensive understanding of the market," a company representative says. "We know what it takes to help licensed medical professionals who want to enter this field, and we strive to provide practical assistance where it counts. We offer training, support, and coaching to see your business thrive."
Through the course, you'll learn how to safely utilize a diode laser machine to remove unwanted body hair from patients. It uses triple wavelength lasers—longer wavelengths penetrate deeper into the hair follicle, and shorter ones provide heat and high energy absorption that destroys the follicle to inhibit future hair growth.
Besides hands-on equipment training, the company can provide you with customized business coaching and marketing consultancy. They offer recommendations on services and products to offer your customers, depending on their needs and goals.
You'll learn how to set service prices that are both competitive and profitable. Correct pricing will enable you to offer your clients attractive options that will keep them coming back for more!
Timeless Evolution also helps you increase visibility by building your website and social platforms and creating short video advertisements.
They can offer you advice on legal steps, licensing, and insurance to consider in legitimizing your new venture. They also offer financing to help you secure the equipment to start your business.
You may also benefit from other medical treatment systems instruction on fractional CO2 lasers, PRP/PRF centrifuge, picosecond laser, RF micro-needling machines, and aqua facial systems.
Expand your medical know-how by entering the exciting and lucrative aesthetics field! Call +1-800-595-1925 to find out how!
Visit https://timeless-evolution.com for more details.