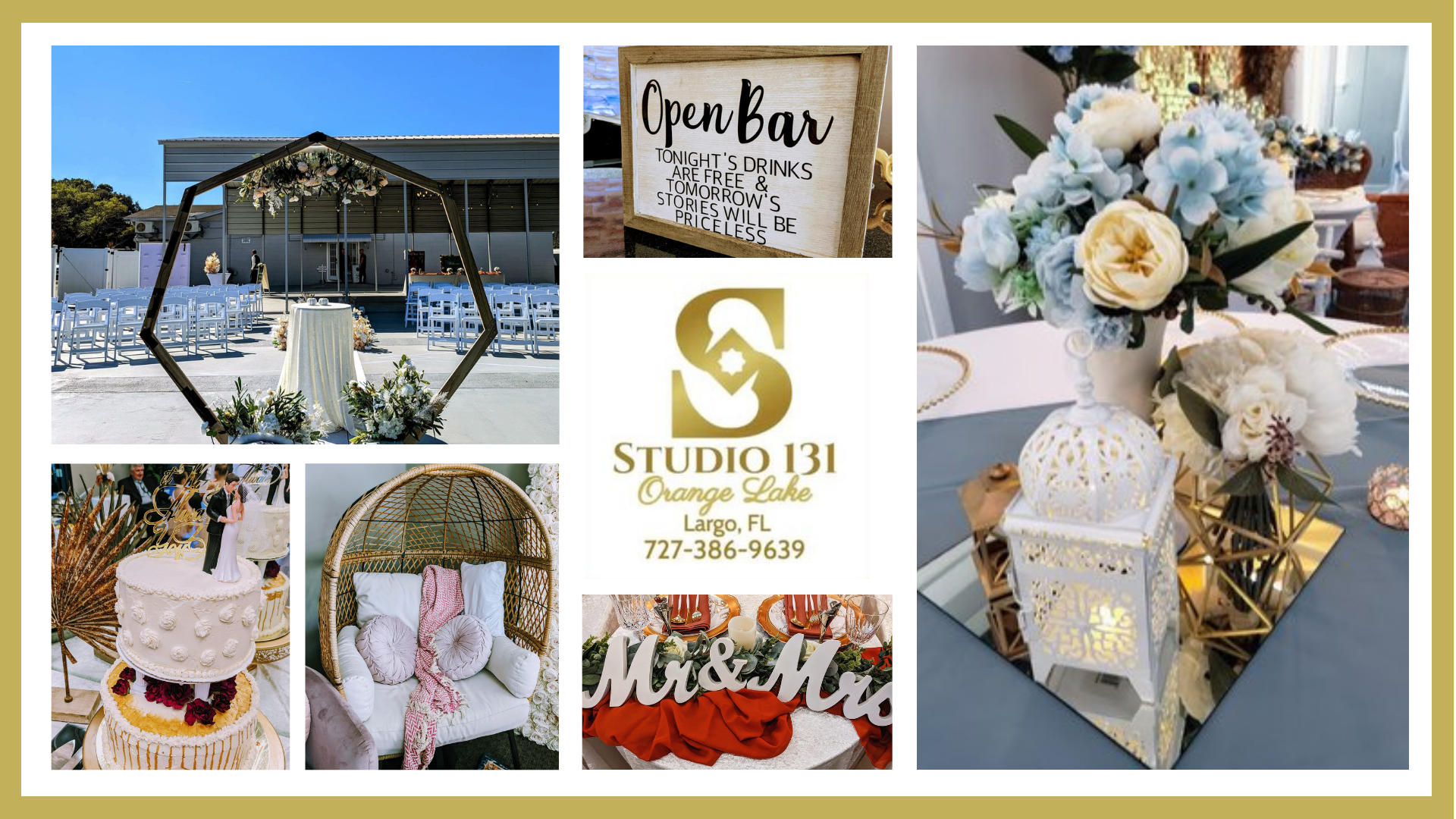 Do you want a wonderful wedding day without the hassle of planning it? Good news: Studio 131 can help you with all aspects of your ceremony!
The company's event space can serve as a venue for both your ceremony and your reception. Moreover, it offers all-in packages that include photography, videography, and catering, among others.
Learn more by visiting https://www.studio131orangelake.com
You can pick from four packages: Micro, Silver, Gold, and Platinum. Venues can accommodate between 35 to 100 guests. There are also 15 turn-key themes available that range from formal to quirky.
Planning your wedding day can take 6 to 12 months. Booking and negotiating with various suppliers can make this process lengthy and complicated.
By providing all services under one roof, Studio 131 makes the planning process more efficient. Having one point of contact also makes communication and execution more seamless. The venue's scenic location near Orange Lake also makes it suitable for your photo ops before and during the ceremony.
You can customize your chosen package according to your budget. More specifically, you can choose add-ons like specific furniture, decor, dining ware, lighting, floral arrangements, and entertainment. Likewise, you can get bar service, event DJs, and video coverage.
You can book venues and services online. You can also drop by in person to better determine if the space suits your needs.
About Studio 131
Studio 131's full-service event planning enables you to celebrate special occasions with ease. In addition to weddings, it also coordinates birthday parties, baby showers, gender reveals, and conferences. The venue's accessible location allows it to serve customers in Largo, Clearwater, and Pinellas Park.
A spokesperson says: "Planning a dream wedding can become a nightmare without an expert to assist you. That's why we provide both venues and event coordination so you can focus instead on enjoying the most important day of your life. Our team is here to give you the wedding day you've always wanted."
Happily ever after starts with the perfect wedding. And Studio 131 will make sure yours proceeds without a hitch. Get in touch today!
Visit https://www.studio131orangelake.com for more information.