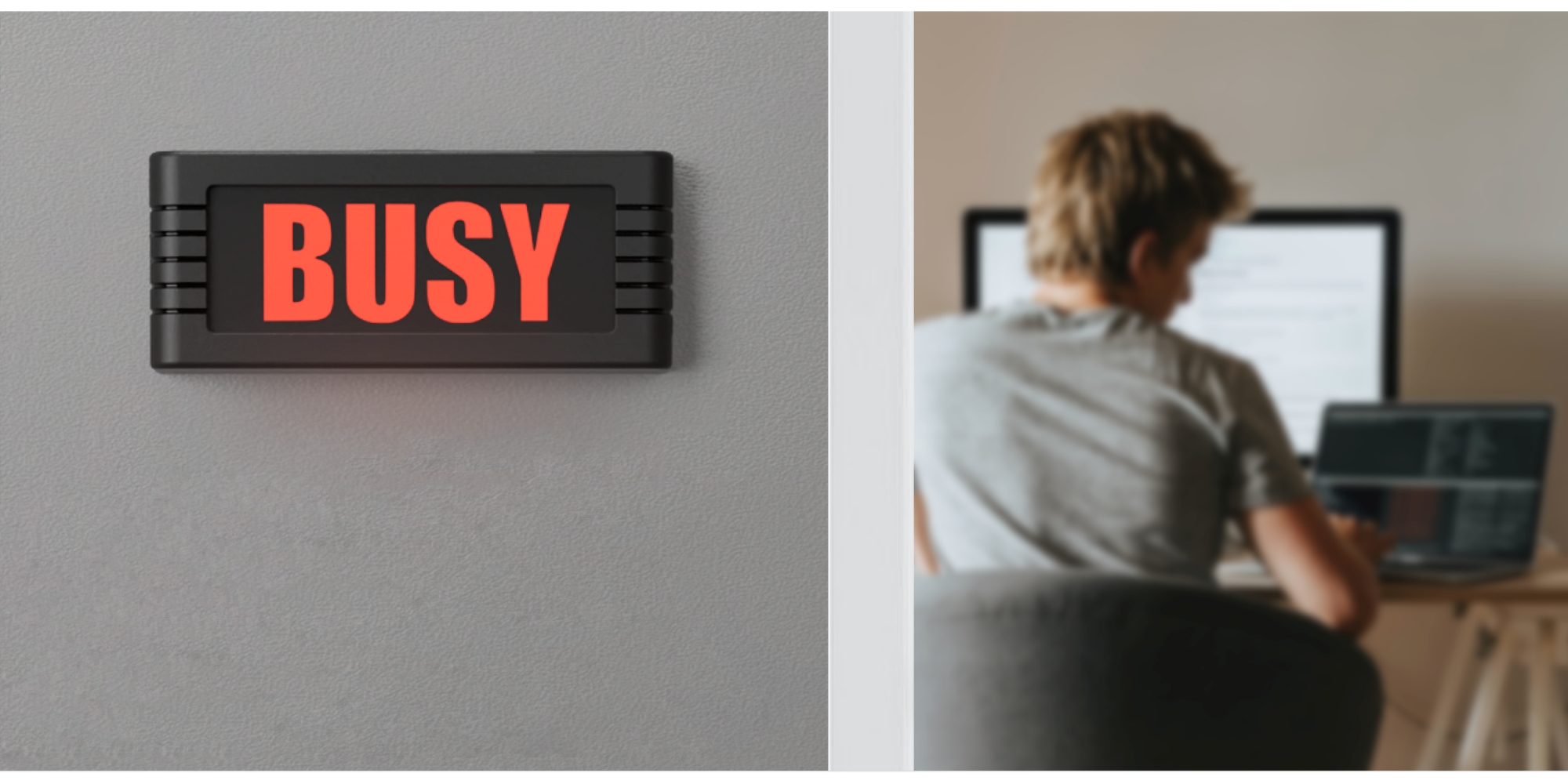 If a closed door doesn't seem to get the message across to your family that you're working, perhaps it's time to add a visual flair to your home office space. That's where BusyBox's customizable door signs come in.
The product combines the classic style of 50s broadcast studio booths with modern Bluetooth technology to create a unique and eye-catching item for those working from home.
Check it out at https://www.busyboxsign.com
The company offers various features across its range of products, including changing colors, Google Calendar integrations, and customized messages as well as iOS and Android support through the company's app.
Following the increased popularity of remote working, you may have needed to create a dedicated workspace in your home. However, the at-home environment can often include disruptions and distractions from your family members who don't appreciate the importance of privacy when you are on work calls or trying to focus on a project.
BusyBox's range of office signs offers you a visually effective means of letting others know when they can and cannot enter your office space.
Taking inspiration from the old-school radio broadcasting booths, the office signs consist of a small box with the word 'BUSY' highlighted in a clear bright red font. By adding customization options for the colors and words on the box, you can create your own modernized version of this classic style, such as adding traffic light systems or messages indicating you are on a call.
To give you the ability to choose a BusyBox that meets your needs, the company offers a selection of boxes at various price points. This includes the R model which provides the basic features through a remote control and the company's most popular S model incorporates smart Bluetooth technology and swappable messages.
The BusyBox has been featured on Shark Tank and received consistent 5-star testimonials from its users. One reviewer said, "A very efficient and well-developed product. My family really likes it, and I have no qualms recommending it to other developers and WFH parents."
After purchase, you can also upgrade and customize your office signs with unique covers, message packs, and mounting plates. Additionally, you receive free updates to the BusyBox app whenever a new feature is launched.
A spokesperson for BusyBox said, "Our startup is dedicated to creating state-of-the-art, high-quality products for content creators, eLearning, and work-from-home professionals."
Prevent distractions and interruptions in your home office space with a light-up 'Busy' office sign today!
For more information, you can visit https://www.busyboxsign.com where you can browse to complete range.