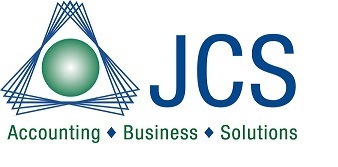 Is the month-end close period giving your accounting team a collective headache despite having access to Sage 50 software?
Accounting Business Solutions by JCS has released the Sage 50 Month End Checklist for small businesses. If you want to fully maximize your Sage 50 investment and learn all the month-end and year-end closing tips and tricks, then download it ASAP.
Check it out at https://www.jcscomputer.com/Sage-50-month-end-close-checklist
This helpful tool can make a complicated accounting process simpler for you and your accounting team.
You're probably aware that the month- and year-end closes involve reviewing, reconciling, and verifying all financial transactions from the past fiscal period. These activities are exceptionally difficult and time-consuming, especially if you have limited resources.
The Sage 50 Month End Close Checklist can help you ensure that no accounting entry or detail is missed. It lists the most important transactions that must be recorded before closing the period, such as invoices, customer cash receipts, journal entries, and inventory adjustments.
It will also give you a concise guide on the steps needed to complete the close, such as the type of reports to produce and review, how to reconcile these reports to the general ledger, and how to perform the close and move to the next accounting period using Sage 50.
In addition, Accounting Business Solutions by JCS offers you useful info on backing up data and fixing erroneous entries, such as rounding errors.
This checklist can help your business become more profitable, as it can fast-track both the monthly and annual closing processes.
"With answers to many common questions on how to use the Sage 50 software in monthly and annual closes, the JCS Sage 50 Month End Checklist is an asset to every small business owner looking to leverage the full capabilities of this powerful software," a company spokesperson stated.
By now you're probably wondering who Accounting Business Solutions by JCS is and why they're giving away this invaluable tool for free.
Since 1987, this company has been providing Sage software training courses to companies across the US. Its team of certified Sage 50 consultants is well-versed in various aspects of the software, including inventory management, manufacturing, data repair, and third-party integrations, among others.
Get the best tools and guidance from the industry's true Sage sages!
To access the Sage 50 Month End Checklist, visit https://www.jcscomputer.com. And if you want to chat with one of the company's certified Sage experts, call 800 475-1047.