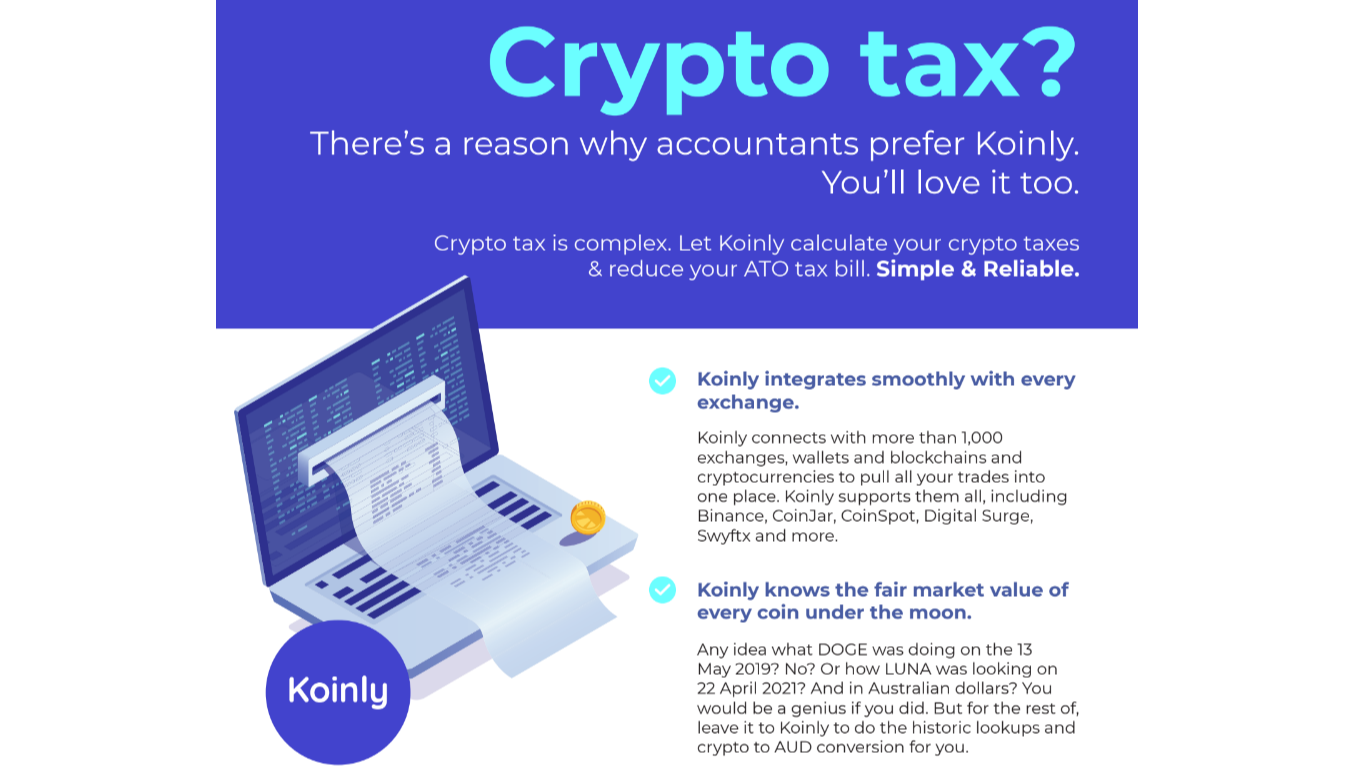 If you're like most crypto traders, keeping track of all your transactions can be a huge pain. But what if there was a way to magically match all your transactions and access all that data in a single place - and all in all give you a full tax report in just 20 minutes?
Koinly does just that.
The company uses smart AI to match and categorize transfers automatically between your wallets, making it easier to keep track of your cryptocurrency transactions for tax purposes.
Learn more at Koinly .
The announcement comes as the company recognizes that cross-wallet synchronization can pose a serious issue for traders looking to keep track of their crypto traders. With multiple wallets and exchanges making it difficult to keep a reliable record of all transactions, the platform has introduced a streamlined AI-based matching feature that eliminates hours of manual work and makes tax reporting a breeze.
According to Koinly, the smart transfer matching feature uses AI to automatically identify transfers between your wallets and exchanges and then categorize them accordingly. Coupled with the company's extensive integration and importing features, the smart tax matching creates a simple solution that you can use to complete your tax calculations in less than 20 minutes.
The launch of smart transfer matching is part of Koinly's continued efforts to make it easier for users to stay compliant with cryptocurrency tax regulations. The platform offers a variety of tools to help you calculate your taxes and generate reports, and the tax matching feature makes the process even more efficient.
The platform has been used by thousands of crypto traders in over 20 countries, with an average Trustpilot rating of 4.8 out of more than 900 reviews.
"This is the first year I use Koinly to do my crypto taxes and they were excellent. The app itself pulled the info from my wallets and created an easy Tax report that I could use. It saved me lots of time and stress," said a satisfied client. "When I had a question about some of the figures generated, unlike other faceless (and often useless) crypto platfoms. Koinly replied promptly. They looked into my case and often replied within minutes. The solutions they provided helped me to label transactions and sync my wallets correctly, which resulted in a reduced tax liability. I cannot recommend them highly enough."
Say goodbye to hours of frustrating manual record-keeping - it is 2023, after all!
Go to Koinly to get started!