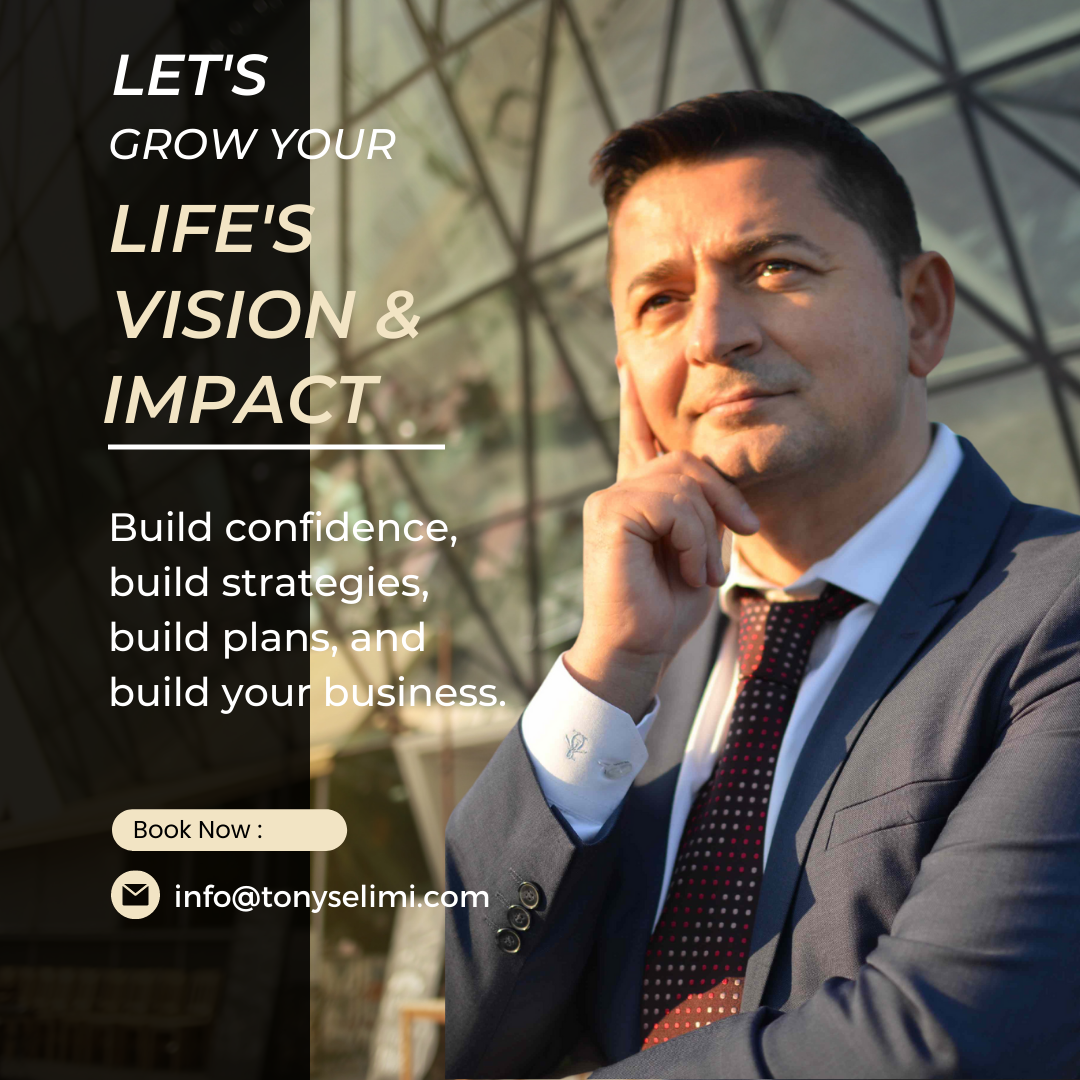 Your business is your calling. However – let's face it – there are some things that you don't exactly love, for example, doing your taxes, dealing with difficult customers, or having to make one thousand small decisions every single day. Sometimes you feel overwhelmed, unsure, lonely, or just plain exhausted. In times like these, it's difficult to stay focused on your company's long-term goals. It's time for a change!
Meet Tony J. Selimi – an internationally renowned transformational life and business coach specialising in human behaviour and attaining material and spiritual growth. His Reboot Your Business Transformational Coaching can help you gain perspective and find the inner strength to succeed in life and business.
Go to https://tonyselimi.com/services/business-coaching for more information.
Recent statistics published by Forbes show that 42% of small business owners said they have experienced burnout in the past month. Are you one of them? Tony J. Selimi will teach you tools and strategies for overcoming roadblocks and reaching your full personal and business potential.
Selimi offers three types of business coaching. The Ready-Steady-Go short, intensive transformational coaching sessions will help you if you are facing a particular problem or have difficulty making a decision. During the session, Selimi will help you to change your perspective and get in-the-moment insights to move forward.
If you are looking to create a winning business strategy, overcome stress and frustration, and maintain a healthy work-life balance, you can sign up for the Identify-Clarify-Optimise coaching. This is a twelve-week program that addresses both personal and professional issues and will help you get clarity, inspiration, and focus on success.
Selimi also offers a year-long Evolve-Succeed-Thrive coaching program, created for entrepreneurs who would like to develop an action plan and a winning strategy for sustainable growth of their company. Selimi will help you build a foundation for long-term success by supporting you in the transformation of the key aspects of your business, including critical business processes, sales strategies, team performance, leadership, and communication.
Tony J. Selimi is an award-winning author, speaker and coach specialising in human behaviour, leadership, and personal growth. He has 15 years of senior leadership technology experience in private and public sectors, and 12 years of delivering over 25,000 hours of coaching, mentoring, and training.
"I am a better wife, mother, and CEO," said a satisfied client. "I owe that and so much more to Tony and his inspired and integrated teachings. I use the tools he taught me daily to deal with the day-to-day realities of my business and relationships – especially my relationship with myself. Each time I have a session or attend his five-day Vital Planning Life and Business custom-made for me training, I leave feeling even more inspired, trusting, and confident about a safer and more prosperous personal and business journey."
Leading a business can feel like a lonely journey, but with Tony J. Selimi, you won't be alone. His transformational coaching and mentoring are your secret weapon and the key to better productivity, a fresh perspective, a winning growth strategy, and a more balanced and fulfilling life.
Go to https://tonyselimi.com/services/business-coaching to find out more and sign up for one of the programs.