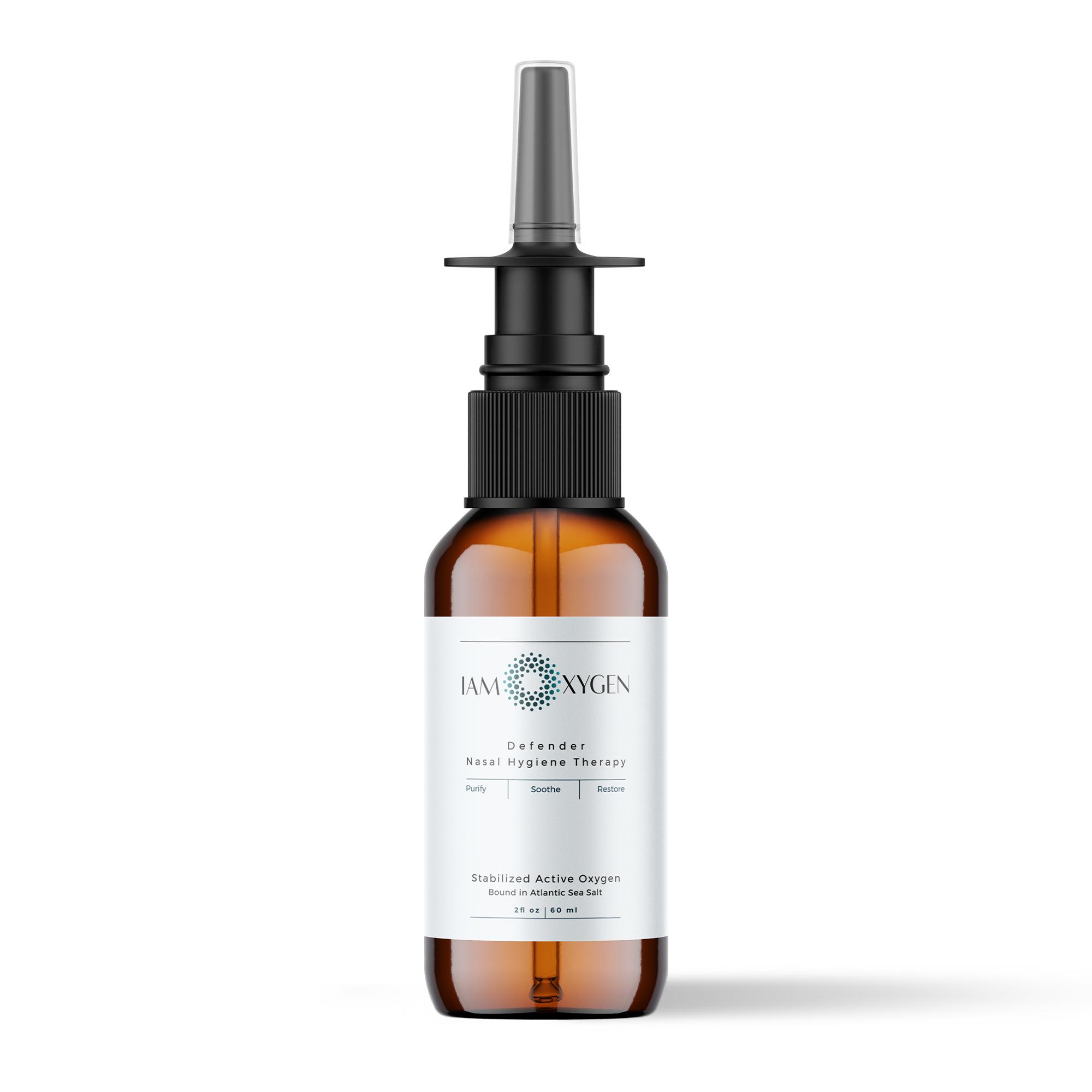 What's an infection's least favorite band? The Flu Fighters!
Joke's aside, Festival Flu is one of the most annoying and draining things about attending concerts. IAmOxygen offers you a concentrated oxygen Defender nasal spray that may help protect you from infections and reduce your chance of catching festival flu.
The Defender spray can increase your nasal moisture while also protecting your nasal passageways from helping remove debris and cleanse your nasal passages, making it an ideal addition to your festival daily carry.
Visit https://iamoxygen.com/product/defender-nasal-hygiene-therapy for more information.
The product also effectively clears your nasal passageways and improves your breathing while giving you extra protection against potential viruses spread by other attendees in festival crowds.
While the world reopens following the pandemic, concerts and festivals are making a welcome resurgence in 2023. However, the pandemic has made us all more cautious regarding catching viruses, especially in crowds where conditions such as festival flu have always been prevalent. IAmOxygen gives you a natural solution to this problem with their concentrated oxygen Defender spray.
As a festival goer, you will be aware that concerts provide a high risk of catching infections due to the mixture of individuals from multiple locations. The chance of getting 'Festival Flu' is also increased due to your challenged immune system which is a result of exhaustion when attending large events.
The Defender spray moisturizes the dry mucous membranes of your nasal passageways, it is known that reducing the adhesion of airborne pollutants may minimize the cause infections. This increased layer of protection may help the initial attack of pathogens before they enter your body.
The spray is made of all-natural ingredients such as Atlantic sea salt, distilled water, and bioavailable oxygen. This combination means Defender is both non-toxic and cruelty-free as well as being vegan and 100% organically sourced. Defender spray is balanced to the pH of the blood stream, which is approx. 7.2 (this is definitely a first for stabilized oxygen products) so it can be used undiluted directly on skin or mucus membranes.
Coming in a portable 2 fluid ounces bottle, the nasal spray is ideal for traveling and everyday carrying. Furthermore, the in-built nozzle allows you to easily take a dose before, during, and after festivals or whenever you feel the need to cleanse and soothe your nose.
Colorless, non-toxic, hypo allergenic, and completely safe to use as directed with no known toxicity for man or animals and is low in salt - less than 20ppm
Alongside the nasal defense spray, IAmOxygen also has a range of all-natural concentrated oxygen products. These include a skin rejuvenator and water infusion droplets for boosting blood-oxygen levels. No matter what health problem one may have it is always worth it to consider increasing the oxygen levels in the body as the beneficial effects of oxygen are so wide ranging.
A spokesperson for IAmOxygen said, "Proper nasal hygiene is just as important as washing your hands and brushing your teeth. Defender is completely natural, fast-acting, and extremely effective."
Support the Flu Fighters and protect yourself from Festival Flu with IAmOxygen's nasal Defender spray!
For more information, you can visit https://iamoxygen.com/product/defender-nasal-hygiene-therapy where you can order a bottle.