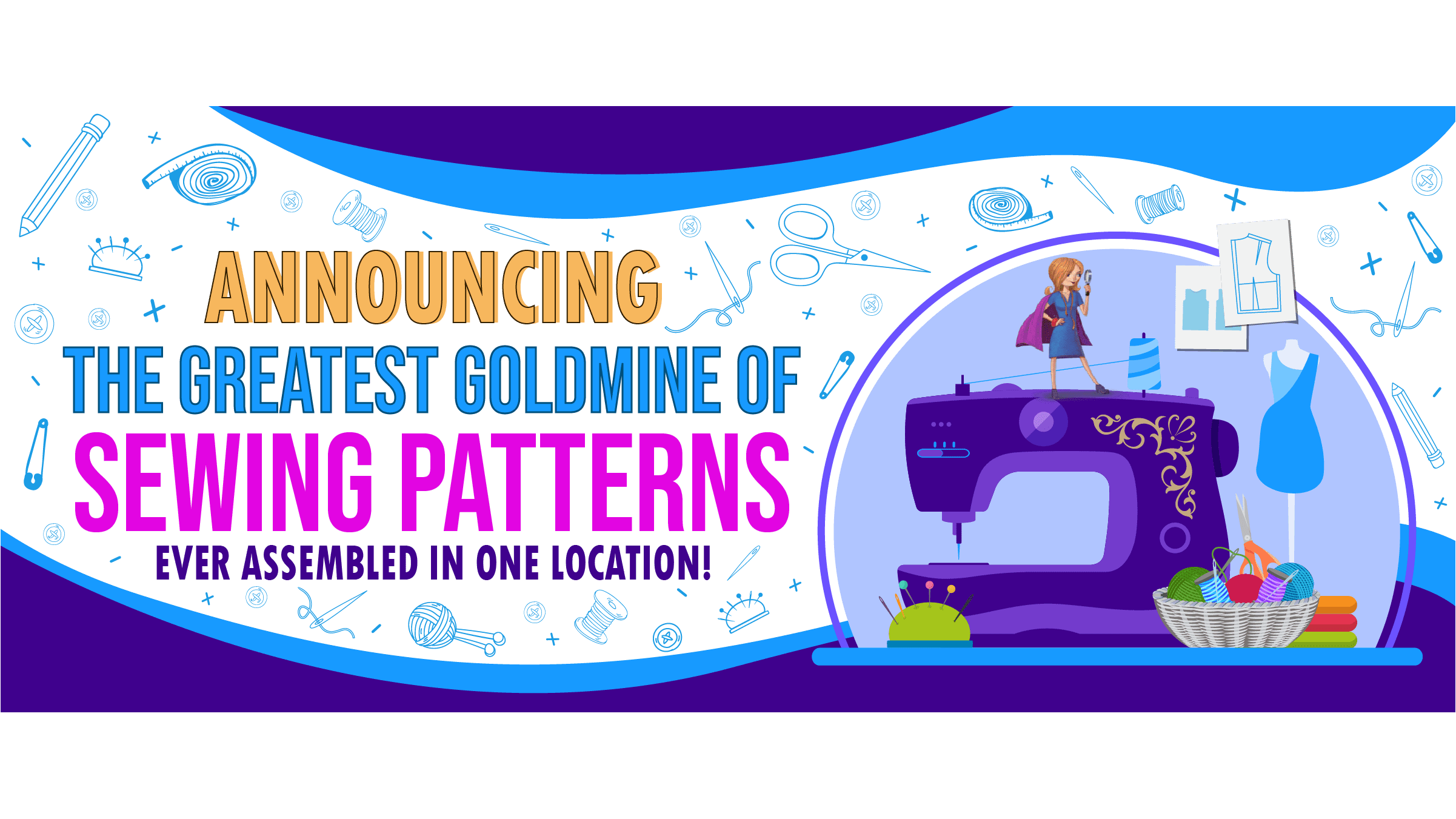 If you want a maternity glow-up like Rihanna, you want Sewing Pattern Secrets and their stylish maternity dress sewing patterns.
Sewing Pattern Secrets currently has over 125 different sewing projects on their site, including men's, women's and children's clothing. The online membership resource adds new patterns and projects each month, and this month they have added a selection of stylish, simple and soft women's maternity dresses you're sure to love.
Go to https://sewingpatternsecrets.com/vsl?el=cm to find out more.
The head seamstresses behind the online platform know that, even in 2023, when it comes to shopping for maternity clothes, the options are often minimal and uncomfortable. That's why they are proud to be giving you the chance to make clothes that really fit your body and that can grow with you.
In line with this year's maternity fashion trends, Sewing Pattern Secrets has both midi and maxi dress designs. They also have form-fitted ruched and ribbed-style dresses, if you want that Rihanna power glow, as well as more traditional smock-style maternity dresses.
Each dress pattern comes with a detailed material and cutting list that will help you find the perfect fabric for your dress. They also come with style suggestions, if you are a mother-to-be who is looking for a little more creative inspiration.
As Sewing Pattern Secrets has been set up for both beginner sewists and more experienced ones, each pattern also comes with an easy-to-follow step-by-step instruction list and detailed garment schematics.
If you choose to join the platform, you will also be given immediate access to the platform's vast online classroom. It has all the help you need as it covers basic, intermediate and advanced sewing skills and contains helpful video lessons and tutorials.
If you want to get a head start on your pre-baby sewing, Sewing Pattern Secrets also has patterns for the cutest baby bibs, blankets, bunting, dresses, onesies, rompers, booties, and more.
Sewing Pattern Secrets is the fastest-growing online sewing community in the US. Join them today to see why!
A spokesperson for the sewing projects and patterns resource said, "Now you can sew almost any kind of project with Sewing Pattern Secrets. We have so many women's, men's and children's clothing projects, with more categories and new plans being added every single month."
Show off your baby bump with the most fashionable maternity wear from Sewing Pattern Secrets.
Visit https://sewingpatternsecrets.com/vsl?el=cm to sign up for your new membership today.