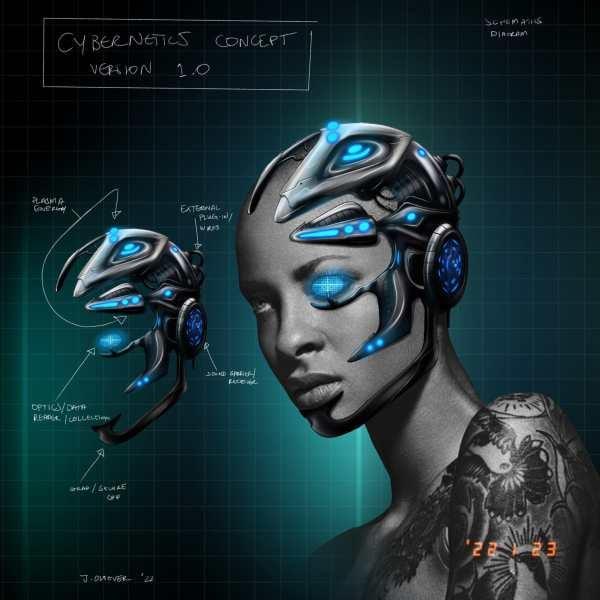 If you want to experience the future of multimodal fiction today, you need to check out Jason Michael Primrose's new Web3 experience. It combines the best of gamified world-building with the newest outpost of cryptocurrencies, NFTs.
The website offers you a fun and immersive journey through the world Primrose created as a part of his popular Lost Children Of Andromeda series. The project integrates the latest in augmented reality (AR) and hologram technology for the ultimate in interactivity. Moreover, the experiential journey created by Primrose and the site developers, Beets Dao and Meta-Builders, also offers you access to an industry-first Read2Earn NFT project.
Go to https://lostchildrenofandromeda.com to find out more.
The project's roll-out follows the recent world-first Cryptojazz festival, which was hosted by Metajax and where Jason Michael Primrose and his work were showcased in NFT The Movie.
As global interest in NFTs spikes, with 23% of American millennials now collecting them according to Fortunly's latest research, Primrose believes that they have immense potential to be meaningfully integrated into multimedia and multimodal books.
As such, when you enter the Lost Children Of Andromeda gameplay world, you will be issued with a Community Token, which will remain in play as long as you are. This token will give you a plethora of earning possibilities.
Alongside this cutting-edge NFT integration, the gamified LCOA experience is also designed to offer readers and fans like yourself a completely immersive and captivating chance to be a part of the action in Primrose's utterly distinct imaginary realm.
The first book in the series, titled "Zosma," combined dystopian fiction with post-humanist philosophy and intergalactic action. It followed the journey of its young superhuman protagonist, Allister Adams, as he traveled the Andromeda Galaxy in search of a stolen energy source, the salvation for his dying home planet Earth.
The popular novel was followed by the recently released "205z: Time and Salvation," which continues to unravel Allister Adams's past and pushes him further on his journey to save Earth while there's still time.
These two gripping novels form the narrative basis of the new gameplay experience, which will encourage you to make impactful choices, uncover truths, and play the role of a hero.
Jason Michael Primrose is a popular author and industry leader in creative strategy, and digital and experiential marketing. He is proud to be collaborating with Beets Dao and Meta-Builders on this unique new Read2Earn NFT gameplay project.
A spokesperson for the app developers said, "Jason Michael Primrose, the author of the LCOA novels, has enhanced the reader experience with a #Web3 experience to remember. Every step of the way is fun and interactive and comes with many earning possibilities."
The future of fiction and NFTs is here with the Lost Children Of Andromeda Web3 site.
Visit https://www.amazon.com/Zosma-Children-Andromeda-Jason-Primrose/dp/1643071858 to sign up for your favorite new adventure today.
Disclaimer: The information provided on this page does not constitute investment advice, financial advice, trading advice, or any other sort of advice and it should not be treated as such. This content is the opinion of a third party and this site does not recommend that any specific cryptocurrency should be bought, sold, or held, or that any crypto investment should be made. The Crypto market is high risk, with high-risk and unproven projects. Readers should do their own research and consult a professional financial advisor before making any investment decisions.