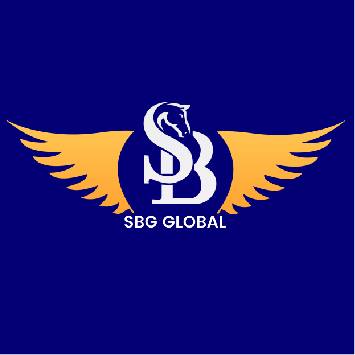 Announcing SBG Global Participation In Dubai Crypt Expo event on 5-6 Oct 2022
SGB Global is based in Dubai, UAE, where our company was founded on 15, Jan 2022, their global foot-mark stretches across 30+ countries and territories. Their blockchain-based daily advisory helps crypto users about latest technology news and trends.
The Team Behind SBG Global: Mr. Anil Yadav, Founder & CEO (SBG GLOBAL) is Well known for his great dedicated in leadership and training quality to help peoples in the field of marketing and investment management, along with his advanced knowledge, of understanding, and great experience utilizing Cryptocurrencies in various amplitude. Another Team Member Mr. Praveen Rai (International Marketing Head) heads the Crypto portfolio since 2018. He has experience of over 5+ years in the various marketing & investment firm. He started his career with promotion of stable coin, basically known as future currency. Worked with various crypto based company
They have launched our three crypto coins at the crypto expo Dubai & Singapore namely Bit Game Verse Token (BGVT), MangoMan Intelligent (MMIT) & Zillion Aakar Xo (ZillionXO). BGVT Tokens are on decentralized exchange platform on a BNB Blockchain. MangoMan Intelligent is schedule to list on centralized XT Exchange in End of September 2022. ZillionXo is a utility token also on Binance Smart Chain.
SBG Glbal will be having their booth in upcoming Dubai Crypt Expo event on 5th and 6th October 2022 and they would participate with their strong 200 leaders team. As a Blockchain enthusiasts, one may consider going for live physical events, one such big event is schedule in UAE – Crypto Expo Dubai on 5th & 6th of Oct 2022 https://www.youtube.com/watch?v=0wMnhB3v5X4&t=12s

One of the biggest sponsor of this event – SBG Global Dubai is represented by its Founder CEO – Anil Yadav who will also outline the future strategy for MMIT Tokens and its listings on centralized exchanges such as xt.com