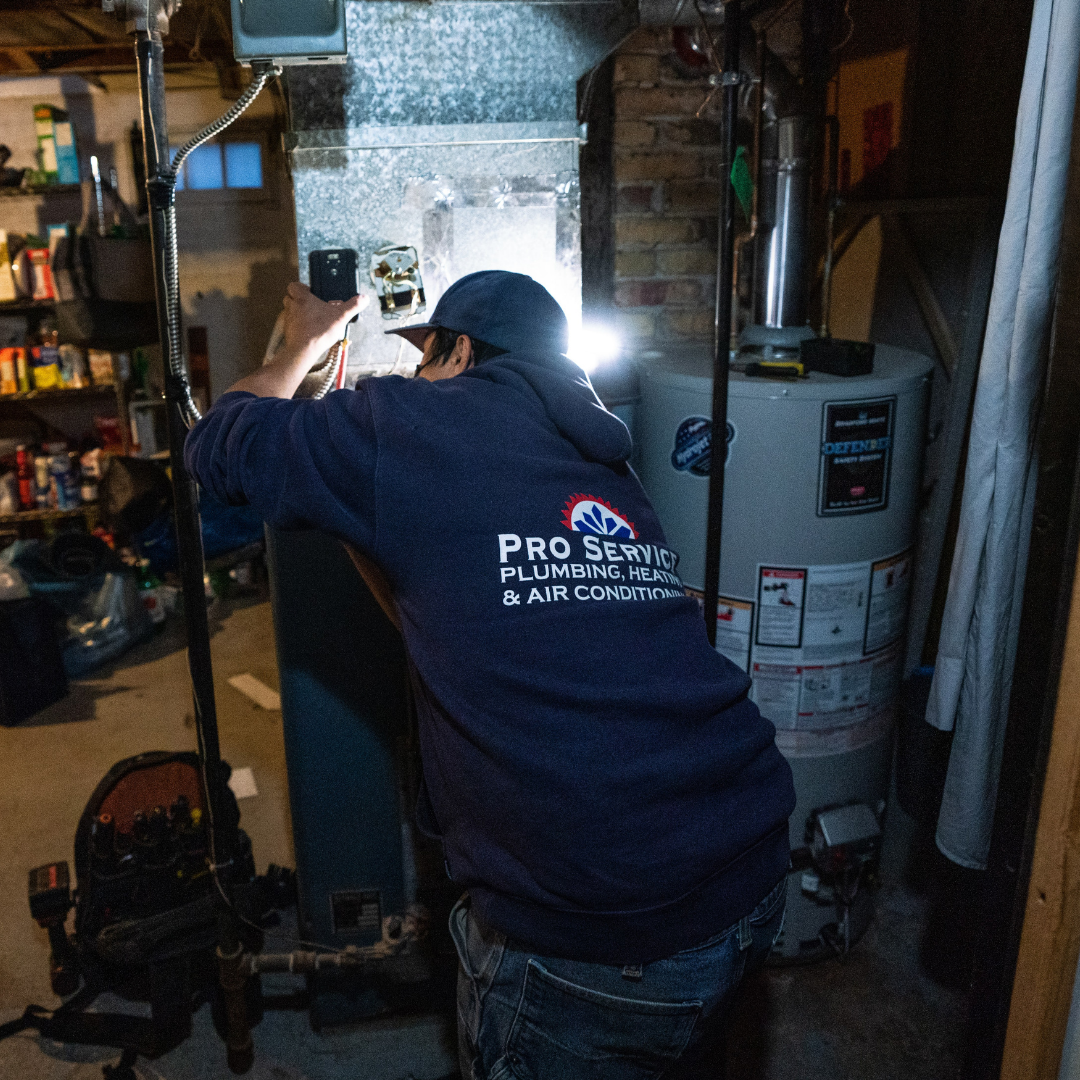 For millennia, mankind has struggled against the cold: humankind versus the ravages of nature, the brutality of winter, and the entropy that surrounds us all.
Okay, perhaps I'm being a little dramatic. One thing is true, though - getting caught in the winter without heat is very unpleasant, and I'm speaking from experience. Especially during the harsh Canadian winter, a working furnace is a necessity.
It is with this in mind that Pro Service Mechanical is bolstering its capacity to repair your furnace and to keep it running all winter long, while also offering preventative maintenance services to stop problems before you even notice them.
For more on their repair capabilities, visit https://proservicemechanical.com/heating/furnace-repair
The furnace check-up service that Pro Service Mechanical offers helps you ensure that components do not wear down or fail when you need to keep warm and safe this winter. On their website, you will also find essential advice about when and where to look for imminent failure, to ensure that you are not left without heat in the brutal winter months.
Pro Service Mechanical specializes in furnace repair and installation, with plumbing and air conditioning services available as well. The team has the expertise to determine the cause of the underlying issues and extend the life of worn-out or damaged furnace equipment.
One satisfied customer said, "I would definitely recommend Pro Service Mechanical for any heating, cooling, and plumbing-related problems at home or businesses. Their technicians are very friendly, reliable, and knowledgeable. You can totally depend on them. Great job!"
To make sure your furnace keeps you cozy in the coming months, the experts advise you to assess the integrity of your heating system at the arrival of the first frost, as this is the herald of the coming winter months. Getting caught without heating when the temperature drops can be a traumatic experience - that's why the team strives to do everything they can to help you prevent that.
If it is discovered that equipment is worn out beyond repair, they can also help you select new systems that best suit your space and heating requirements. The technicians at Pro Service Mechanical can also install this equipment in a timely manner, with flexible scheduling available. More on this at https://proservicemechanical.com/heating/furnace-installation
Pro Service Mechanical recommends contacting their technicians if a heater is noisy when powered on, over 15 years of age, or running inefficiently or intermittently. The team, which also emphasizes the importance of preventive maintenance, is now available to schedule consultations or repairs at 306 230-2442.
Make sure that you stay toasty this winter, and that the blustery winds stay outside where they belong. Click or call today to schedule a check-up and ensure your furnace is in ship shape before it's too late.
To see their seasonal checklist, visit https://proservicemechanical.com/heating