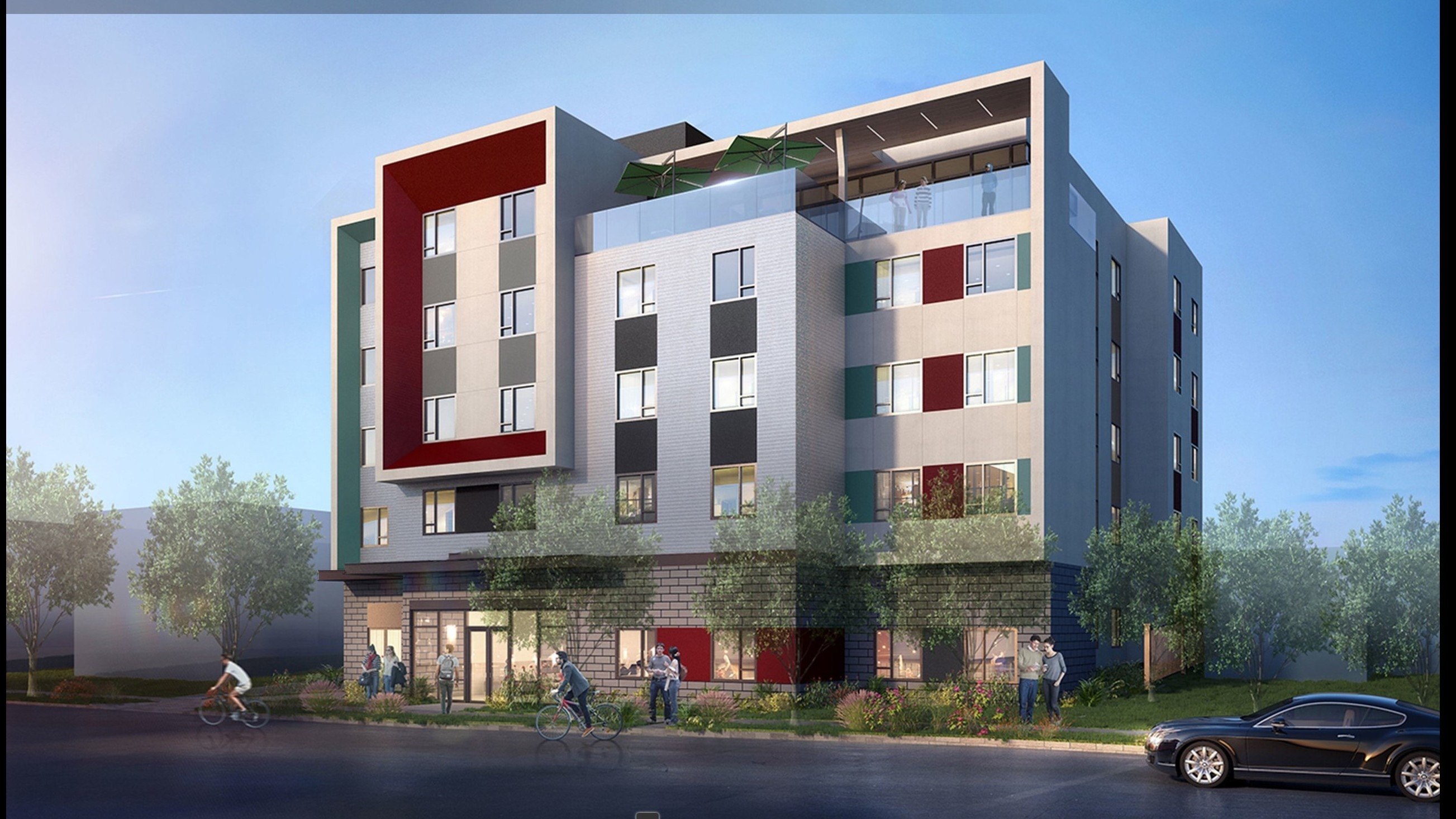 Combining private and secure rooms with all the spaces you need to work and play, San Diego Office Design has considered all the needs of the modern student.
The new StateSide development offers young learners a choice of 2, 3, and 4-bedroom apartments, which are outfitted with everything a student could ever want. Invite classmates to work together in one of the collaborative areas, or relax together with a view over San Diego State University from the luxurious own Sky Lounge.
Go to https://www.sdofficedesign.com/studenthousing/ for more information.
San Diego Office Design has created an entirely new experience in student housing, which some have compared to a cosmopolitan boutique hotel. It's really no surprise, because the award-winning design team has been involved in some of the region's most exclusive residential, multi-family, and commercial projects.
The needs and expectations of modern students continue to evolve, with dorm living being progressively matched and exceeded by luxury off-campus housing that provides both private spaces and collaborative study environments. Design concepts, therefore, need to provide a safe and supportive environment that allows young adults to achieve academic success, while also fostering relationships with their classmates.
In planning the new StateSide project, San Diego Office Design considered everything a student might need during their university years. Private spaces are modern and comfortable, while still giving students plenty of opportunities to make their living spaces a reflection of their own style. Communal facilities include flexible study and collaboration areas, as well as a Sky Deck and Sky Lounge for socialization.
"StateSide offers a California-style living environment that will help students to elevate their lifestyle, foster lifelong connections, and make the most of their college years," a company representative explained. "Our 2, 3, and 4-bedroom apartments feature modern finishes, while you will also have access to our Rooftop Sky Lounge and social space when it's time to unwind."
About San Diego Office Design
Tamara Romeo, CEO and design lead for San Diego Office Design, was recently recognized as one of the top 50 women of influence in architecture and design by the San Diego Business Journal. The firm's focus is on the development of modern interiors that foster growth and amplify team cultures.
"San Diego Office Design delivered joy, professionalism, and massive value to our project," one client recently stated. "The team is amazingly talented and delightful to work with, and they also found us significant savings on the use of materials when supply chains were all messed up. I certainly encourage others to explore their services."
From student housing to collaborative office interiors, see why San Diego Office Design is the region's leading interior design firm.
See some of the firm's previous projects today. Check out https://www.sdofficedesign.com so you can learn more.