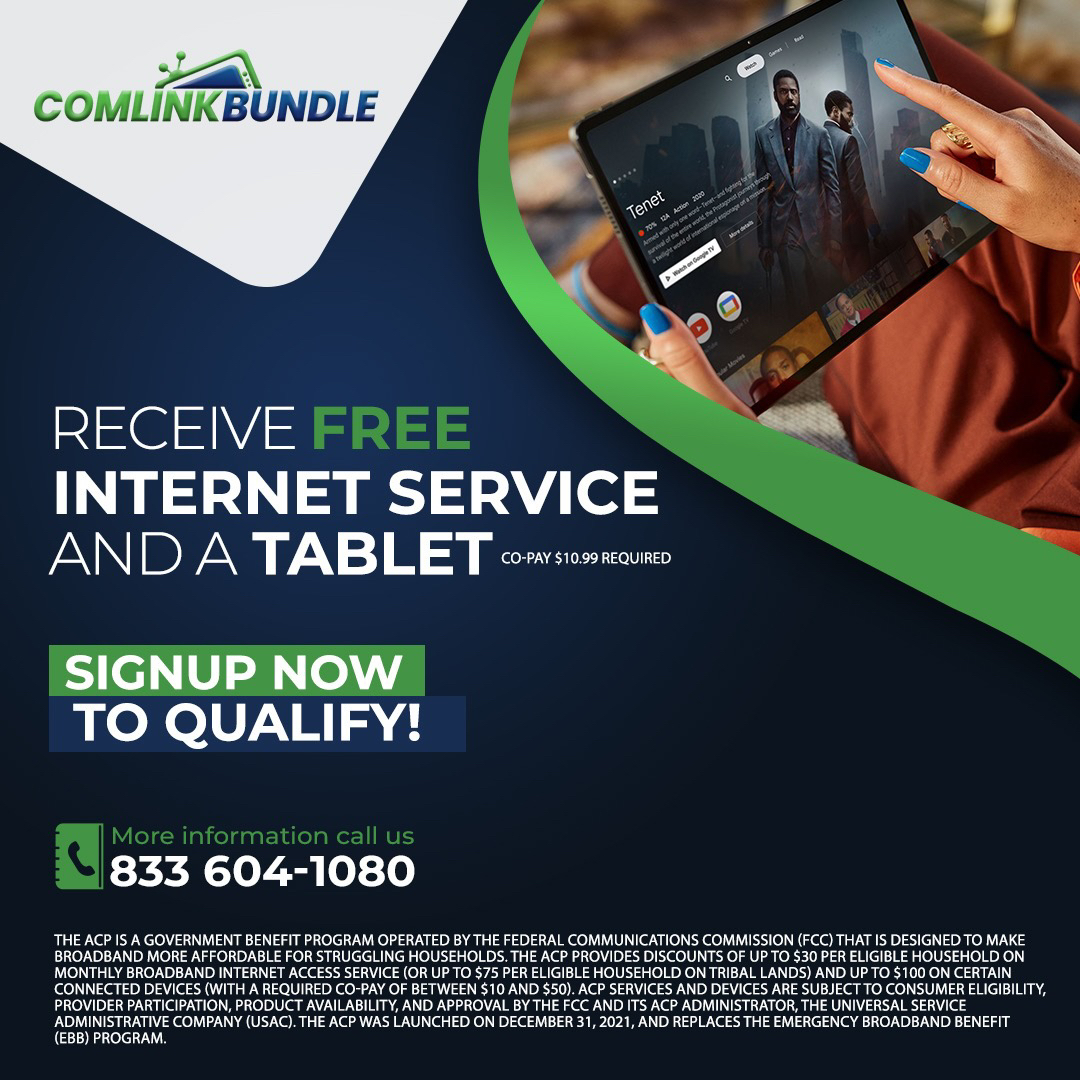 The widespread acceptance of remote working provides you with a host of new career opportunities, especially if you live in a rural area. In order to unlock this exciting new world, you need a reliable home internet service, and that's where Comlink Total Solutions comes into play.
If you're eligible for the Affordable Connectivity Program, you can apply for a free wireless internet service that will cover all your work, study, and entertainment needs. For an additional copayment of just $10.99, you could even get high-speed internet and a tablet, giving you all the tools you need to reach your potential.
Go to https://saleslinkcrm.com/ampifire for more information.
The ACP is designed to assist low-income households in accessing high-speed internet and associated devices. As a participating provider, Comlink provides you with its super reliable 4G wireless network, and 5G technologies are just over the horizon.
A pre-pandemic report, released by Burning Glass Technologies, found that over 80% of middle-skill jobs rely heavily on digital technologies. Events of the past 3 years have seen widespread adoption of remote working practices, placing greater emphasis on digital skills. Of course, you'll be at a huge disadvantage if you don't have decent internet in your home.
With a focus on rural areas, Comlink Total Solutions states that its ACP packages are designed to provide you with the high-speed, reliable internet you need for job-related tasks. The team explains that rural communities are often underserved, and the company's goal is to address this imbalance.
The services are provided in line with FCC guidelines, which require that your household income is at or below 200% of the Federal Policy Guidelines, or that you're enrolled in another assistance program. You can check out the full eligibility requirements, and apply for your free internet, via the Comlink website.
About Comlink Total Solutions
Using an extensive 4G LTE network, Comlink aims to bring high-quality internet services to rural communities across the US. The company offers unlimited data packages, and does not require any contractual tie-ins or credit checks, removing many of the barriers for underprivileged clients.
"Our wireless internet packages are perfect for anyone looking for either a contractual or non-contractual connection," a company representative states. "Our unlimited service is faster than other high-speed wireless internet providers, and it's affordable enough for anyone. With speeds exceeding 40 Mbps, Comlink's unlimited wireless internet service will easily handle any daily task."
Get the tools you need to join the digital workforce with free ACP internet from Comlink Total Solutions!
Submit your application today. Check out https://saleslinkcrm.com/ampifire so you can learn more.