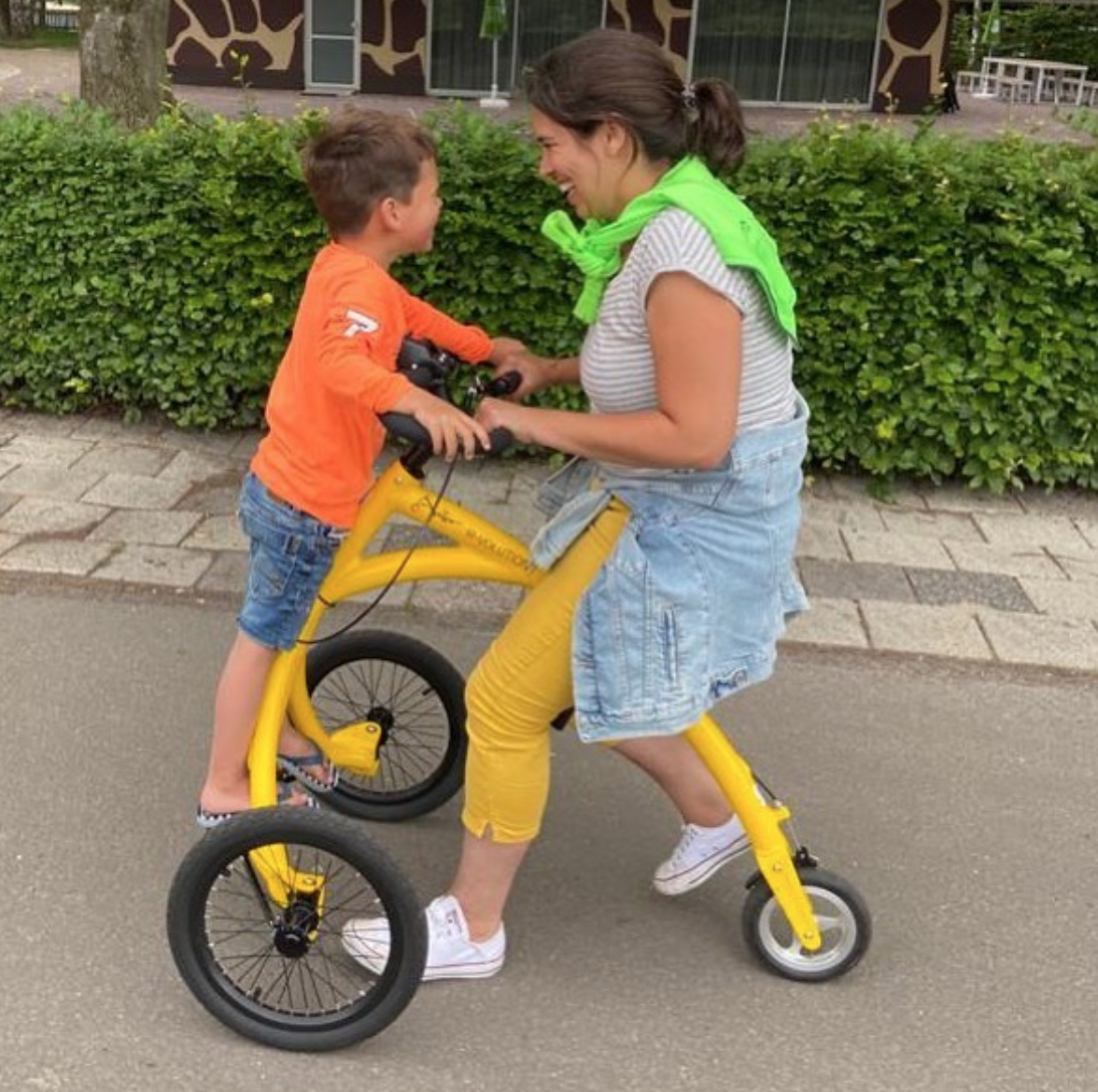 So, what exactly is the Alinker? Well, it's a non-motorized walking bike that's designed to be an alternative to walkers and wheelchairs. It doesn't have pedals, but it does have handlebars and an adjustable seat. This allows you to be at eye level with your friends, family, and colleagues, which is super important when it comes to feeling connected to those around you.
Go to https://thealinker.com for more information.
The Alinker is perfect for disabled adults who are looking to regain muscle strength, flexibility, mobility, and independence. Its wide base and solid wheels make it suitable for many different terrains, including wheelchair-accessible hiking trails - and since it's foldable, you can take it with you wherever you go.
But it's not just for outdoor activities. The Alinker can also be used in the workplace or for visiting indoor attractions that require extensive walking, such as galleries and museums. It's a versatile piece of equipment that could really make a difference in your life.
Using the Alinker to assist mobility helps to activate your brain through principles of neuroplasticity. Practicing physical activity assists with creating neural pathways that connect to the body's extremities and control their movement, helping you become stronger and more confident in your mobility over time. Discover more at https://thealinker.com/products/the-alinker
The Alinker was invented by BE Alink, a Dutch designer, architect, and humanitarian. She was inspired by her elderly mother's reluctance to use a walker or mobility scooter, and she wanted to create something that would allow people with limited mobility to stay active and engaged.
And it seems like she's succeeded!
The Alinker has already received numerous positive testimonials from satisfied customers. One person said, "I used the Alinker today to take my dog to a nature preserve/off-leash park I haven't been able to get to for over 2 years. Yesterday I took it to a Pride event in Eugene. I am thrilled to have it and I always get many questions about it."
If you're interested in learning more about the Alinker, check out their website at https://thealinker.com/pages/how-it-works