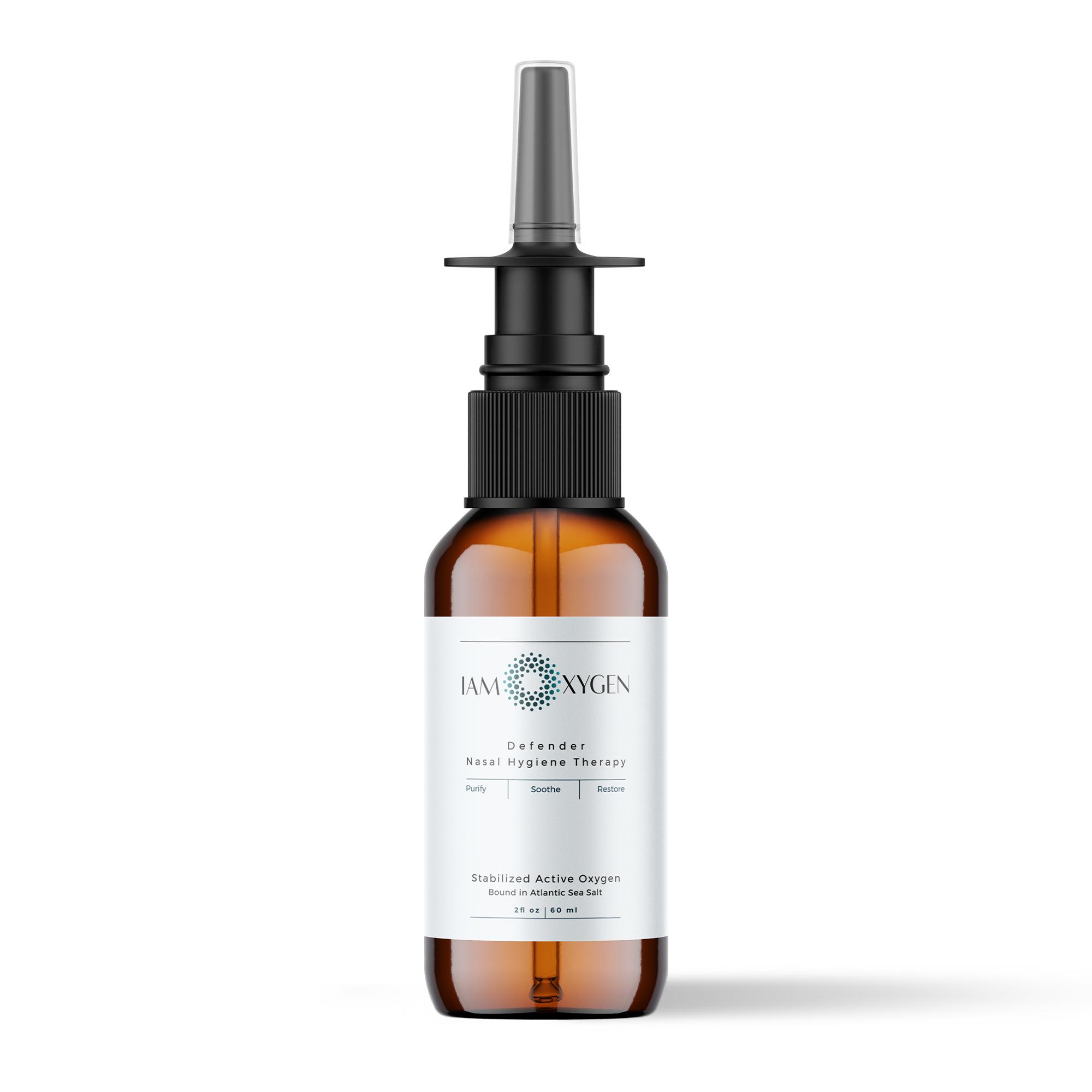 While concerts and festivals are great life experiences, getting sick afterward is not. IAmOxygen's portable nasal defense spray is the solution you need as it may protect you from getting sick with festival flu when attending events with large crowds.
The all-natural Defender nasal hygiene spray is ideal for use when attending concerts as it may protect you against airborne pathogens while also supporting your body's immune system.
Visit https://iamoxygen.com/product/defender-nasal-hygiene-therapy for more information.
The Defender spray comes in a portable 60ml bottle with an in-built dispenser. It can be taken before, during, and after concerts to ensure you are well-protected throughout the event.
Festival flu is a common condition for many concertgoers, as hundreds of people stay in close proximity to one another. Furthermore, the energy spent dancing and enjoying a festival can considerably weaken your immune system, making you more susceptible to colds and infections. IAmOxygen created its portable Defender spray to help you reduce the risk of catching festival flu.
Each bottle of the nasal hygiene spray contains pH-balanced and concentrated bio-oxygen, which moisturizes the dry mucous membranes of your nasal passageways. This reduces the adhesion of bad actors and the risk of pathogen invasions, while also clearing and opening your sinuses.
Using all-natural ingredients that include stabilized bioavailable oxygen, Atlantic sea salt, and distilled water, the spray is both non-toxic and vegan. Additionally, all of the ingredients are organically sourced and cruelty-free.
As a concertgoer, you can use IAmOxygen's Defender whenever you attend a festival or large gathering, with a recommended minimum of 2 sprays per day. Each 60ml bottle contains approximately 500 sprays and is ideal for keeping in your travel bag as well as for use in the home.
IAmOxygen's range of bio-oxidative items also includes skin rejuvenators and cellular renewal products. These products naturally increase your body's ability to repair its skin as well as improve your natural blood oxygen levels.
A recent user of the nasal defense spray said, "I have been using this product for over two years when I am out and about. A few squirts and I'm good to go. Not a cold, flu, or covid so far. I have stayed healthy and free from viruses that are going around."
Enjoy your next concert without dreading festival flu with an all-natural nasal defense spray.
For more information, you can visit https://iamoxygen.com/product/defender-nasal-hygiene-therapy to order your own bottle of Defender.