Priyanka Chopra Did A Reddit AMA To Promote Her New Music Video And It Went Horribly Wrong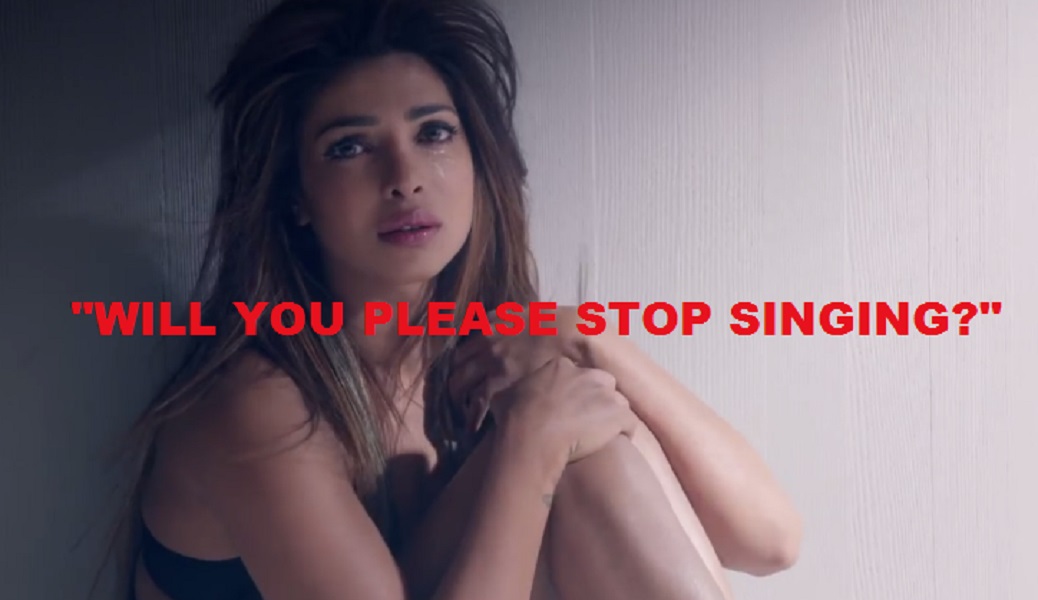 Bollywood actress/singer/model/Miss World/columnist/dreamer/philanthropist Priyanka Chopra just did AMA (Ask Me Anything) on social news site reddit to promote her terrible auto-tuned music video 'I Can't Make You Love Me' but it didn't go well and turned out to be the worst reddit AMA ever by celebrities, with zero point.
For those who don't know, reddit AMA is a question and answer session where any celebrity, personality, or any random person posts 'who they are' and thousands to millions of users participate and ask questions. Few Bollywood celebrities like Anurag Kashyap, AR Rahman, and Imran Khan had balls to do AMA, and yes, they all did pretty well.
So earlier today, Priyanka Chopra and her PR team thought that doing a reddit AMA would help boost her global music career, but instead she got the shock of her life when many users ridiculed her fake accent and her auto-tuned voice.
1. This is how Priyanka Chopra started her Q&A
So, she thought everyone on reddit will like her new single 'I Can't Make You Love Me ', which is all copied and has ridiculous lyrics. And later, the self-proclaimed philanthropist went on with her 'shooting in Europe', 'attending a family wedding in the US', and all that cr#p. As you can see below, nobody liked (upvoted) her post.

2. One of the users asked a valid question, which she didn't have the guts to answer.
Why a road in Mumbai was named after her late father? Nobody knows.

3. Here, Priyanka Chopra didn't dare enough to answer why she endorsed fairness creams.
Priyanka might have won Miss World Title but she isn't too much aware of the fact that all those ridiculous fairness creams ads cause discrimination and insecurity among Indian women.

4. Why Piggy Chops, why? Is it sub human to be dark skinned? Answer please.

5. How important is auto-tune in Priyanka Chopra's singing career? This sums up everything. 160 points.
Priyanka Chopra proved that with fame and money, anybody can become a singer too.

6. That, she won't definitely answer.

7.  She can't run away from her fake accent too.

8. The artist didn't answer almost many of the questions. But, when she did, she only got negative points on her comments.
How sad! Did I just say artist, global artist?

9. And the best question asked to Priyanka Chopra was…
Will you please stop singing?

Sorry, Priyanka Chopra failed to 'make the reddit users love her" with her song "I Can't Make You Love Me" and I think no other Bollywood celebrities will do AMA in near future. Now, check out the entire thread here.
Feature Image source: PriyankaChopraVEVO