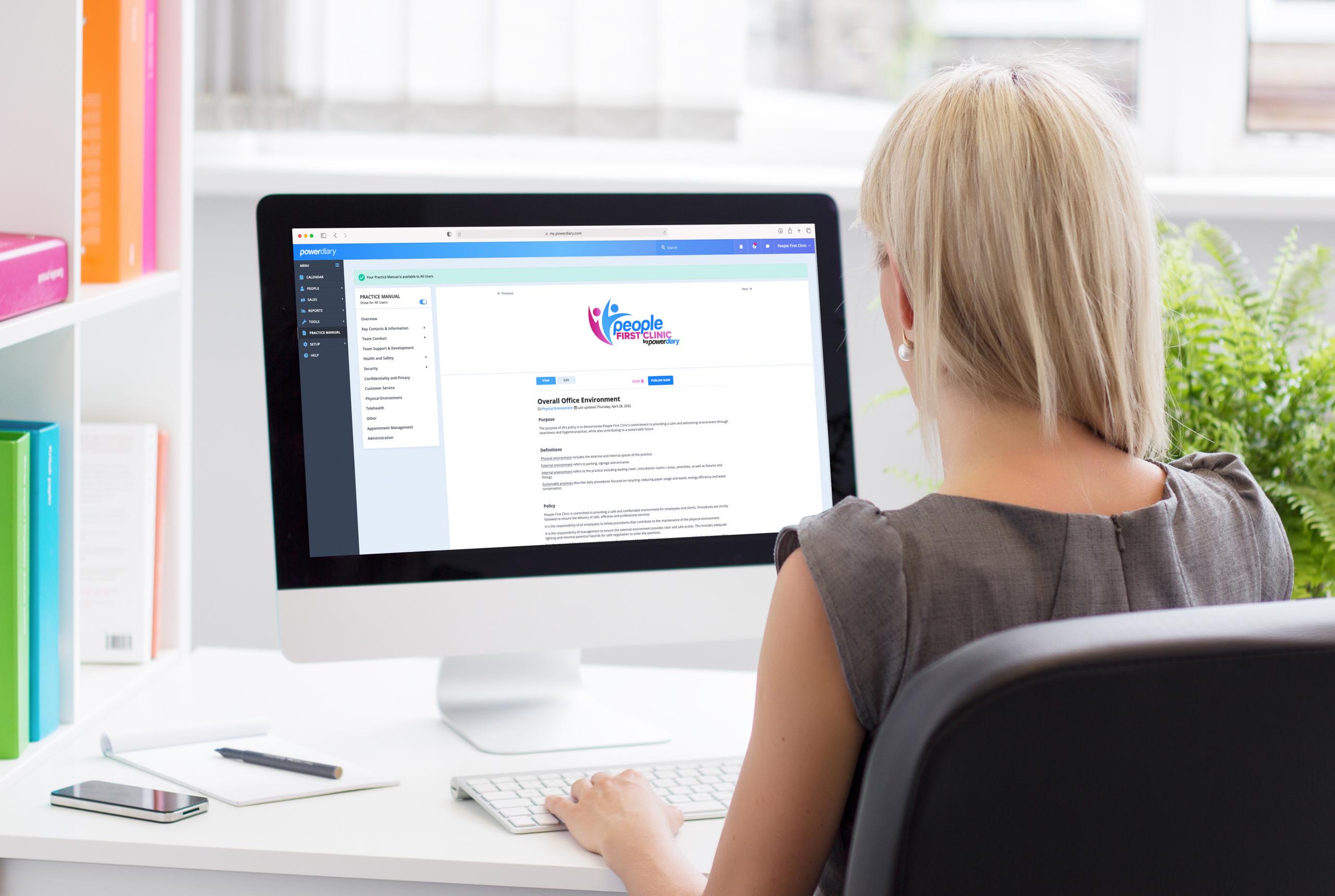 Power Diary wants to help you manage your clinic and get on top of your paperwork and legal requirements so that you can get back to your super power: helping people feel better.
That's why they have developed their new Practice Operations Manual, an industry-first feature for allied health professionals worldwide. It will provide health practices with a core set of fundamental policies and procedures that come ready-to-go, and can be configured easily to suit a practice's specific needs.
Go to https://www.powerdiary.com to find out more.
The launch coincides with the latest figures from the 2022 edition of the Medscape Physician Compensation Report. Their comprehensive report, which collects data from over 20,000 American physicians, revealed that health professionals across 30 specialities all reported spending more than 20 hours on paperwork and administrative tasks weekly.
Moreover, in today's complex medical context, it is now recommended that you review your policies and procedures annually, rather than every three years.
With the mammoth workload that faces practitioners worldwide in mind, Power Diary is proud to offer a sophisticated and streamlined system that helps healthcare professionals to keep on top of their fundamental commitments.
The software company suggests that their new Practice Operations Manual will help practices as they work to meet their legal and regulatory obligations, and that they can use this feature to share policies with team members. Above all, Power Diary believes that use of their Operations Manual can help to provide greater peace of mind for practice managers and owners like yourself.
The Practice Operations Manual includes over 100 individual policies and procedures. These cover critical dimensions of your practice's business like key contacts and information, team conduct, team support and development, health and safety, security, confidentiality and privacy, customer service, appointment management, telehealth, the physical environment, administration and practice resources.
Each policy and procedure is easily editable so they can be altered, added to, deleted or archived depending on the requirements of your practice.
Power Diary's Practice Operations Manual is integrated into their practice management software system, making it the perfect solution for your clinic.
Power Diary is an industry leader in software solutions for allied health professionals. They were founded more than 12 years ago and work with practices worldwide.
A spokesperson for the company said, "Whether you're a sole practitioner, or you run a large, multi-location practice, a comprehensive practice operations manual is essential. This industry-first feature provides a core set of policies and procedures that are ready to use and easily adapted to your practice. With our Practice Operations Manual, you'll have all of your policies and procedures available at your fingertips!"
Policies and procedures are essential in today's paperwork-driven world. Thankfully now, with Power Diary, you can save time on admin and get back to what really counts, your clients.
Visit https://www.powerdiary.com/features/practice-operations-manual to see how you and your clinic can benefit from this exciting industry-first feature.