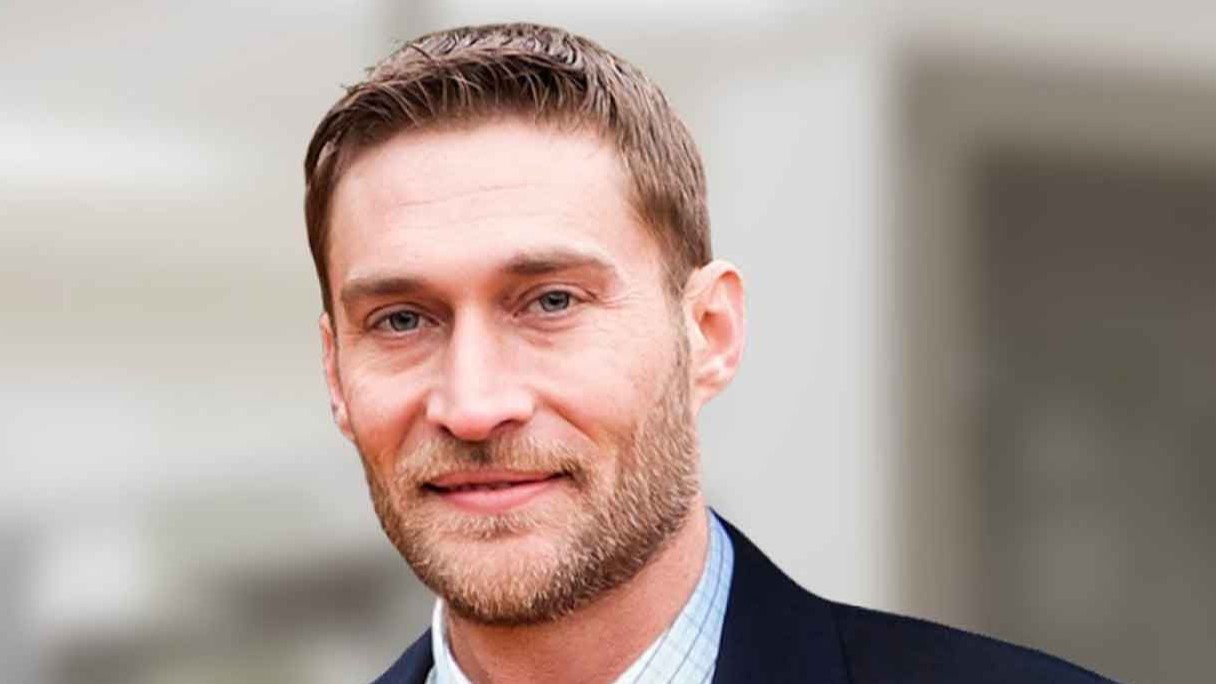 Ryan Early Reveals Why Sustainable Farming Matters During a Recession
During a recession, every penny counts. Perhaps no one knows this better than food growers in the US, who are struggling with an ongoing economic downturn.
While there are plenty of ways to cut costs, including planting fewer crops and employing fewer people, Ryan Early, the owner of Blue Green Ventures and inventor of Blue Magic Super Grow™'s alternative, plant-based fungicide and pesticide, sees another solution in adopting sustainable farming.
Many people might dismiss this since it sounds counterintuitive. We've been taught to accept that sustainable farming and the healthier, cleaner food it produces are expensive. And for many years, it was. However, the leaps and bounds achieved by people like Early, a thought leader and disruptor in sustainable farming, are changing that.
A Forerunner in Farming
Early is not only a brilliant agricultural mind and serial entrepreneur but is also passionate about sustainability and saving money. So he's priced his products to place them on par with more caustic alternatives that protect both the land and the people working it.
The owner has done groundbreaking work in the hemp farming field. In addition to owning and operating Blue Green Ventures, he founded American Wholesale Hemp, Can-Tek Labs, Hempyre Genetics, and the Midwest Microbiome Repository.
"Blue Magic is an ecologically sustainable solution to many of today's caustic chemicals, pesticides, and fungicides," said Early. "Blue Magic provides natural protection against many common pests and fungal diseases, as an economically viable option to the harsh chemicals. It's been proven effective and provides increased viability for vegetable crops, citrus orchards, and vineyards."
He also pointed out that many of those chemical pesticides are not nearly as budget-friendly as you might believe and often require weekly or monthly continued applications to continue working. But, on the other hand, when Blue Magic Super Grow™ was tested on a large and diverse cross-section of plants, most specimens displayed signs of improvement and health after just 24 hours.
What's better is that because it is derived from plants, it is imbued with the best and most disease-averse and pest-resistant compounds that remain even after treatment.
"The product targets mites, white powdery mildew, whiteflies, termites, gnats, and mosquitos," said Early. "It is available and safe to use for farming and food production. In addition, the natural microbiome replication promotes homeostasis in the rhizospheric, caulospheric, carposheric, and anthosphereic microbiome realms."
Because Blue Magic Super Grow™ provides natural protection, it can potentially lower the cost of producing foods and positively impact global food production globally.
A Growing Population
Though the country is currently suffering through a recession that's causing financial issues for many, the drive to introduce sustainable farming on a global scale is an issue with importance far beyond saving money during an economic downturn.
"We have to face facts," said Early. "The population is still growing while we have a planet with finite resources. Economics experts project that the population will hit nearly 10,000,000,000 by the year 2030. So we need sustainable farming to protect our land and keep it producing into the future."
He shared that, with his natural solution, Blue Magic Super Grow™, adopted on a global level, the planet could produce safe and effective solutions leading to fewer pest problems. In addition, solutions such as these have the natural power to revolutionize sustainable farming. Finally, letting farmers seeking natural methods harness a powerful alternative pesticide would let them compete against corporate farms with a sustainable pesticide that's better for the earth.
"We tested this technology on over 10,000 plants during the Northwestern Oklahoma State University Industrial Hemp pilot research project and found Blue Magic Super Grow™ is safe for the environment, plants, and around pets and animals," said Early. "When a solution is as good for your wallet during a recession as it is excellent for the planet in he long term, it's a win-win situation."
About Ryan Early
Ryan Early is the controlling owner of Blue-Green Ventures, Can-Tek Labs, and the General Contractor for the Northwestern Oklahoma State University Industrial Pilot Program. He also owns the Midwest Microbiome Repository, which is in charge of gathering and testing various plants. After testing hundreds of specimens, Ryan discovered the secret behind his BiomeMax® technology that will power the future of natural farming and provide people and pets with safe and sustainable solutions. Blue-Green Ventures is the manufacturer of Blue Magic™.
Anyone who has a specific question about a past, present, or future article can contact Blue Magic Naturals via their website at https://www.bluemagicnaturals.com/
The complete article is available to view in full at https://bluemagicnaturals.com/about-us#news-article.