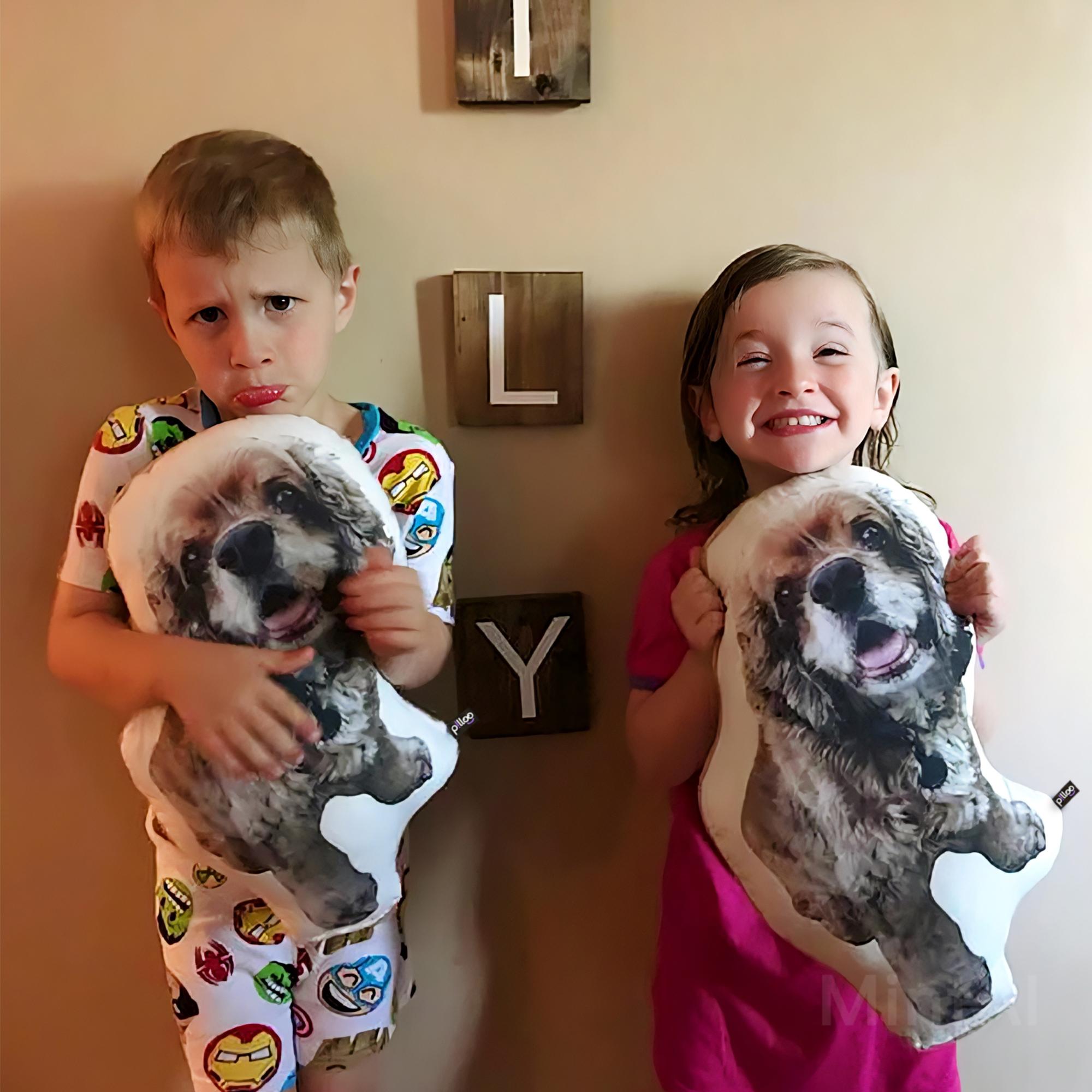 Make the howl-idays even more grrr-eat with custom pet keychains! Show your dog and cat just how much you care with personalized photo pillows. After all, nothing says "ulti-mutt Christmas" like an image of your favorite Santa Paws and Mrs. Claws!
Pilloo, a leading personalized photo pillow supplier, announces its newest custom-shaped keychains and Christmas ornaments. These gifts are recommended for pet parents who want their own personal plush keychain shaped as their dog or cat.
The new customizable pet keychains feature a metallic hook and have the option to add a Christmas hat designed on your pet's head. Each plush ornament is handcrafted in Montreal and is made from hypoallergenic and anti-microbial soft velvet fabric.
Get yours today at https://www.pilloo.ca
Pilloo launches its newest keychains in preparation for the Christmas season. As you search for the best and most unique gifts for your loved ones, the company recommends its personalized pet keychains or pillows. These items are photo printed to be the exact image of your favorite pet and can be machine-washed without any risk of color transfer.
The company follows a simple three-step process. After selecting your preferred item, just upload one high-resolution image of your dog or cat. For best results, the photo should be well-lit and feature the pet's entire body. Pilloo will then create a mockup of the pillow or keychain and sends it back to you for comments. Once a final design is agreed upon, the company will then handcraft the item.
Did we mention that they offer a 100% guarantee? If you're not completely happy with your product, Pilloo will create another one for FREE until you have the item that you absolutely love!
Pilloo uses 100% high-quality, wrinkle-free polyester velvet fabric, with non-toxic and environmentally-friendly inks and resins. This means that all pillows and keychains are safe for children and pets. Further, all items undergo sublimation printing, which is a more permanent printing process than regular printing. All Pilloo items can be hugged, played with, sat on, or used in any way without the colors fading.
Still not feline good about what to get? Pilloo also offers ready-made items featuring different designs from retro images, like lips, to popular food and beverages, such as a martini or a hamburger. You can likewise order a regular-shaped pillow with an image of you or your loved ones!
The company ships anywhere in Canada and the United States.
A spokesperson for the company said, "Our unique sublimation process ensures that your image is transferred permanently onto the fabric making it look lifelike. You can stretch it, rub it or have a pillow fight and your image will remain intact with all its bright colors."
Go to https://www.pilloo.ca/collections so you can learn more.