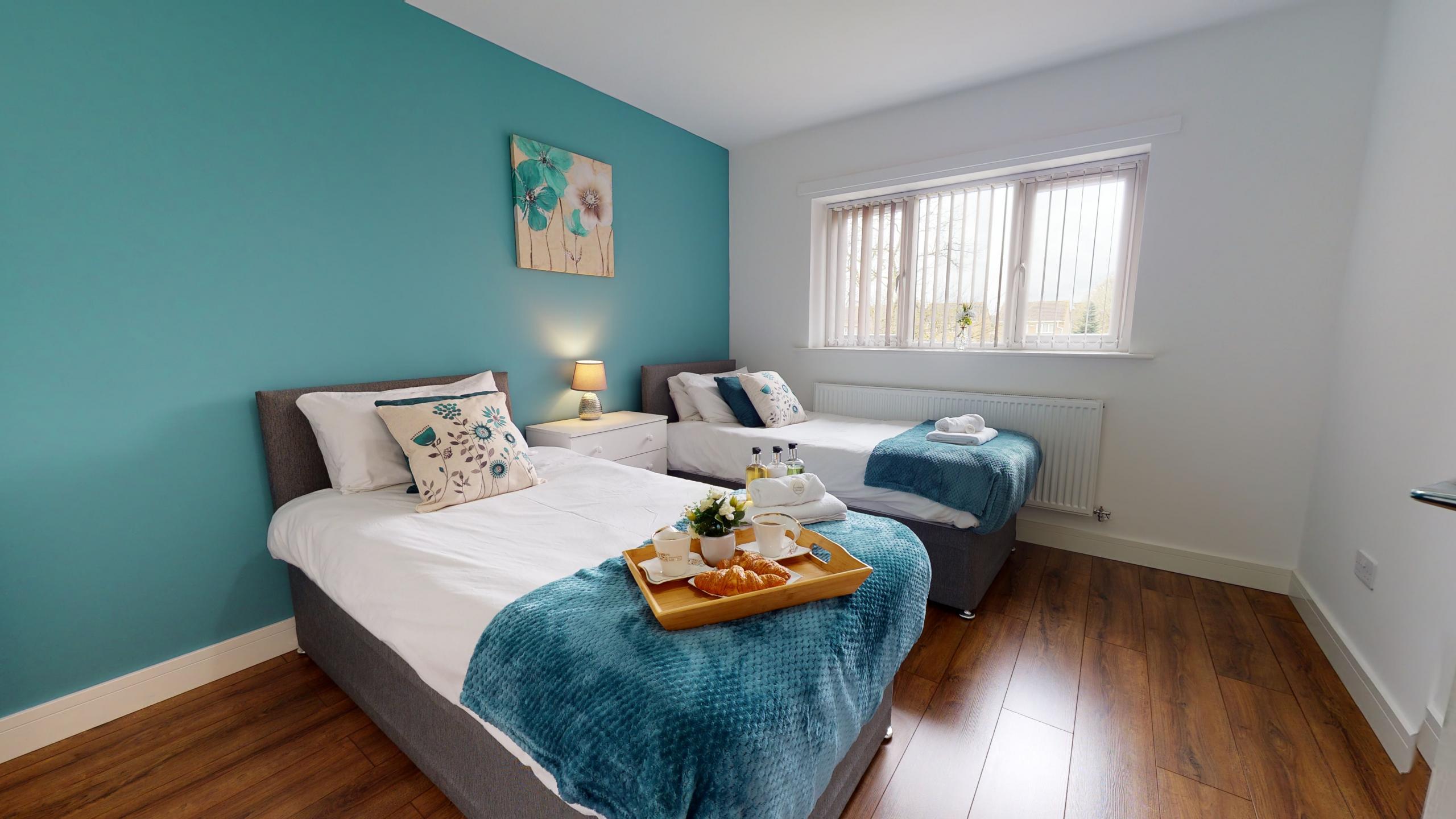 If there's one thing you should never scrimp on when travelling, it's your accommodations. So why settle for an overpriced yet cramped hotel room? SRK Accommodation offers serviced apartments that are truly worth the splurge.
These apartments offer a more home-like vibe, providing you with greater comfort. This means that you get access to a full kitchen and bathroom, while also enjoying home service as you would with a hotel.
Learn more by visiting https://www.serviced-accommodation-peterborough.co.uk
The selection of serviced apartments is suitable for longer stays and for larger parties. Your chosen suite comes with complimentary access to WiFi, Netflix, and parking.
While hotel rooms are a popular choice for travellers, they have very limited amenities making them essentially a place to sleep in at night. A serviced apartment, on the other hand, gives you full rein of an apartment, thus providing you with greater value for money.
SRK Accommodation manages several such properties in ideal locations in the Peterborough region. They have all the furniture and appliances you can expect to find in an upscale apartment but come at a budget-friendly rate.
You can choose between two-bedroom and three-bedroom units, so you don't have to book separate rooms as you would with a hotel. These apartments cater not just to tourists but to business travellers as well. You have the freedom to choose the most convenient check-in and check-out times, too.
The serviced apartments are close to public parks and other popular local destinations, making them a good jumpoff point for your exploration. These include Ferry Meadows, Crown Lakes, Flag Fen Archaeology Park, Burghley House, and the Nene Valley Railway.
For greater convenience, you can reserve your suite online. You simply need to visit the homepage and click the "Book Now" button. If you book a long-term stay, you may qualify for special deals.
SRK Accommodation is a family-run boutique accommodation company. It believes that creating a memorable experience is more than just great hospitality — it's a way of life. Among its esteemed clients are Network Rail, NHS, Cadent, and the Peterborough City Council.
A satisfied client shared this review: "We can highly recommend staying in SRK Accommodation's serviced apartments. Ours was close to all amenities but in a surprisingly quiet area."
You deserve the best accommodations when you travel. So check out SRK Accommodation's available properties today. Enjoy your trip!
Check out https://www.serviced-accommodation-peterborough.co.uk for more information.