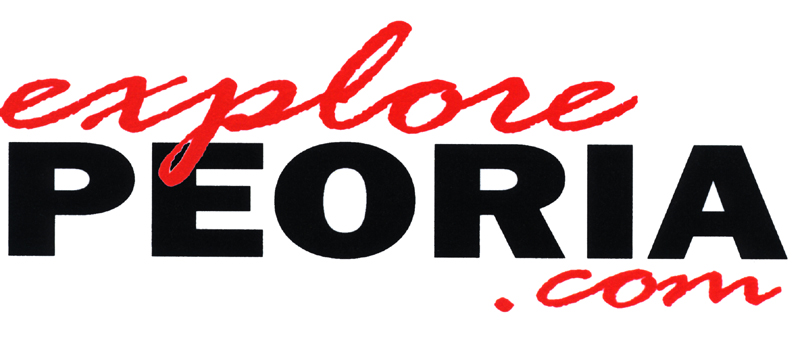 Amy has owned a local online events & entertainment directory for her hometown of Peoria IL for 15 years. Amy Blain is a co-author of the book, "Business Leadership and Community". The book was published on August 7, 2022 and is available on Amazon.com. It reached bestseller status on the Free on Kindle platform in two categories: Workplace Behavior and Business Leadership.
More information on the book can be found at https://explorepeoria.com/peoria-il
This is the second book Blain has authored. This bestselling book explores the valuable lessons of community and leadership that every new (and old) entrepreneur needs to learn. Community and business leadership go hand-in-hand, and no business lasts long without either one. A successful business needs a supportive community. And communities are only as supportive as the leaders within that community. There's also particular excitement about this launch because all the authors are directors of the Strategic Advisor Board (SAB) or are strategic partners of SAB..
Business Leadership and Community sets its main focus on how community affects business leadership. Readers will likely find a particular interest that each chapter of the book was written by a member of the Strategic Advisor Board (SAB), a group of successful business leaders who work together to offer advice and strategies to success in business. The book's cover art was created by Chris O'Byrne and Business Leadership and Community is self-published.
Amy Blain is a seasoned advertising veteran with over 30 years of experience in sales, marketing and more recently digital marketing. Blain's experience with the local community theatres and other performing arts non-profits as well as her experience working as the marketing manager at the Peoria Civic Center inspired her to start her local events & entertainment website with the goal of helping to spread the word about the local events & entertainment in the Peoria IL area. This helped shape the creation of her chapter of the book.
When asked about why they wrote the book, Blain said: "I found the process of building my website over the last 15 years to be quite a learning experience as well as being a rewarding one. It's gratifying to speak with people who have been loyal fans of my website and who really appreciate the work I do for the community."
Blain has hopes that the book will help inspire others who have the desire to build their business by becoming more involved in their local community. This positive outlook from the author is certainly testament to their optimism considering some of the mishaps during its creation. "Because most of the other co-authors are working with other business owners and not consumers, I wasn't sure if this contribution to the book would be relevant to readers," Blain said.
In a recent interview, the author made a point of thanking Jason Miller, founder and CEO of the SAB for his part in the creation of the book and saying: "Also, thanks to Chris O'Byrne for his help in editing the book."
Those interested in learning more about the book can visit https://amzn.to/3iiNr4P