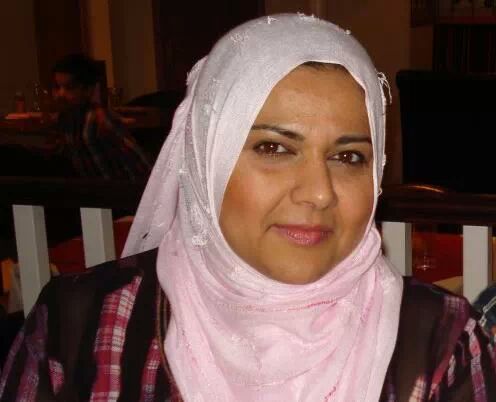 Sometimes we just want to skip hotels and stay in a space that feels just as good as home, or even better.
SRK Accommodation offers spacious and fully furnished serviced apartments whether you're travelling visiting family, in town for business, coming as a tourist, or need a place to stay while moving.
Visit https://www.serviced-accommodation-peterborough.co.uk to find out more!
After working in corporate retail for over 26 years, Shelina started SRK Accommodation with her first property in 2019. Overcoming racial and sexual discrimination as a Muslim woman wearing a headscarf in her entrepreneurial pursuit, Shelina took her eye for detail and the customer service knowledge she gained from the retail sector and expanded her business despite the challenging pandemic times.
Thanks to her drive, determination, and passion as a woman entrepreneur, SRK Accommodation's initial property successfully gathered positive reviews and commendations from guests. This result encouraged Shelina to add more properties to its portfolio during the pandemic, leading to its current range of tastefully furnished 2 and 3-bedroom accommodations. You can check them all out on the website!
Shelina focuses on stylish, comfortable, and homely properties in the Peterborough area that will exceed your expectations. She has built a portfolio comprising open-plan apartments in gated properties, which have been fitted with luxury amenities and appliances. Whether you're looking for corporate stays, temporary relocation, leisure getaways, or contractor accommodation, you should check out SRK Accommodation.
If you're visiting out of town, Shelina and her family will give you tips on some top Peterborough destinations for sightseeing, food and drinks, museums, social hotspots, and more.
About SRK Accommodation
A family-run business, SRK Accommodation provides long and short-term home rental options throughout the Peterborough area. Shelina, who runs the company together with her son and husband, says that her goal is to turn all her properties into exceptional and affordable accommodation.
A satisfied guest said, "There was immaculate accommodation for my team of work colleagues and me, with plenty of space for everyone to relax after a long day at work. Shelina was friendly and approachable and made sure the team had everything needed for a great stay. The free parking was a bonus. I would highly recommend it to anyone looking for a place to stay with high standards around Peterborough."
Hotels are overrated! What you need instead is access to a charming living space where you can truly feel at home in. Call SRK Accommodation today at 07771-550090 and book one of their lovely serviced homes for your next trip!
Go to https://www.serviced-accommodation-peterborough.co.uk to find out more!