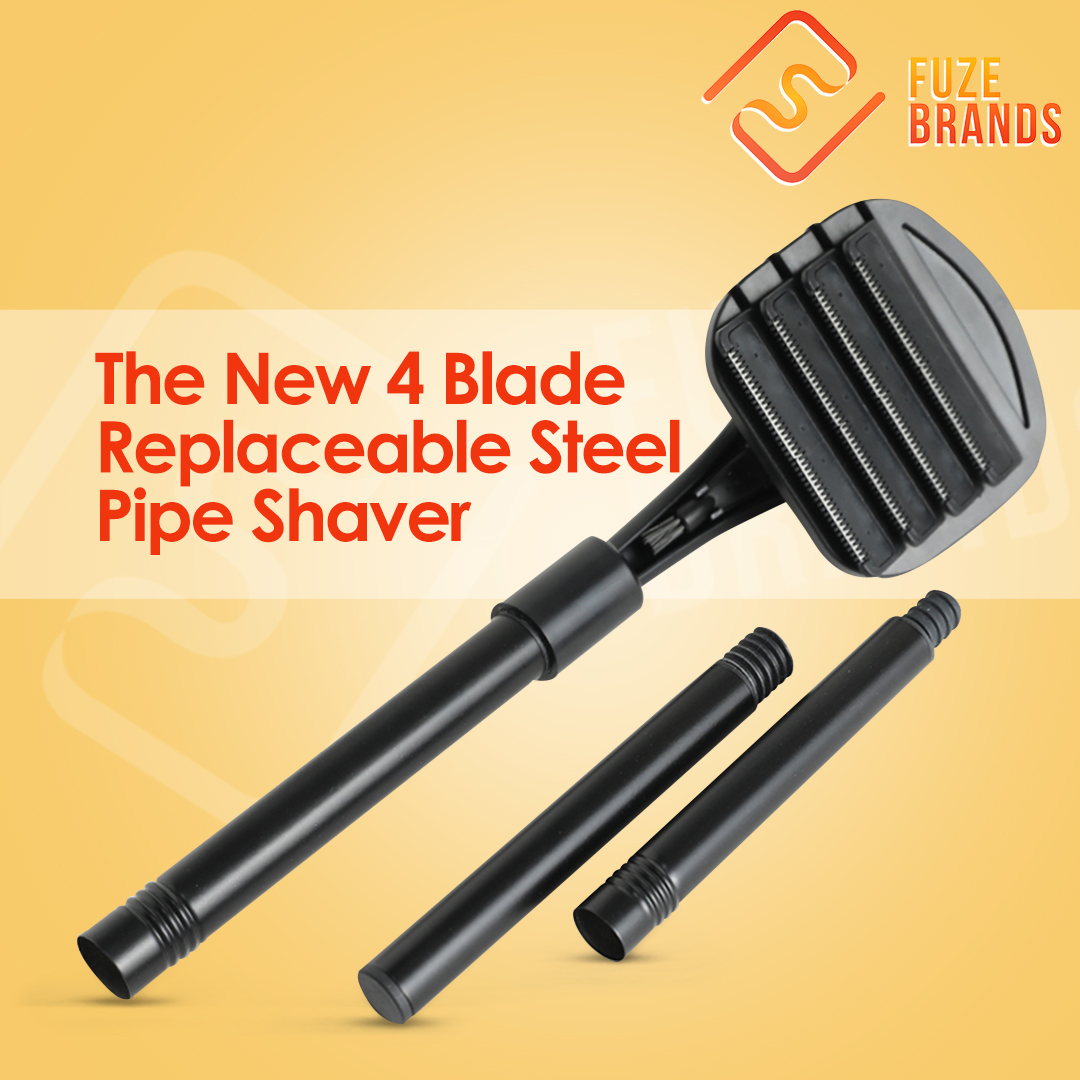 Not everyone wants to be like Tom Selleck or Sean Connery. If you're tired of the man nest on your chest, then you need to find the right shaver!
For all your manscaping needs, trust only one brand!
Fuze Brands offers its upgraded new back and body shaver for men, Back & Body Shaver 3.0. The product features a 4-blade razor and is designed to give you the closest and cleanest shave in one swipe.
You can order the body shaver for men in three packages: the starter kit, the graduate kit, and the professional kit. The most basic kit features the body shaver, a cleaning brush, and a wall mount, whereas the professional kit includes an additional stainless steel nose trimmer, travel bag, and four-blade refills.
Order yours today at https://fuzebrands.com/collections/all/products/back-body-shaver-3-0
Fuze Brands' Back & Body Shaver 3.0 helps men feel confident with their bodies. The back and body shaver comes with durable, stainless-steel blades that can be used on even the most sensitive skin. The shaver also has an adjustable handle to reach even difficult areas around your back, shoulders, and waist. You can likewise detach the handle to shave your chest and arms.
Stop being mistaken for Big Foot! This shaver is so powerful, you'll want to stock up so you'll never be grizzly again!
This body shaver is designed for safety and features a curved neck that contours to the shape of the back and shoulders, preventing prevents accidental nicks and cuts and reducing the likelihood of ingrown hairs.
A Fuze Brand representative says, "Designed like an extra-large razor with a long handle, it effortlessly reaches every corner of your back, so you can give yourself a perfect shave anytime. Just glide the razor across your back and chest to achieve a smooth shave that's great for shirtless days at the gym, beach, or anywhere you want."
According to recent studies, over 80% of men trim, shave, or wax their body hair. Going beyond cosmetic reasons, many men say that they remove their body hair for hygiene. Excessive back or chest hair tends to trap body odor, even after a shower. Further, sociologists have found that women tend to find a hairless or nearly-hairless male body more attractive.
About Fuze Brands
Fuze Brands is an online mall built on three pillars: dependability, customer service, and uniqueness. The boutique was founded in 2016 by Jon Davis Smith and offers a wide array of different products. The company ships worldwide.
Go to https://fuzebrands.com/collections/all/products/back-body-shaver-3-0 so you can find out more.