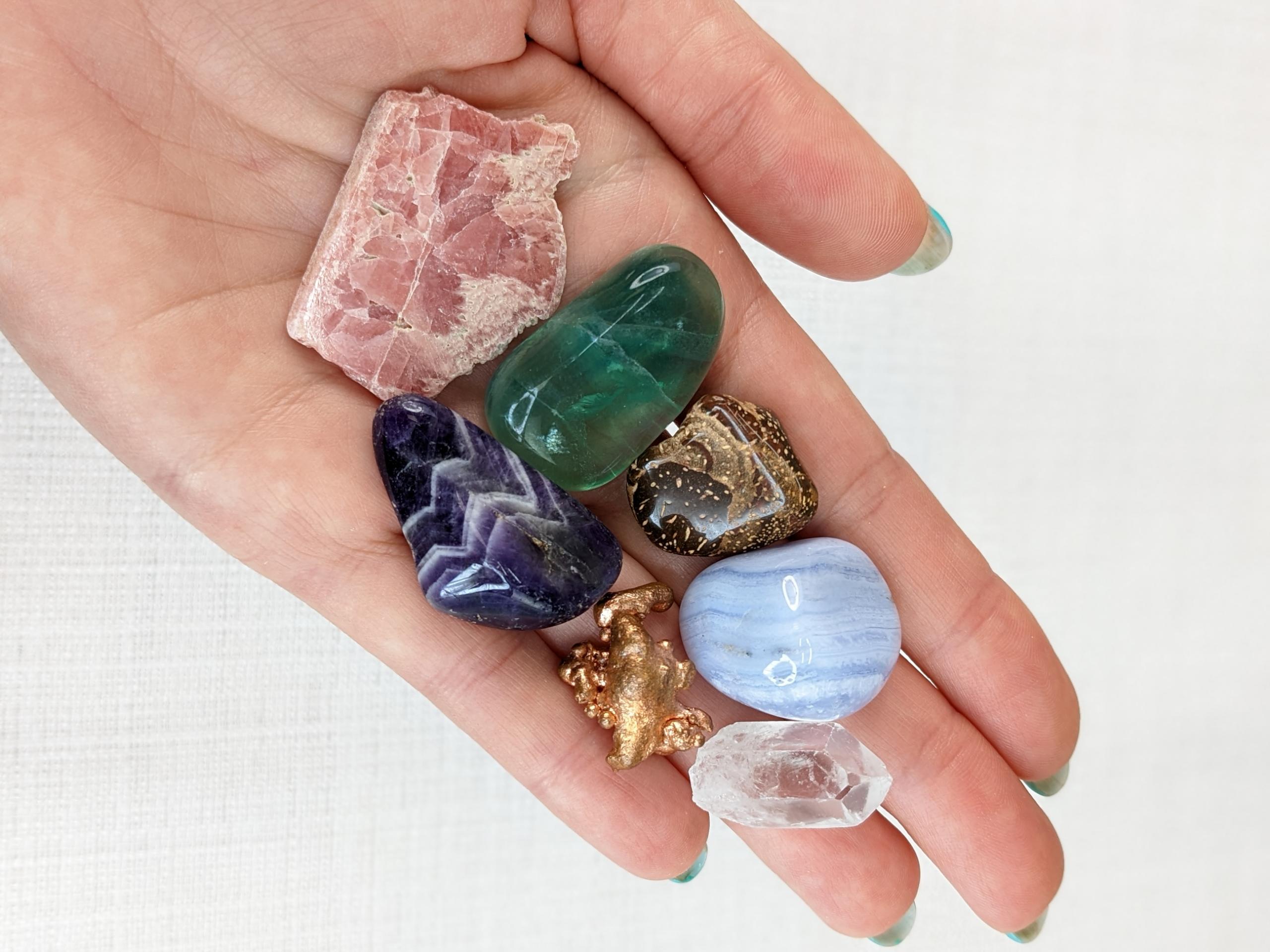 So, you're interested in starting your crystal healing journey? Of quartz you are! After all, you're a gem. No? Well, we think so anyway and want to surround you with only the most authentic crystals to bring out your light.
But how do you do that properly? With the internet boasting of so many "authentic crystals online", how do you choose the right one?
Let this company help.
Online authentic crystal jewelry store, Bliss Crystals, released a new report called, "12 Red Flags to Watch for when Buying Crystals Online". It lists the easiest ways to spot fake crystals and the steps that you can take to ensure you purchase authentic gems. This is especially important when buying them online, as it makes it difficult for you to determine a crystal's authenticity.
Read the blog at https://blisscrystals.com/blogs/bliss-blog/12-red-flags-to-watch-for-when-buying-crystals-online
One of the most important tips mentioned in the new report is never falling for something "too good to be true". Bliss Crystals explains that the old adage holds weight when looking for authentic crystals - genuine crystal stores will always price their products correctly. Rare crystals such as tanzanite, black opal, and musgravite should be relatively more expensive than more common gems such as celestite, citrine, or fluorite.
Another red flag that you should look out for is an excess focus on metaphysical claims. While crystals are used for their spiritual benefits, they are not meant to solve all problems. Products that promise excessive wealth, a fantastic love life, or an instant cure for a chronic disease should be treated suspiciously.
Take note of this, because so many people fall for it. Crystals such as rose quartz, for example, promote a loving mindset and help you attract more peaceful and positive relationships in your life. However, they do not open the flood gates of heaven so that it's suddenly "raining men". Crystals can only do so much after all - you still have to take the steps to build a happy and healthy relationship.
That's why it's so important for you to do your research before buying crystals online. While crystals have gained popularity in the last few years, their specific spiritual benefits are still relatively unknown to the public. Those who want to begin their crystal healing journey should take extra precautions when searching for an authentic online supplier.
Bliss Crystals is a California custom lapidary shop that specializes in sourcing, hand cutting, polishing, and professionally preparing raw and polished minerals for jewelry designers, collectors, and metaphysical healers. Bliss Crystals is led by Jan, an expert on the metaphysical properties of crystals and an accomplished crystal healer. She founded the company as a way to help more people find top-quality crystal gemstones.
A spokesperson for the company said, "We are accomplished crystal healers and have an extensive knowledge of each crystal's metaphysical properties. For us, working with "the rocks" is a labor of love and a daily joy. We feel fortunate to work in such a creative, natural and beautiful environment."
Go to https://blisscrystals.com/blogs/bliss-blog/12-red-flags-to-watch-for-when-buying-crystals-online so you can learn more.