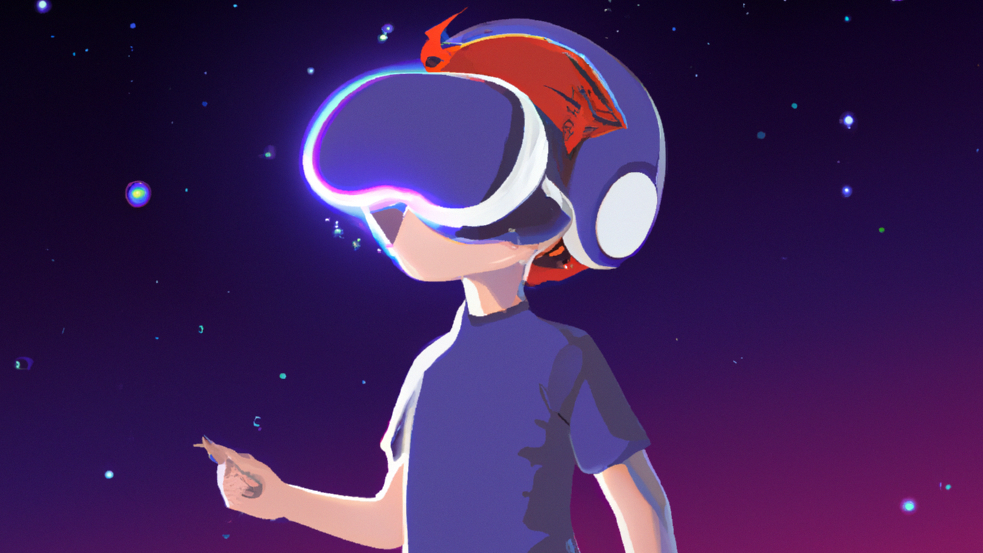 Oculus Quest 2 Black Friday: Deals For Meta Quest 2 Virtual Reality Headset 2022
Looking for a deal for the hottest VR headsets in the market? Then this article is the right place. This article will detail where to find the best Black Friday deals on Oculus Quest 2.
Although Black Friday doesn't officially begin till November 25th, that doesn't mean that retailers and manufacturers have not started the bargains. Last year, the Oculus Quest 2 was regarded as the best gear for individuals who love virtual reality. The headsets were affordable, had impressive features, and were easily accessible.
This year, Facebook, announced plans to push this technology further. For instance, they changed the name to Meta Quest 2 and revealed a new premium, but pricey version called the Meta Quest Pro. At the same time, the company announced an increase of $100 price on the gadget. While this was a risky move, it was among the ways the developers would continue to invest in this technology device further.
Now, the price increase will make things challenging for deal seekers. However, it could also be an opportunity to save money. Both Meta and third-party retailers have started offering attractive deals on VR headsets. Let's look at some of the best Black Friday Oculus Quest 2 deals.
Oculus Quest 2 (128 GB)- $349 at Walmart
Save $50 by taking advantage of this tempting deal from Walmart. Get the $128 GB Oculus Quest 2 at $349 instead of $399. Besides that, also get yourself copies of Beat Saber and Resident Evil for free. This is among the best deals seen so far.
Oculus Quest 2 (128GB)- $349.99 at Amazon
Instead of buying the headset at its original price of |$469.99, Amazon is now offering it at $349. This deal allows consumers to save $129, a significant saving amount. The Oculus Quest 2 Black Friday bundle includes two of Beat Saber and Resident Evil 4 VR.
Oculus Quest 2 (256GB)- $429 at Walmart
Now could be the best time to own an Oculus Quest 2 VR headset, as the technology available now has to be seen to be believed. Often it's the people who like to be abreast of the latest cutting-edge technology that purchace products like the Oculus Quest 2. Consider taking advantage of this Oculus Black Friday deal that saves $70. Get more storage at a lower price and still enjoy the Bear Saber and Resident Evil games for free.
Oculus Quest 2- $399.99 @ Best Buy
With this deal, get the headset at a reduced price, and also get a copy of Beat Saber for free and three months of YouTube premium in the available packages. That is a tempting reason to purchase a new device.
Oculus Quest 2 (128 GB)- $399 at Newegg
NewEgg offers an Oculus Black Friday bundle with an additional $20 gift card. It may seem like a small discount, but it offers excellent value.
Alternatively, if more storage is important , choose their Oculus Quest 256GB deal at $499. That saves $40, plus a free copy of Beat Saber.
The other deals available are on Oculus Quest 2 Head Strap for $39.99 @ Amazon, if the KIWI design appeals. That means a saving of $6 instead of buying it at the initial $45.99 price. There is also the Oculus Quest 2 Charging Clock Keenstone deal that goes for $54.99 at Amazon. Taking advantage of this offer lets saves $15.50. Remember to add the additional $5 coupon to the $10 deal Amazon offers for full savings.
The best deals to consider are the ones offered as bundles. These usually have everything one needs to start VR. It's important to mention that while some Black Friday bundles may look tempting, but in reality, the price is the same as just purchasing the items individually. So make sure to check and recheck the deal to get the most out of it.
Interested in more savings? Click the link below to visit US Coupon Codes where Black Friday Shoppers can find more ways to save on their everyday spending. The app is completely free and finds available coupons while shopping automatically. Millions of people have already saved money on everyday shopping items.
https://uscouponcodes.com/oculus-quest-2-black-friday is a new site finding the best oculus quest 2 black friday deals and more
https://uscouponcodes.com/oculus-quest-2-black-friday is an independent research company finding the top offers for shoppers who want to save money on every purchase.