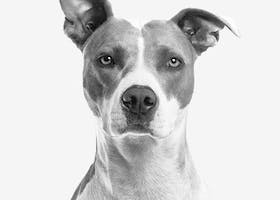 Okay, so you understand that you need insurance. Your house? Covered. Cars? Ditto. And, of course, there's medical insurance in case someone in your family has an unexpected accident or illness. But what about your pets? Jerry Carter's State Farm Insurance agency in Oak Lawn, IL, has the answer.
Dogs and cats have a lot of the same medical risks, and potential expenses, as people. People have medical insurance to cover these expenses. Pets need the same protection. Jerry Carter understood this need, so added pet insurance to his broad range of vehicle, home, and life insurance products for people in Oak Lawn and surrounding areas.
You can get more information at https://insurewithjerry.com/insurance/pet
The Trupanion® pet insurance offered by Carter's State Farm agency is a lot like medical insurance for people. Pets get sick. They have accidents and may need surgery. And this can get expensive.
Trupanion® pet insurance covers a lot of these expenses. It covers diagnostic tests, medications, surgeries, supplements, and orthotic and mobility devices. In some cases, it even covers more than your standard medical policy - coverage can extend to advanced dental procedures.
Also, when you get pet insurance from Jerry Carter's agency, you not only get great coverage, you get great flexibility. There are no annual or lifetime payout limits or deductibles, and the service includes a Medical Record Summary which provides details of coverage and payments. You also can pick payout percentages, and the policy pays veterinarians and hospitals directly at checkout.
You can get coverage for dogs and cats from birth through 14 years of age. It usually begins after a 12-day waiting period, but if you're in a hurry, you can get immediate coverage with an Exam Day Offer. And there's no need to worry about where you are, or if you want to take Fido or Fluffy on your vacation - coverage includes services provided by any veterinary, emergency care, or specialty hospital in the US, Canada, Puerto Rico, and Australia, including US and Canadian military installations.
But pet insurance is only one of the many coverage options available from Jerry Carter's State Farm Agency. Carter's agency specializes in every type of vehicle insurance, and covers teen drivers, motorcycles, recreational vehicles, and classic cars. You also can talk to them about home insurance, life insurance and coverage for business, personal and specialty insurance needs.
And by the way, Jerry Carter is a neighbor and local resident. He's lived in Oak Lawn forever, and his State Farm agency has been serving people in Oak Lawn and surrounding communities for more than 20 years.
More information is available at https://insurewithjerry.com