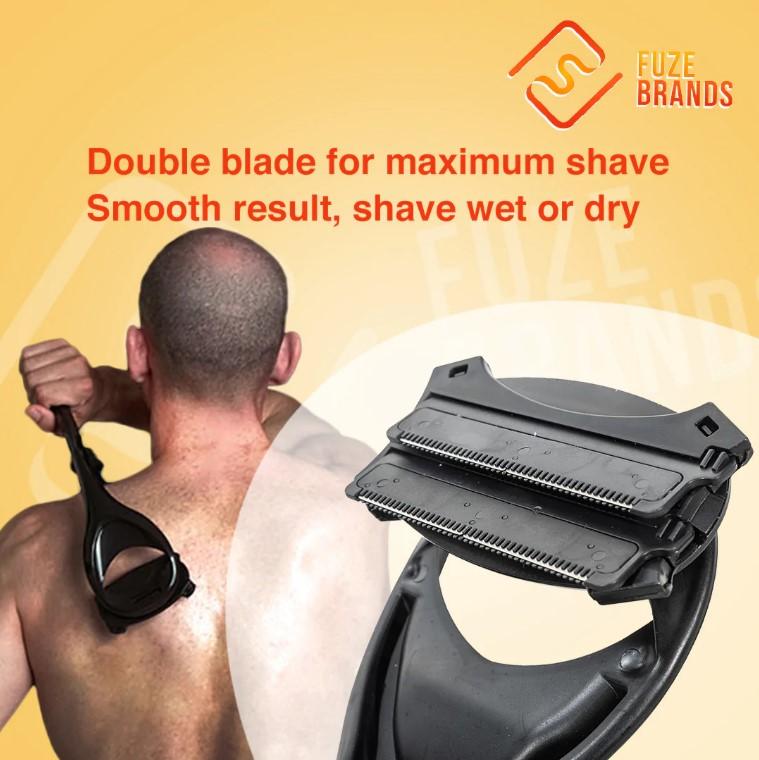 Do you hate back hair, but hate the hassle of removing it even more? Fuze Brands feels your pain, which is why it's selling a convenient shaving device that you'll surely love.
This product, which does not require batteries to be operated, features an extra-long handle, making it easier to shave your back. Its specially designed dry-glide blades provide a close shave without nicking your skin.
Learn more by visiting http://bit.ly/2qRG0a0
The product has blades that are rust-proof. You can also order additional blades along with the shaving unit itself.
Genetics is the primary cause of back hair. Some men have genes that make them more sensitive to the effects of testosterone, thus leading to hair growth. Researchers found that roughly 25% of men have some amount of hair on their upper or lower back.
Since your back hair is hard to reach, standard shaving kits and razors are not ideal grooming solutions. As such, Fuze Brands offers an ergonomic shaver that makes removing such hair hassle-free.
Once you are done shaving your back, you can detach the head and use it to groom your chest and abdomen area. Hence, you do not need to purchase separate shaving kits for your back and torso, allowing you to save money.
The entire unit measures 10 inches long by 4.5 inches wide, and weighs only 7 ounces. Moreover, you can fold it in half for easier storage during travel.
All orders are shipped within one business day. Shipping fees are waived worldwide.
About Fuze Brands
Fuze Brands was founded in 2016 by Jon Davis Smith to provide customers with distinct and affordable products. The company carefully curates its product offerings, guided by the principles of dependability, uniqueness, and customer satisfaction. Its product categories include lifestyle, pets, kitchen, health and beauty, and home and garden.
Smith says: "The modern man pays close attention to grooming. That's why we offer this innovative back shaver, a crucial but oft-overlooked item. With its portable size and battery-free operation, we're confident it will be an essential part of your grooming kit."
Take the drama out of removing your back hair by getting Fuze Brands' unique shaving kit. Even better, shipping is 100% free. Order now while supplies last!
Check out http://bit.ly/2qRG0a0 for full details.