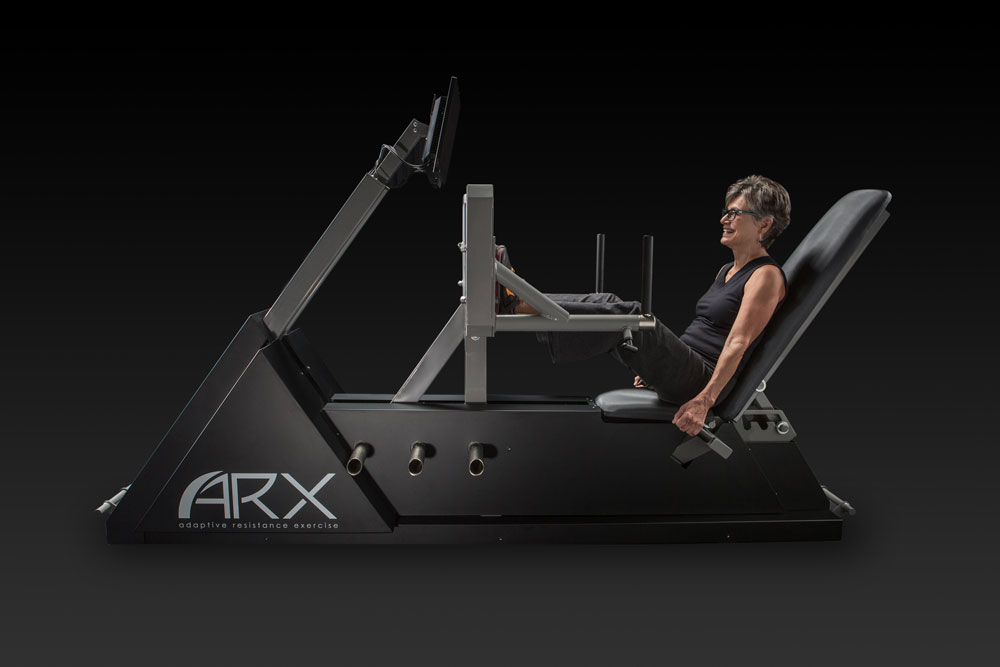 Aerobic capacity is one of the biggest measures of fitness. It's also one of the hardest to develop. Luckily, Quantify Fitness has ARX machines to help you meet this goal.
A report from Western Colorado University shows that ARX workouts can improve your aerobic capacity (VO2 max) by up to 15%. The fitness regime represents a breakthrough as you can increase aerobic capacity using only the patented ARX equipment and without performing standard cardio routines like running or sprinting.
Learn more by visiting https://quantifyfitness.com/why-pound-the-pavement-when-you-get-the-cardio-for-free
Furthermore, ARX workouts require only 10 minutes a week, making them ideal if you're a busy professional who wants to integrate fitness into your daily life. Gym owner Josh Jarrett says: "As we always tell clients, working smarter gets better results than simply working harder. With ARX, you can drastically shorten your fitness routine without sacrificing results."
OPTIMIZED FOR RESULTS
Jarrett explains that ARX is underpinned by computer-controlled, motorized resistance that can match any amount of force you exert. In effect, every repetition is optimized to engage your muscles and activate your respiratory system in the shortest amount of time without having to perform countless sets.
This also means that you no longer have to manually set the machine or select your desired load weight — everything is pre-calculated by the software in real time.
PUTTING SAFETY FIRST
Another benefit of ARX training is that it eschews "pounding the pavement," which can be hard on your knees and joints. This is especially true if you're of advanced age or if you're still recovering from musculoskeletal surgery.
There is also no risk of overexerting yourself as the machine adapts to your changing levels of strength and stamina. As such, you can exercise in a controlled, safe, and predictable manner.
"The ARX machines are a total game-changer. I can get an entire week's worth of training done in less than 15 minutes," says one of the gym's current members.
ABOUT QUANTIFY FITNESS
Quantify Fitness caters to fitness-conscious but time-strapped individuals. It uses scientific principles and data-driven methods to make workouts faster and more effective. The facility offers other cutting-edge programs such as AllCore360, Vasper, CAR.O.L., and NeurOptimal Neurofeedback.
Yes, you can increase your VO2 max without running for hours! Just book a trial session with Quantify Fitness to see the ARX difference.
Check out https://quantifyfitness.com/testimonials to read more first-hand feedback on the ARX machines.