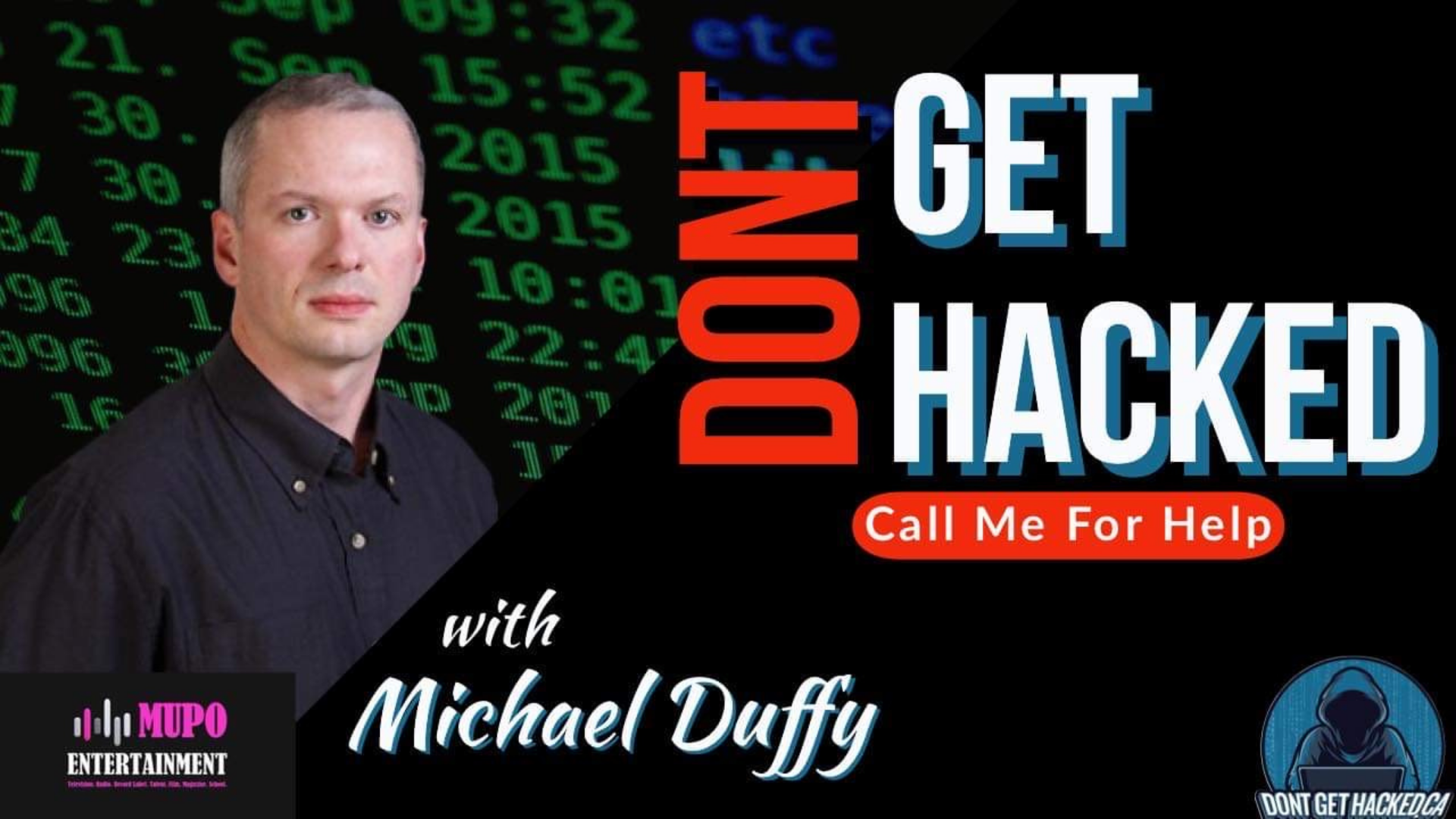 Michael Duffy, CEO of DontGetHacked.ca a Cyber Security Education & Data Protection company has partnered with a Veteran of the Entertainment Industry Michele Mupo of Mupo TV to launch an entertaining, informative and witty YouTube Show.
The show is focused on answering Technology Questions that New & Existing Clients of DontGethacked.ca and fans of Mupo Entertainment send in Via Text Message, Email or ask during Zoom sessions.
Dont Get Hacked - Call Me For Help The goal of the show is to educate, inform and broaden the viewers understanding of computer and technology security and the importance of knowing where your personal or business data is stored, having backups, and creating a plan to recover
The Technology Startup www.dontgethacked.ca was formed in 2021, after Michael Duffy spent 16 years in the Information Technology/Computer Repair industry .
DontGethacked.ca provides On-Site Technology consulting services to Clients in Alberta, Canada and provides Remote Assistance over Zoom or Facebook Messenger for Clients worldwide.
The show consists of a hybrid of video footage of Zoom Calls, where Michael Duffy answers questions about smartphones, Apple computer issues, Windows computer issues, Email Questions. We solve their technology questions over a recorded Zoom session.
Also viewers of the show are welcome to submit their own tech questions via an Email address that is displayed during the "Customer Mailbag" segment. A representative from the company will respond with Step by Step suggestion on how to solve your technology problems as a D.I.Y fix and are welcome to book a Zoom Call if they want to Hire a technician to solve the technology problem over Zoom or Messenger.
The "Call For Help" Show is a reflection of how diverse the Information Technology Services field is, and showcases the vast array of Technology that Small to Medium sized enterprises use in 2022 in to run their businesses and offer their services.
The Series premiere date of Season 1 "Don't Get Hacked - Call For Help" airs on Wednesday, January 26th @ 2PM EST Dont Get Hacked - Call Me For Help