15 Of The Funniest Indian Police Fails Ever…They're Seriously Funny. LOL!
Being a police, you have a lot of responsibilities towards the citizens. You have to be smart, active, fit and disciplined while in service. You are respected because you serve for people, you maintain law and discipline and keep everyone safe.
But unfortunately, not every police officer is Singham or Chulbul Pandey. Some policemen have completely ruined their professional reputation. Some of them are way too lazy in their jobs, and some act ridiculously smart and they end up being the butt of all jokes.
Here are fifteen funny pictures of policemen which will make you burst into laughter!
1. Too fat for his job! He will never be able to run and catch a thief. Will he?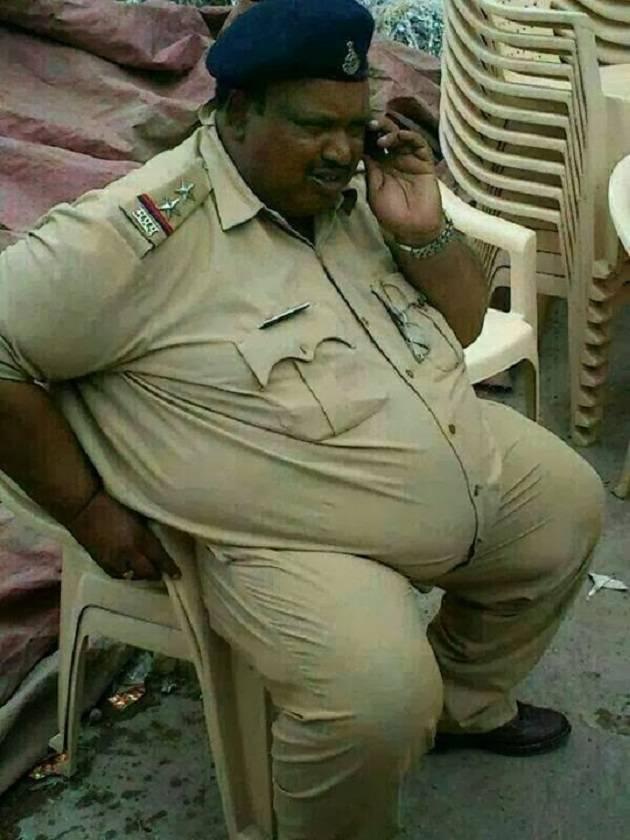 2. You can't talk on phone while driving but he can. Like this. Too smart!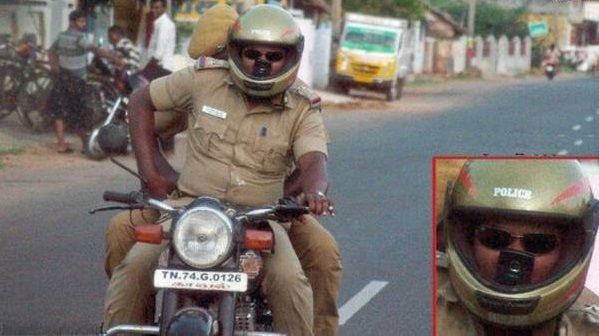 3. Can you see the rank here? Anything for the boss.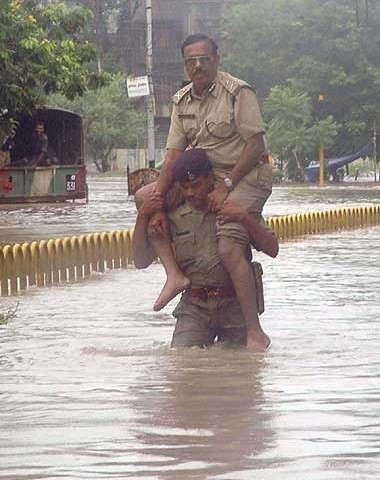 4. Do you know why we don't give guns or automatic weapons to constables? Because of this…
Too dangerous for them.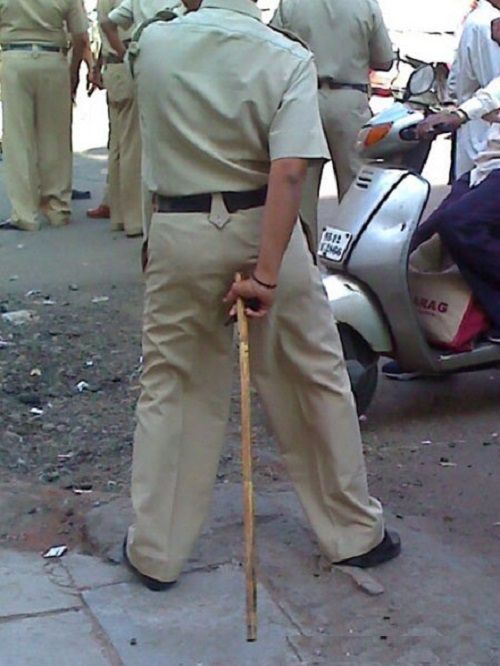 5. So, instead we give them toy guns.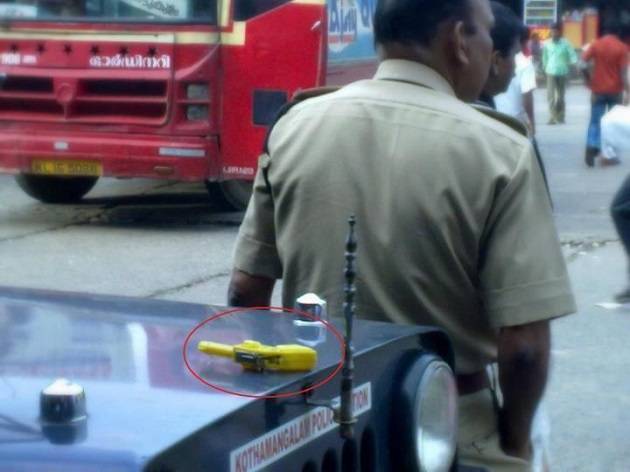 6. And they tell us to follow the traffic rules? This officer breaks three rules at a time. So ironic.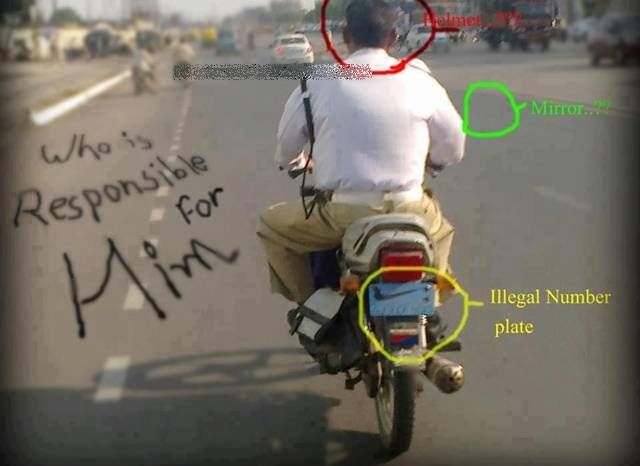 7. This one too. Policemen on joyride.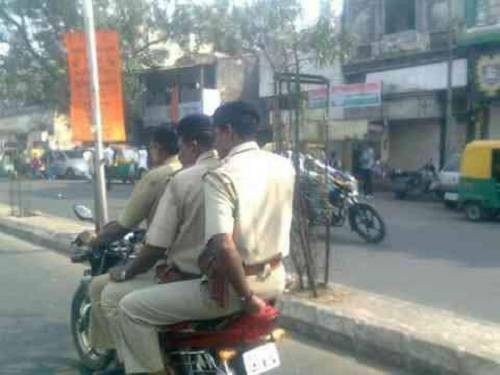 8. Lifting like a boss, with one hand! Great teamwork.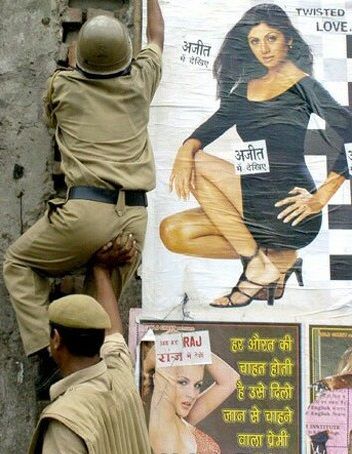 9. Men in uniform caught sleeping! Now, you know why we are not safe most of the time.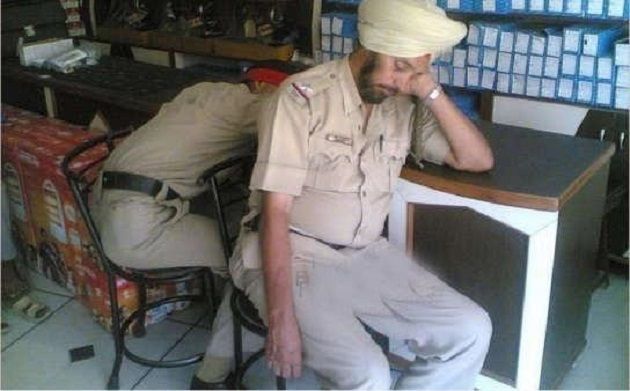 10. Here is one more gentleman in uniform, our so called protector.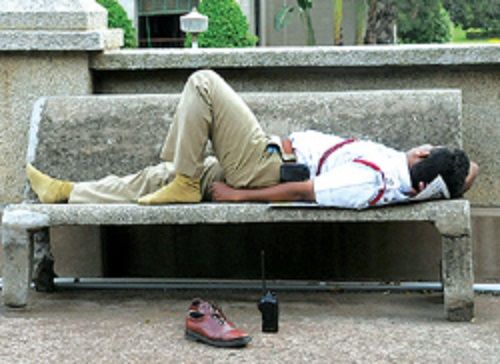 11. Dude, did you just come out of your bathroom? or has someone stolen your shoes?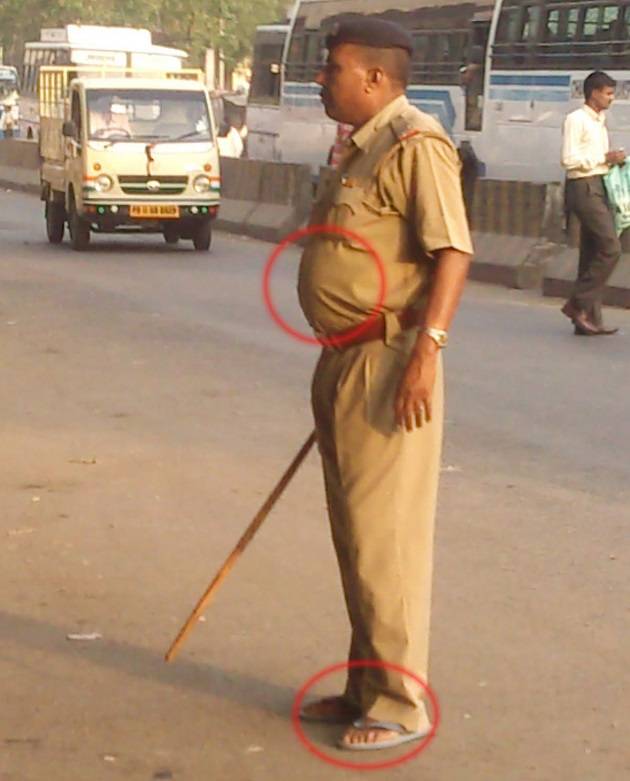 12. The most touching moment in the history of Indian police service.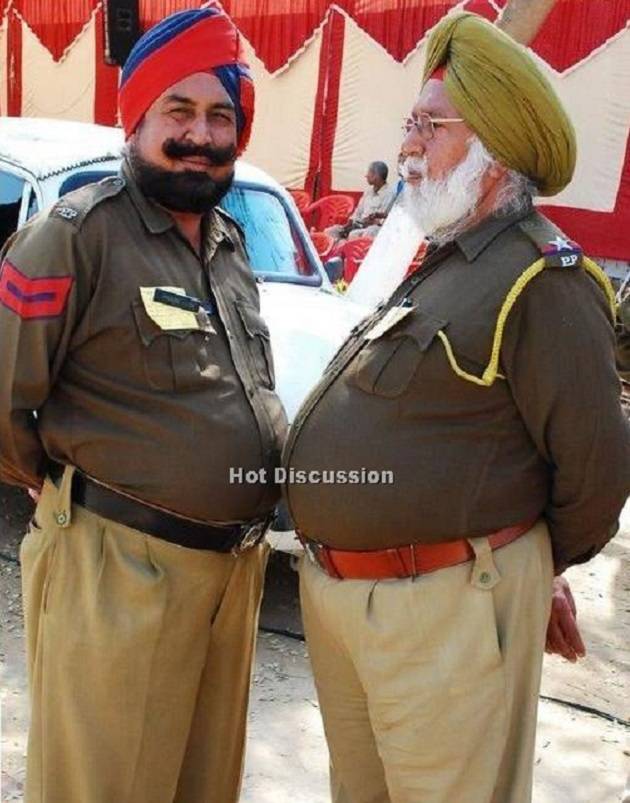 13. Probably, the most unfit policeman ever!
14. 'Which side do I turn, sir?' The guy on the right side did it right. Now, you guess.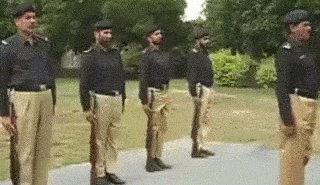 15. Here comes the worst police fail ever. A drunk Bihar police taking off his uniform in the middle of the road and performing his duty.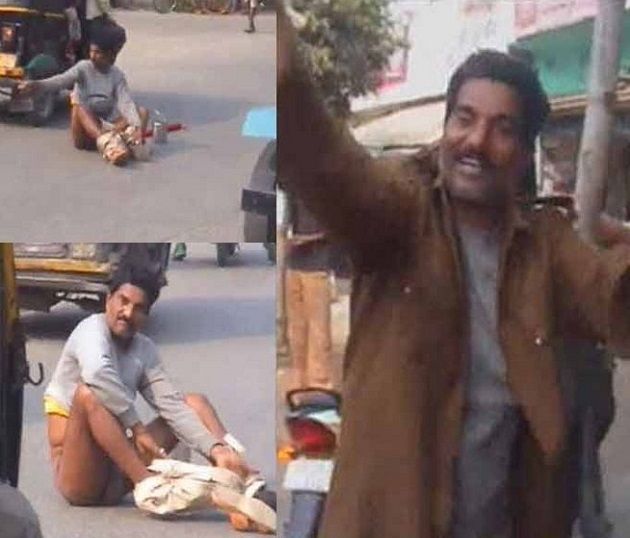 But, there are also wonderful police officers. Like this man who spared his precious time jut to buy clothes for this little homeless girl and showed his humanity. Salute!