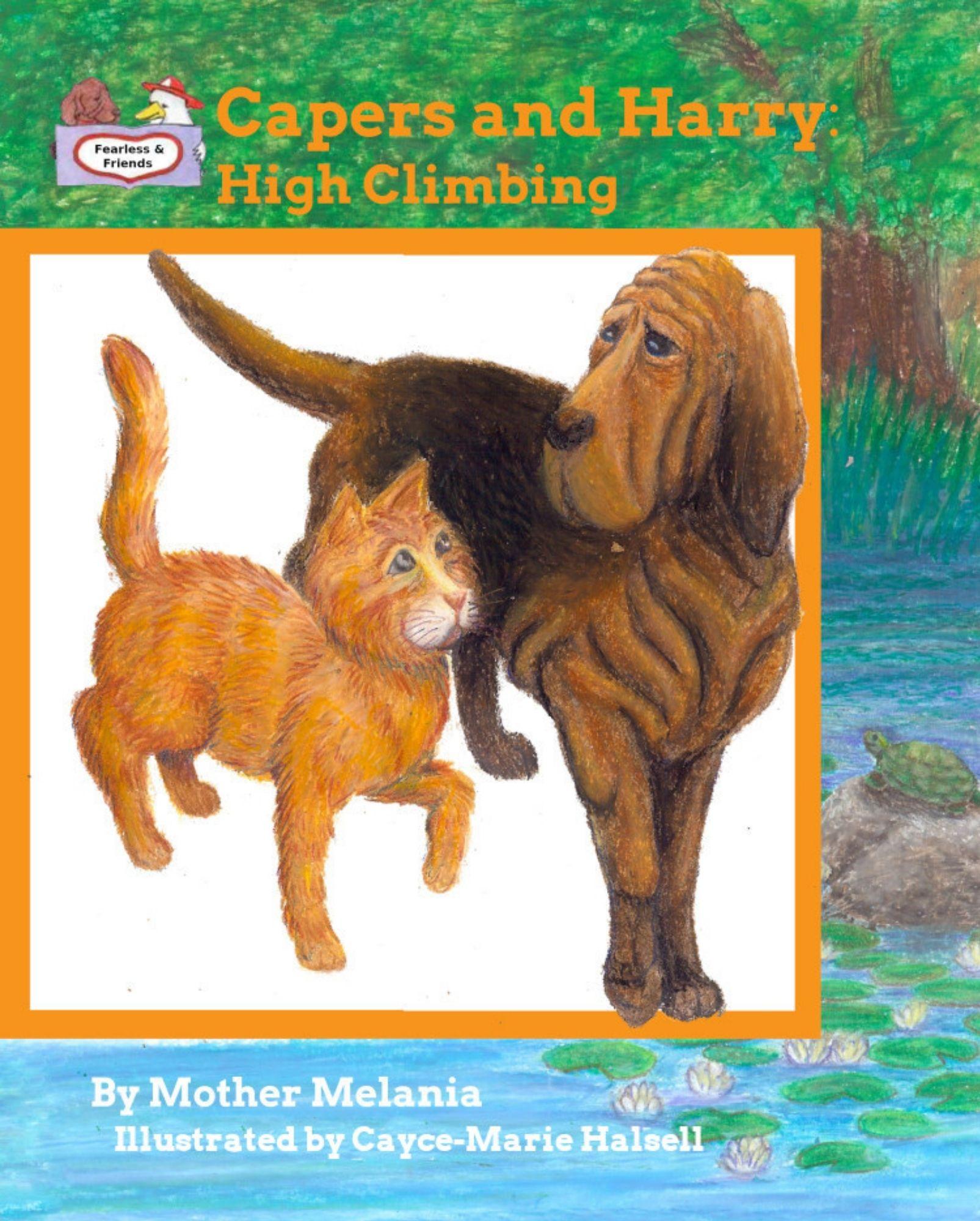 Mother Melania Salem is re-launching her "Fearless and Friends" animal fable series in anticipation of the August 2022 release of the latest offering, "Slowpoke Sloth and Busy Beaver." The first four books, currently available at Amazon and the monastery's website, are much loved by fans of Children's Books on Virtue.
This is the fourth series that Mother Melania has authored. These modern-day animal fables are written with the aim of teaching virtue in a fun, non-preachy way. There's particular excitement about the re-launch of this whimsical series that both parents and children love.
Each book addresses a specific virtue and corresponding character flaw (e.g. humility and vanity). In addition, they all strive to balance personal responsibility with compassion. Cayce-Grace Halsell brings the animals to life with her realistic yet endearing illustrations. The series is published by Holy Assumption Monastery.
Mother Melania has a background in agricultural research, theology, and education (elementary to college). This helped shape the creation of the books by allowing her to present deep topics in easily grasped forms.
When asked about why she wrote this series, Mother Melania said that she used to help out with the religion classes at an Orthodox Christian Classical School near the monastery. Among other things, these classes focused on teaching the traditional Christian virtues and vices. The challenge was to do this in an engaging, non-judgmental way. As Mother Melania had already written several series of children's books, she started looking for a premise for a new series.
The premise came when the sisters were returning to the monastery after being evacuated due to fire. On the way home, some of the sisters stopped at a novelty store to pick up toys for children visiting the monastery. Among the toys was a rubber duckie wearing a fireman's jacket and hat. Thus was born Fearless the Fire Duck and his virtuous and not-so-virtuous friends.
Salem has hopes that these books will present the virtues as what they are - powers that allow children and adults alike to live the lives of joy and love that God meant them to live.
In a recent interview, the author made a point of thanking the children of St. John of Damascus Academy for their part in the creation of the book, saying: "They helped bring this series to life with their input and general love of life."
Those interested in learning more about the series can visit here: https://mothermelaniaskidsbooks.com/kidsbooks#fearlessandfriends