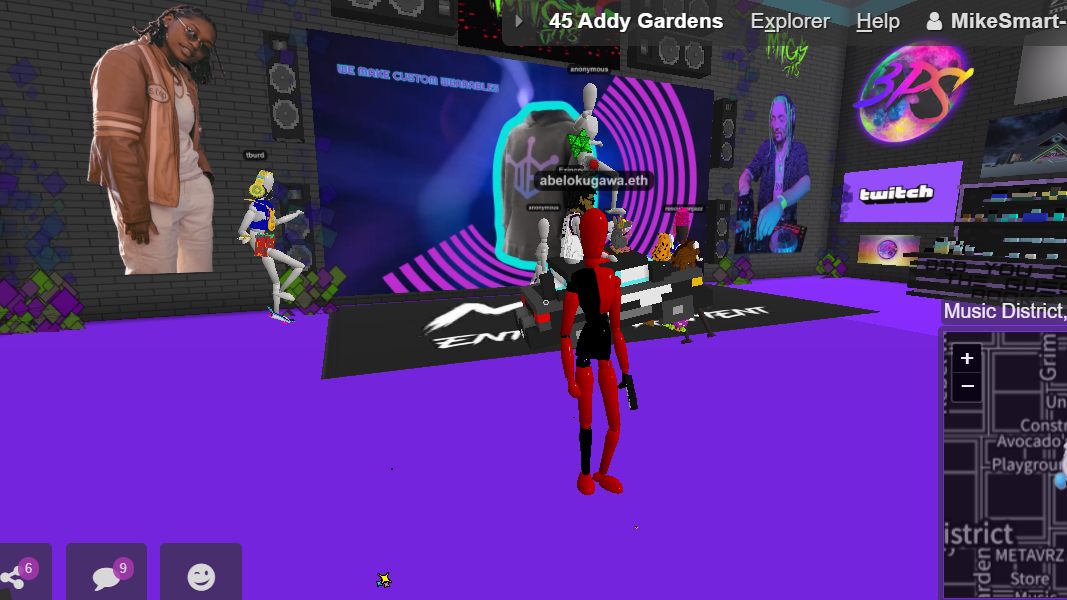 Make a splash in the metaverse with Meta-Builders' services, which include metaverse building, non-fungible tokens (NFTs), smart contracts, and community management. They offer six different packages that boost your reputation while protecting your intellectual property.
Enter the metaverse today! Visit https://meta-builders.com to get started!
Meta-Builders believes that you, as an artist or musician, should harness the developing metaverse because it gives you unique opportunities to connect with your audiences on a more immersive level. The use of NFTs and blockchain technology will also change how you can protect and monetize your work, and how you receive payments for your music.
The metaverse development company offers integration services if you want to tap into this nascent technology. Meta-Builders can build social media channels, manage your community and fan base, provide easy payment channels and smart contracts, and develop NFTs. They also provide customization services for anything that you want. As long as it is available in the metaverse environment, Meta-Builders can engineer it.
The company now offers six packages: Meta Project Starter, NFT Development, Metaverse & NFT Development, NFT & Metaverse Development with Social Media, Custom NFT Marketplace, and Full Custom Development. All these packages can be bought using cryptocurrency.
The Meta Project Starter is a consultation package where Meta-Builders will brief you about Web3 and the Metaverse to give you a starting point for your project. NFT Development includes the conceptualization, minting, and curating of various crypto collectibles that you will offer on the metaverse.
Two packages, the Metaverse & NFT Development (30 hours) and the NFT & Metaverse Development with Social Media (90 hours), take your presence to another level. On both packages, Meta-Builders will activate your social media, and create NFTs and a fully functional website. However, Metaverse Development with Social Media is a premium service that also includes setting up a digital storefront on the real estate that was created for you.
The last two packages are full customization packages for clients who have a better grasp of the concepts behind Web3 and the Metaverse. Building an NFT Marketplace or fully customizing your real estate with easy payments, tokenomics, and smart contracts will ensure that your work is protected.
Get onboard today! Visit https://meta-builders.com to know more.
Disclaimer: The information provided on this page does not constitute investment advice, financial advice, trading advice, or any other sort of advice and it should not be treated as such. This content is the opinion of a third party and this site does not recommend that any specific cryptocurrency should be bought, sold, or held, or that any crypto investment should be made. The Crypto market is high risk, with high-risk and unproven projects. Readers should do their own research and consult a professional financial advisor before making any investment decisions.