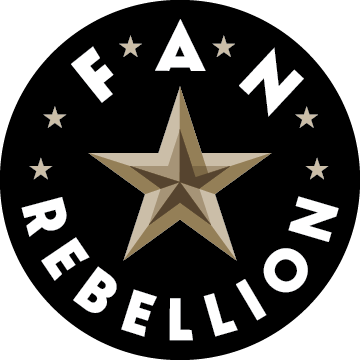 By the fans, for the fans – Fan Rebellion invites you to claim your share of the success when Las Vegas entertainment soars to new heights!
Prior to the official reveal, Fan Rebellion teases its upcoming project as a crowd-funded entertainment investing opportunity that will be controlled and made possible by stockholders. Capitalizing on the emerging trend of crowdfunding, the new project will be in line with a movement that seeks to bring the growing investment model to the lucrative Las Vegas entertainment scene.
Click https://fanrebellion.com now!
The announcement comes as Fan Rebellion prepares to embark on an ambitious mission to help you benefit from the industry's ongoing successes. The new project's democratized funding style will allow for widespread investment in Las Vegas attractions and productions, offering returns on their overall performance.
As opposed to existing crowd-funded entertainment and investment projects that focus on movies or television series, Fan Rebellion will enable you to tap directly into the live arts side of show business in Las Vegas. Touted as the first such investment opportunity of its kind, Fan Rebellion will implement a crowd-funded model in a trailblazing step that transforms the way Las Vegas live shows are funded and produced.
The move will represent a significant shift in the landscape of ticketed events in Las Vegas, with Fan Rebellion aiming to capture the effect that crowdfunding has had on cinema and television. After witnessing the recent successes achieved by publicly-backed film and TV projects, Fan Rebellion sees great potential for the world of live production in Las Vegas to pay significant dividends for investors like you.
Fan Rebellion explains that when backers have the means to acquire stock in entertainment companies exclusive to the Las Vegas area, they can share in the profits generated by the company's projects. And they can share in the perks that come with being an entertainment investor.
Be a part of your favorite Las Vegas live production! Get VIP access and free stuff!
Keep an eye on https://fanrebellion.com in order to stay informed about Fan Rebellion's projects, as its founding partnership prepares for the imminent launch of the upcoming investment call.