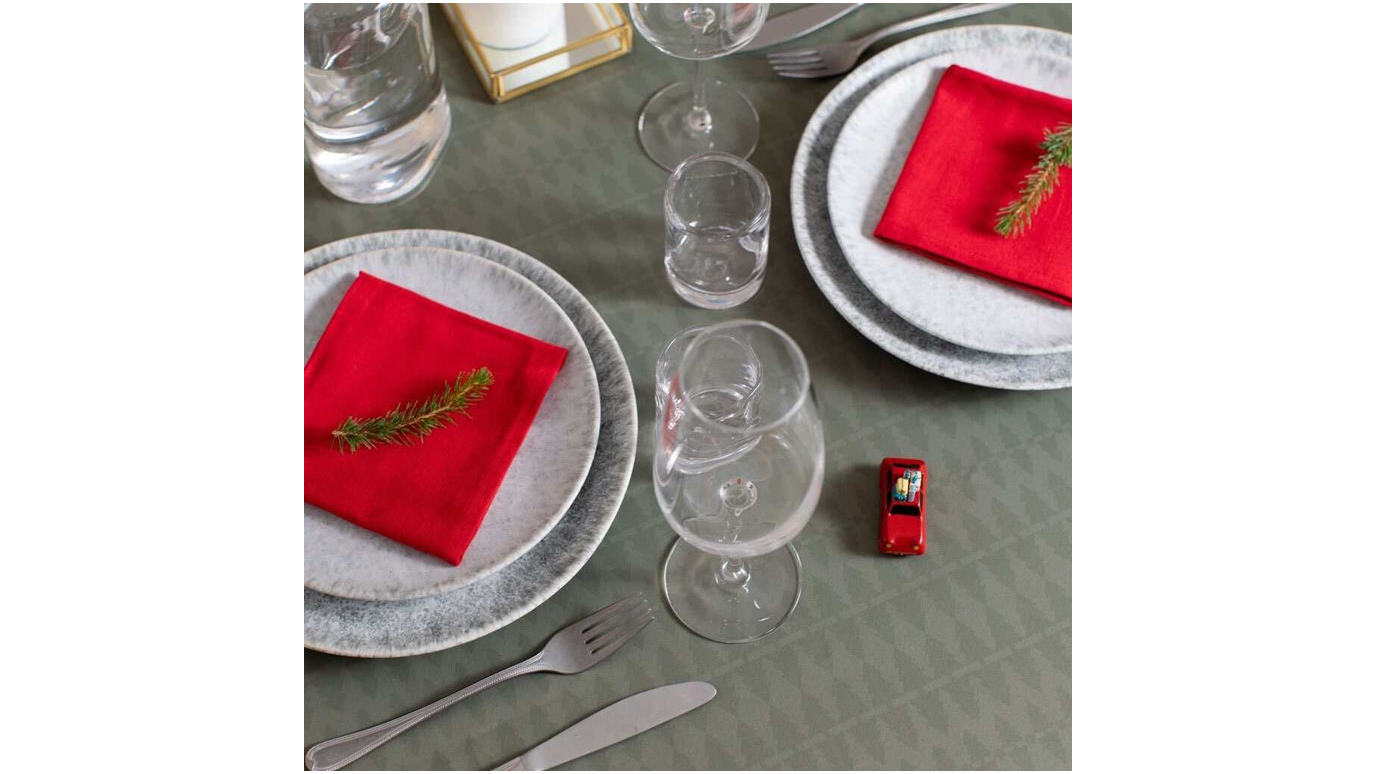 This year, make it a particularly cosy Christmas with Nobbec and their inspired seasonal tablecloths!
The webshop has an extensive array of tablecloths that feature elegant and classic prints that tastefully channel the iconography of Christmas and reimagine it using the minimalist principles of Nordic design. You'll love that all of Nobbec's tablecloths are also available in a selection of warm seasonal hues that will suit any home décor scheme and festive Christmas spread.
Go to https://nobbec.dk to find out more.
With the Christmas holidays quickly approaching, Nobbec believes that their tablecloths are both the perfect way for a Christmas dinner host like yourself to set the scene for a wonderful evening amongst family and friends and also a perfect gift to give a loved one these holidays.
In particular, as all of their tablecloths are printed in Silkeborg and sewn in Ikast, and only produced to order, Nobbec also believes they are one of the most ethical, environmental, and sustainable Christmas gift and dinner setting choices you can make this year.
The designs that the online store is particularly proud of include the Braided Forest tablecloth, which features stylised and interlocked Christmas trees in a slightly darker shade than the cloth's base hue. The store also recommends their Snowy Christmas tablecloth to you, another understated seasonal print that features tapered geometric Christmas trees around the edge where the cloth drapes from your table.
You can select all of these new tablecloths in rich and sumptuous holiday-appropriate colours like grape, lavender, deep red, vanilla, teal, olive, midnight blue and walnut.
You can also customise the size of your chosen tablecloth with 140cm by 200, 240, 270, or 310cm cloths, all available.
Nobbec is proud to be a bold new name in Danish home design and luxury holiday tablecloths. They ship across the country and recommend that you place your order as soon as possible to avoid the holiday rush.
A spokesperson for the home textiles brand said, "With Nobbec, you are guaranteed home textiles in Danish designs and in Nordic styles. Nobbec places great emphasis on the feeling of well-being in a beautiful, but at the same time, relaxing environment. With Nobbec you don't have to compromise, you always find products in classic and fashionable colours."
Set a truly beautiful Christmas table this year with a high-quality, sustainable, and beautiful one-of-a-kind tablecloth from Nobbec!
Visit https://nobbec.dk to order your favourite design and colour today!