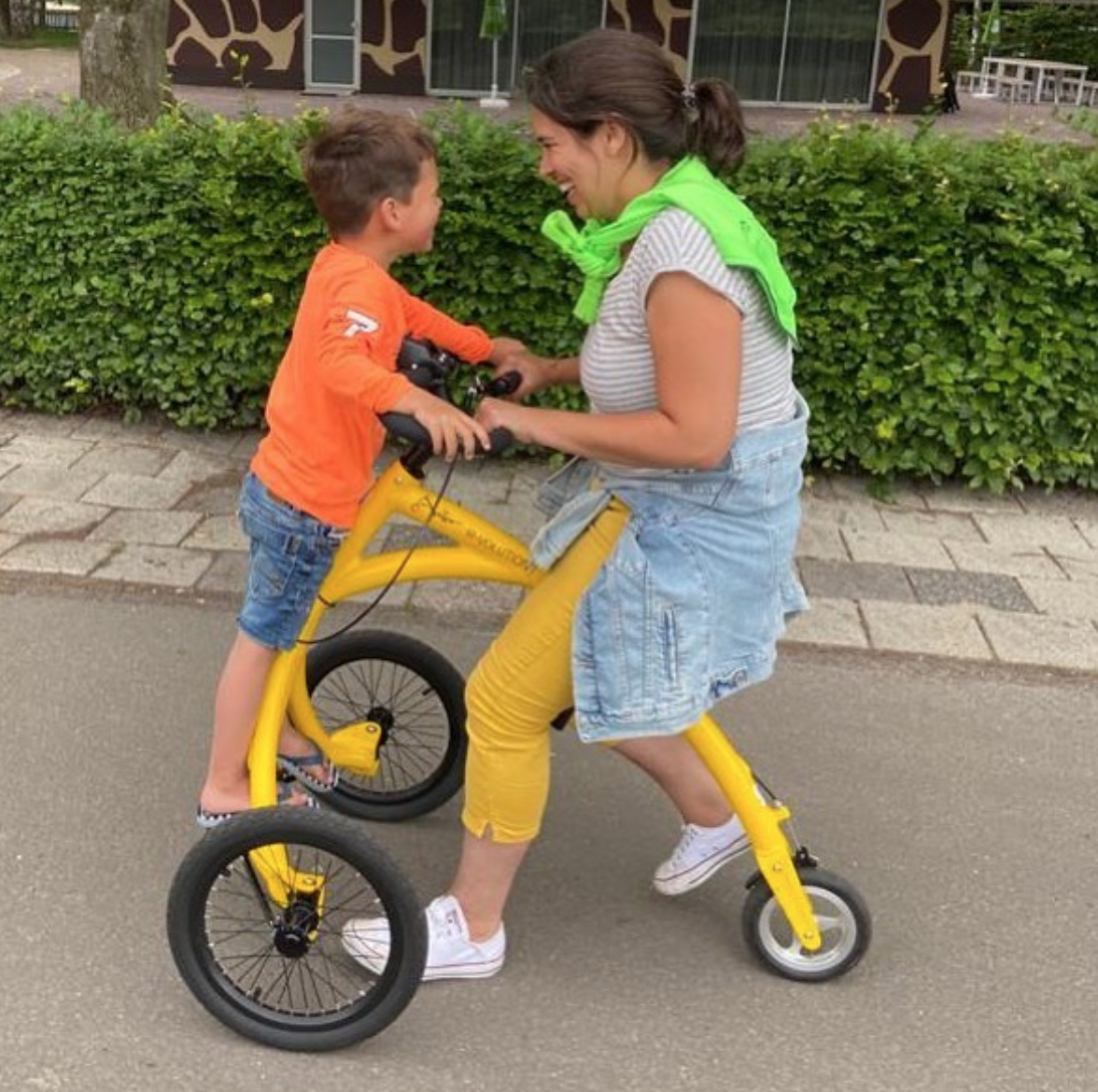 I'm one of those people who don't like people. I like dogs much, MUCH better. But once in a while, people like BE Alink come along and ignite in me a ray of hope for our species. She created the self-propelled walk assist bike that helps people with disabilities regain mobility and self-respect all over again. Are you having issues with limited mobility? Ask about the Alinker today!
The product is a three-wheeled non-motorized walking bike without pedals, with an adjustable saddle and handlebars. It was created to challenge society's assumptions about disability by empowering you to stay active and giving you the freedom to live your life despite your physical limitations.
Go to https://www.thealinker.com
The Alinker helps you regain agility, flexibility, and independence. A suitable alternative to wheelchairs, it allows you to retrieve balance and muscle mass. Moving the bike with your feet will activate your brain's neural pathways, thereby promoting mental productivity, cognition, and memory.
Designed not as a medical device but as a tool to promote well-being and inclusivity, it offers you a strong sense of self, control over your life and surroundings, and overall physical and mental health.
The self-driven bike allows you to move around by yourself without the help of another person. It increases social engagement by allowing you the dignity to stand and talk at eye level with your peers. Alinker offers those like you living with multiple sclerosis, muscular dystrophy, Parkinson's disease, CMT, arthritis, stroke, spinal cord injuries, or limp amputations a means to live self-sufficiently.
The product weighs 12kgs and is foldable. The wheels and the saddle can be removed through the quick-release systems and can be stowed in the trunk of your car. It is also equipped with 2 safety brakes - on the rear wheel and a parking lock on the brake handle.
Alinker is available in three sizes (happy small, small, and medium) and can hold a maximum of 120kgs. Visit https://www.thealinker.com/pages/how-it-works to know more.
A satisfied Alinker user commented, "I know that I can do more things on my own, then I feel I have more agency over myself. I can be independent moving around spaces like leaving my house, airports, train stations, even museums… I am not relying on someone else to move me around anymore. But now that I have the Alinker, I can walk, talk, and laugh at the same time. I feel safe, I feel better about myself, and I feel more confident."
Don't let your limitations hinder you from living the life you want live. Get on an Alinker now!
Visit https://www.thealinker.com/products/the-alinker to get one today!