The book 
You've Got To Be Hungry 
by 
Les Brown
 reveals insightful information on personal success, motivation and self-development. After finishing this book, readers will be fully equipped with what they need to pursue their passions and achieve their life vision. If you're looking for a book with life-giving inspiration this is the one! You can find more information at 
http://www.lunchwithles.com
 . Les Brown is a seasoned motivational speaker on self-development, personal growth, business culture, ethics, and motivational topics. For the past 50 years, the author has studied and mastered the science of personal growth and success. He has interviewed numerous successful leaders. He has experience working with company leaders and top achievers in their boardrooms, helping them to translate theory into tangible and unequaled results. He's a pioneering authority and a keynote speaker on achievement topics. He motivates his audience not to back off from the challenges around them but to face those challenges head-on. "You've Got To Be Hungry" addresses the truth that many people tend to run away from - attaining greatness does not come easily, people have a role to play to achieve greatness and realize their dreams. The book unveils the qualities and characteristics of individuals who are hungry to break free from challenges and aim towards reaching their life goals. Les Brown also focuses on the importance of personal development: if people want to succeed in life, personal development must be a primary ongoing activity and not a secondary goal. Les Brown's message is simple but life-changing: "You cannot afford to be complacent. You have to reach out and maximize your potentials, achieve great things, and ultimately impact the world you live in". Les Brown is also the author of "Live Your Dreams: Say "YES" To Life", "Laws Of Success: 12 Laws That Turn Dreams Into Reality", "Up Thoughts For Down Times." This book is an inspiration that will rekindle your spirit. It can give readers hope and courage during times of uncertainty. It features great ideas and confirmation of things that readers have wondered about. To many, the book contains the author's signature message. Les Brown is truly the greatest motivational writer on the planet.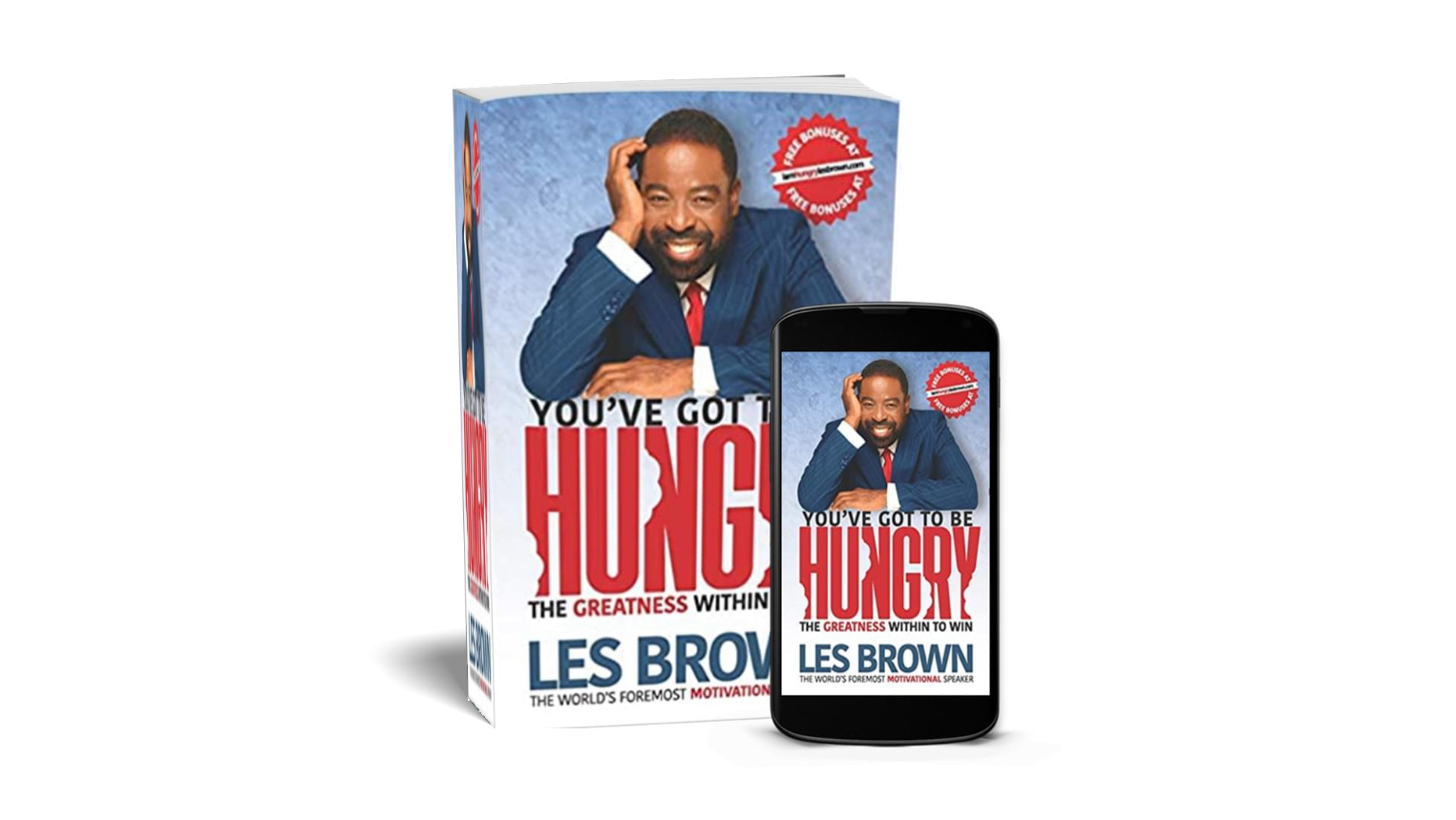 You can purchase the book "You've Got To Be Hungry: The Greatness Within To Win" by visiting 
http://www.lunchwithles.com
 .