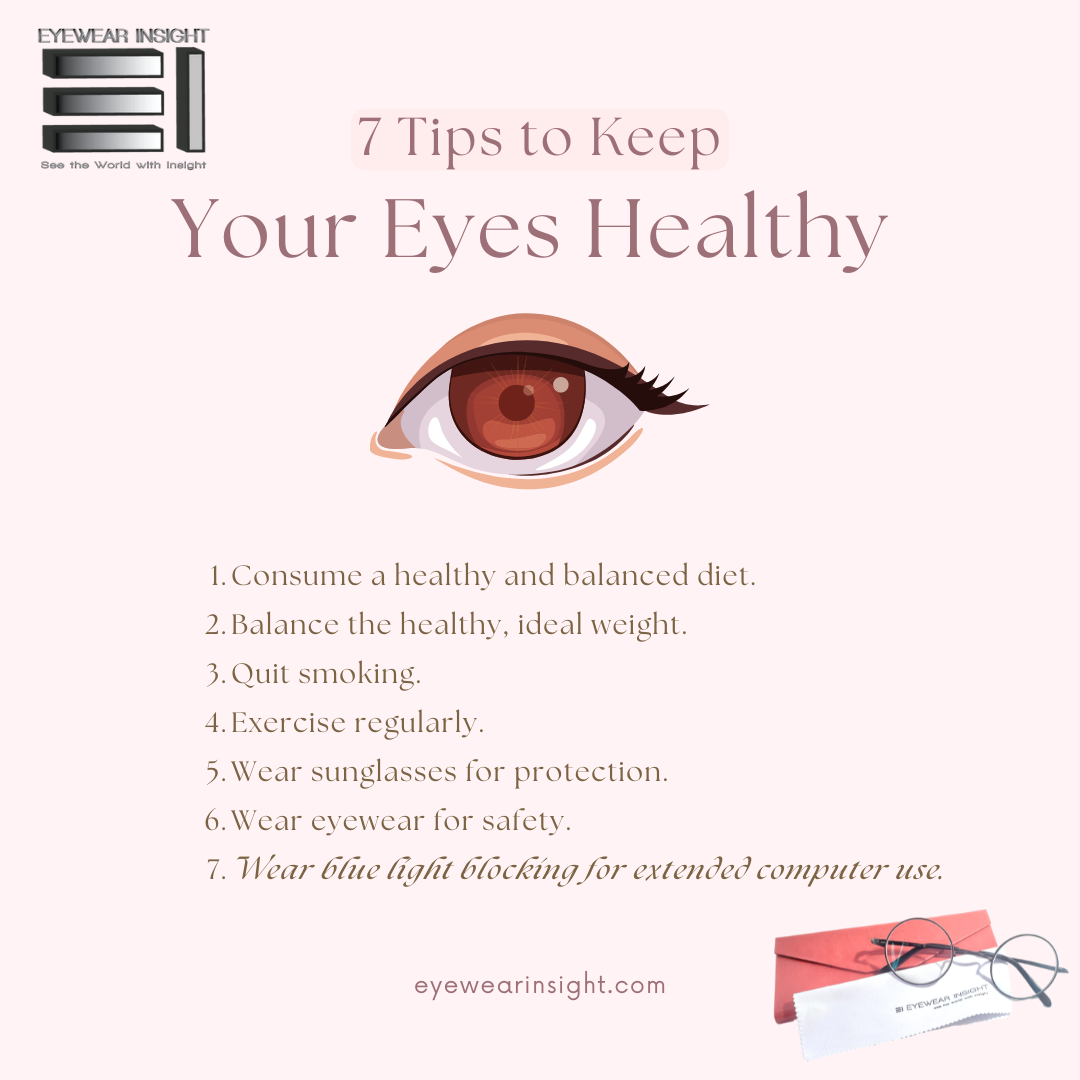 If you spend a lot of time working at a computer, you may have experienced eye strain and headaches. Eyewear Insight has released a report that outlines the advantages of blue-light-blocking glasses.
In the report, you will learn how and why blue-light-blocking lenses can reduce the impact of screen glare, relieve your eye pain, and improve your sleep.
Visit https://eyewearinsight.com/links/Blue_Light_Blocking for more information.
With an estimated 24 million employed adults working on a computer every day, coupled with the use of smartphones and tablets, the amount of time we spend looking at monitors or screens is higher than ever. This constant use of screens can result in health issues such as eye pain caused by the screen's bright glare. Eyewear Insight's report explains why this occurs, and highlights the benefits of using blue-light-blocking to prevent these issues.
The online retailer offers you the option to add a tint-free blue light coating to any of its glasses frames, which are also anti-scratch and anti-reflective. By including this option, the company has made it easier for you to find high-quality computer glasses. Furthermore, as the coating is tint-free, you can use the glasses without any impact on your vision.
Eyewear Insight partners with 3 optical and manufacturing labs, which allows it to provide you with affordable glasses that combine modern innovations with high-quality materials. Furthermore, the company's fashion-focused designs give you a range of options for frames that meet your individual style.
Alongside the clear blue light glasses, the online retailer offers prescription quality lenses with options for progressive, single vision, and bifocal lenses, as well as custom reading glasses. Eyewear Insight also has a wide selection of frames to suit men, women, and children of all ages.
The company offers a range of articles and reports that can help you choose the right glasses for your needs. These articles include details on the various lens types and styles available, as well as how to understand prescription details, such as what the OS and OD numbers mean.
A spokesperson for the company said, "We care for your eyes as we care for ours. We guarantee our customer's satisfaction with quality eyeglasses crafted with precision and pride."
Unfortunately, Eyewear Insight's blue-light-blocking glasses can't stop headaches caused by annoying co-workers, but they can reduce those caused by screens and monitors.
For more information, you can visit https://eyewearinsight.com/links/Blue_Light_Blocking or by calling (866-217-5878)