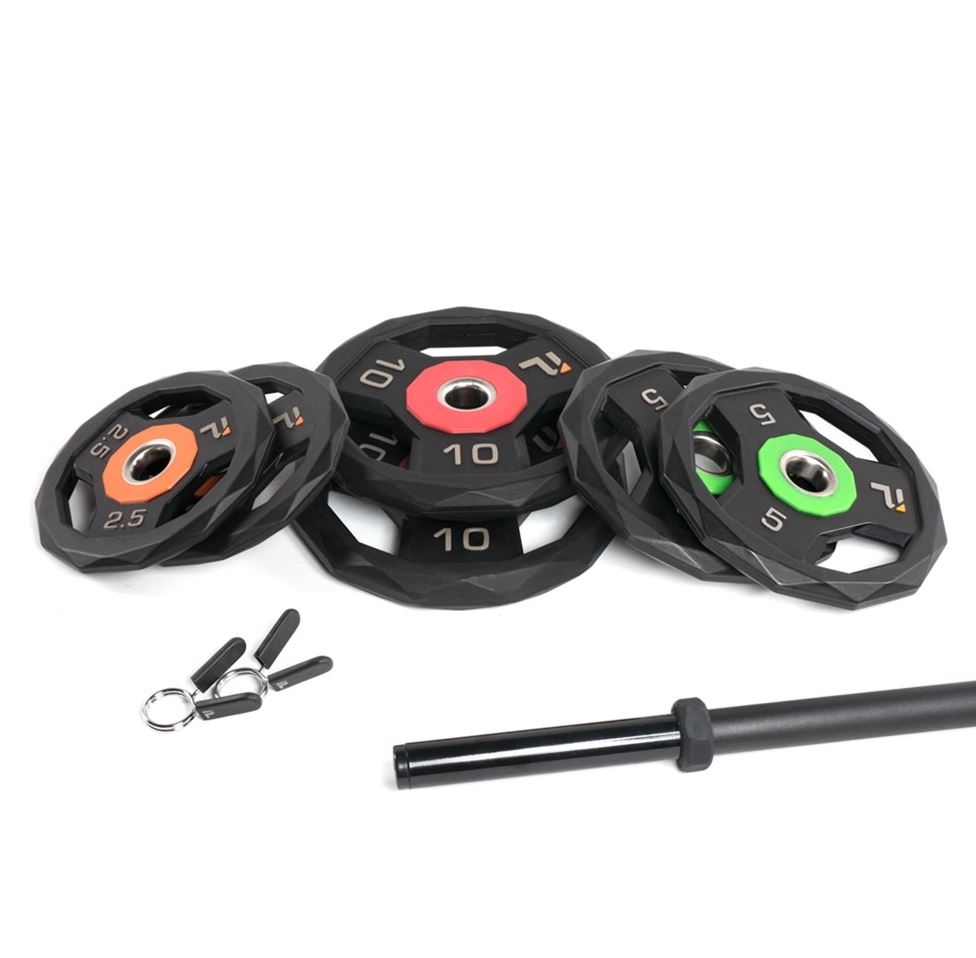 Are you looking for the latest simple yet highly effective tool for your group fitness class? Or maybe you want to take your home workout to the next level? The ProElite Body Pump Barbell Set is the perfect solution!
Now you can increase your physical fitness with a practical and easy-to-use tool. The ProElite set from 2nd Chance Fitness offers an efficient way for you to increase your muscle mass and reach your personal fitness goals.
Go to https://personaltrainertn.com/product/body-pump-barbell-set for more information!
The personal training company now provides group fitness trainers and other health enthusiasts like yourself, with a durable and versatile bar and plate set that was designed for BodyPump workouts. You may also use it for traditional weightlifting.
BodyPump is a vigorous barbell-based workout designed to help you become more fit and toned. The workout combines motivational music, knowledgeable instructors, and scientifically backed movements to promote quick progress towards your fitness goals.
2nd Chance Fitness now offers you a barbell set compatible with BodyPump and various other types of workouts. The barbell's durable urethane plates, with inner stainless-steel rings, are designed with a beveled edge that features special grip sections throughout the polygon design. This unique feature ensures that the weighted barbell does not roll away when not attended to.
The inner stainless-steel ring allows for quick and easy transitions of plates on and off the bar. The barbell is designed to allow you to customize the amount of weight on the barbell according to your personal fitness level and preference.
Due to the clever placement of the grips, the plates are ideal for you to use as free weights in addition to being used on the barbell. The plates are available in different colors which allow you to instantly identify the weight amounts.
You can purchase the items as individual components, one set, and class sets. A rack and kit, and 20-pound plates are also available and sold separately.
A satisfied customer stated: "The item is of durable quality. The weights are easy to hold for overhead triceps, plate squats, and lunges. This set made it easy to make the decision to quit my gym. The value and quality are worth the price, and they have fantastic customer support."
Are you ready to finally achieve those fitness goals that you've been dreaming about?
Go to http://personaltrainertn.com to find the fitness tool that can unlock your potential!