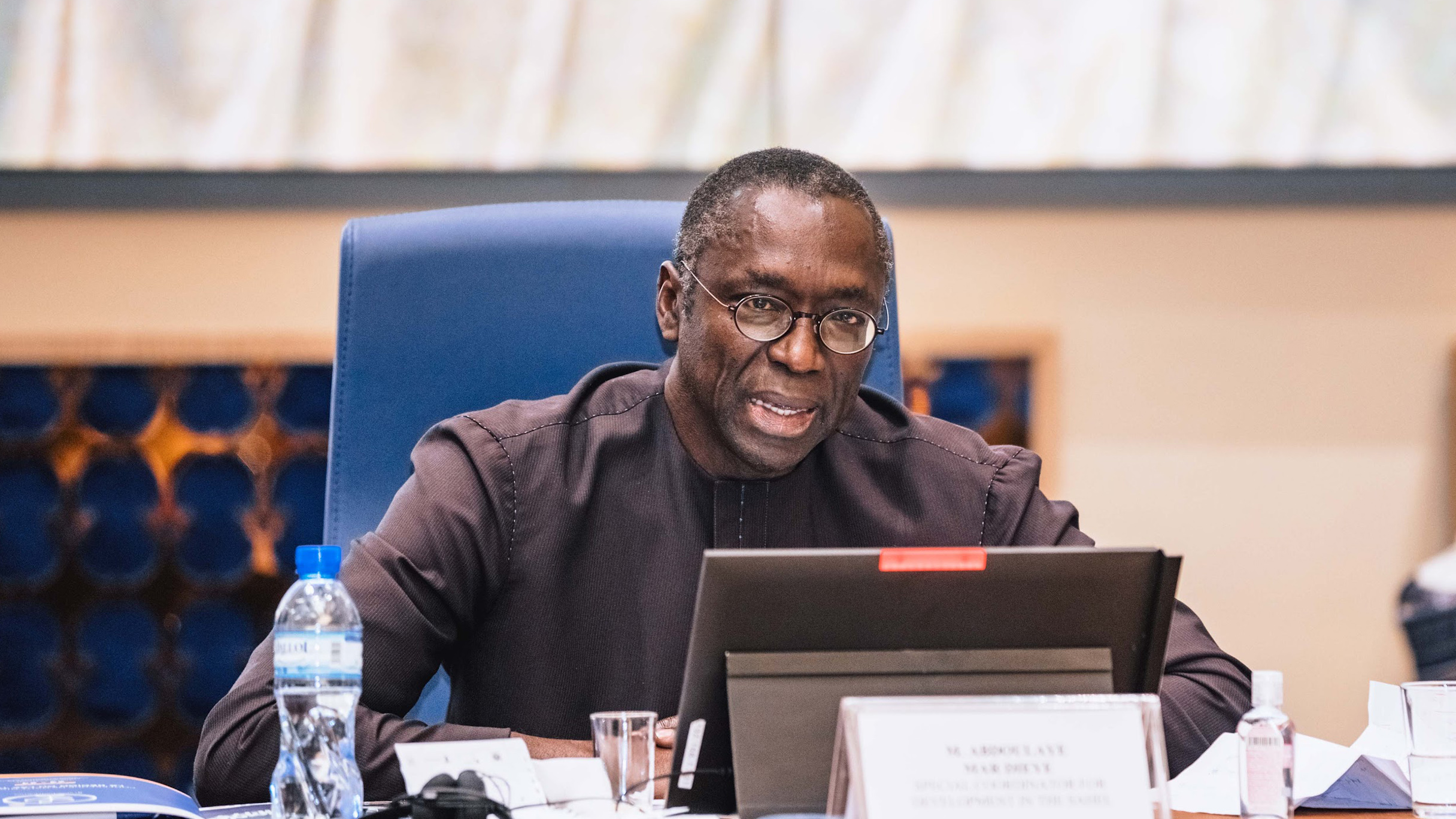 Highlights
• The Conference reiterated the critical need to address growing humanitarian needs, the root causes and the interconnected dimensions of the Lake Chad Basin crisis and strengthen the resilience of millions of people affected.
• Participants recognised that security is being restored in parts of the region, thanks to the efforts of the four countries - Niger, Nigeria, Cameroon and Chad.
• Improved security conditions have created opportunities for the return of state structures, the provision of essential social services and the revitalisation of economies in those areas.
• Partners renewed their commitment to enhance coordinated action and collaboration among communities, local and national governments, regional institutions, and humanitarian, stabilisation, peace, and development actors supported by international partners.
• Over US$500 million was announced to support locally-led joint action.
Niamey, 24 January 2023 - The 3rd High-Level Conference on the Lake Chad Region concluded today with reaffirmed commitments from Lake Chad Basin countries and partners to a coordinated, regional and sustainable response supported by humanitarian, stabilisation and development actors. The Conference aimed at ensuring humanitarian assistance and protection and fostering opportunities for durable solutions, including the return, reintegration and resettlement of internally displaced persons and refugees based on voluntary, dignified, informed decisions.
The two-day conference brought together over 30 countries, international organisations and more than 100 civil society organisations on 23-24 January in Niger, where they agreed to work together to address the prevailing challenges.
"Efforts have been made following commitments from the two previous conferences on this region - the 2017 Conference in Oslo and the 2018 Conference in Berlin," said Hassoumi Massoudou, Minister of State, Minister of Foreign Affairs and Cooperation, Republic of Niger. "But given the accelerated deterioration of living conditions in the region, our interventions seem very far from the reality of the needs and legitimate expectations placed on us by millions who live in the regions and are exposed daily to the cumulative effects of insecurity and climate change," he added.
The Lake Chad Basin region continues to contend with a protracted and complex crisis driven by extreme poverty, climate change, violent conflict and lack of social services, despite numerous gains. Today, more than 24 million people in the region are affected by the crisis, and about 5.3 million people are displaced.
Increased violence has led to a continued deterioration of the security situation, resulting in the further withdrawal of government institutions in the region. Furthermore, poor economic prospects, shrinking resources and lost livelihoods, further compounded by the consequences of climate change, have led people to leave their homes.
As a result of joint efforts from local and national governments and civil society organisations supported by the international community, including through the "Regional Strategy for Stabilization, Resilience and Recovery of the Lake Chad Basin Commission", improvements have been recorded. Participants did recognise that more needs to be done, and the conference taking place in the region is a significant step that acknowledges the agency of the people of the region.
"Crises in Africa need solutions from Africa. Therefore, it is important that this Lake Chad Conference took place in the Lake Chad region for the first time," said Katja Keul, Minister of State at the Federal Foreign Office of Germany. "Germany will remain a reliable partner. Despite the war in Ukraine, we are providing the region with more, not less money for humanitarian aid, stabilisation and development. We are convinced that the security and stability of Europe and Africa are directly linked," she added.
Participants agreed that effective humanitarian, stabilisation, peace, and development efforts must be people-centred, collaborative and consider knowledge and expertise available within governments and civil societies and communities, including women and youth-led organisations, with a particular focus on the representation and empowerment of young women and adolescent girls.
"Norway is pleased that the conference brought together a wide range of national, regional and international actors. National and regional ownership is key for sustainable solutions. I do, in particular, want to highlight the important voices of women and civil society actors, said Erling Rimestad, Deputy Minister of Foreign Affairs of Norway. "We need to ensure respect for human rights and the international humanitarian law to foster a protective environment for civilians and secure durable solutions for displaced people. Norway will continue to provide substantial support to the region. We must strive to create hope for the future generations of this region," he added.
Participants renewed their commitment to coordinated efforts, including cross-border approaches, adherence to human rights, strengthened visible and inclusive governance, availability of economic resources, and access to social services, food security and nutrition quality.
"I thank Member States, partners and donors for their generous announcements of support today. We are determined to continue providing life-saving assistance to millions across the Lake Chad region who endure appalling conditions daily. But humanitarian action will not be enough to end the misery. Unless we tackle the root causes of the crisis, the region's wounds will not heal," said Joyce Msuya, United Nations Assistant Secretary-General for Humanitarian Affairs and Deputy Emergency Relief Coordinator. "Our commitment must be measured in decades and not in years. This is how we build resilience in a region clamouring for change," she added.
"The level of participation at this conference shows that all partners across the world are committed to sparking long-term transformation in the region, led by the people of Lake Chad themselves," said Ahunna Eziakonwa, United Nations Development Programme Assistant Administrator and Regional Director for Africa. "We must continue to invest in creating the conditions that foster the realisation of young people's aspirations for a better future and anchor our work in regional, national and local ownership, with the voices of the people, including women and youth, guiding us," she added.
To this end, Member States and institutional donors announced over $500 million to support a comprehensive, complementary and coordinated regional response to the crisis in the Lake Chad Region.
Click here for more information: