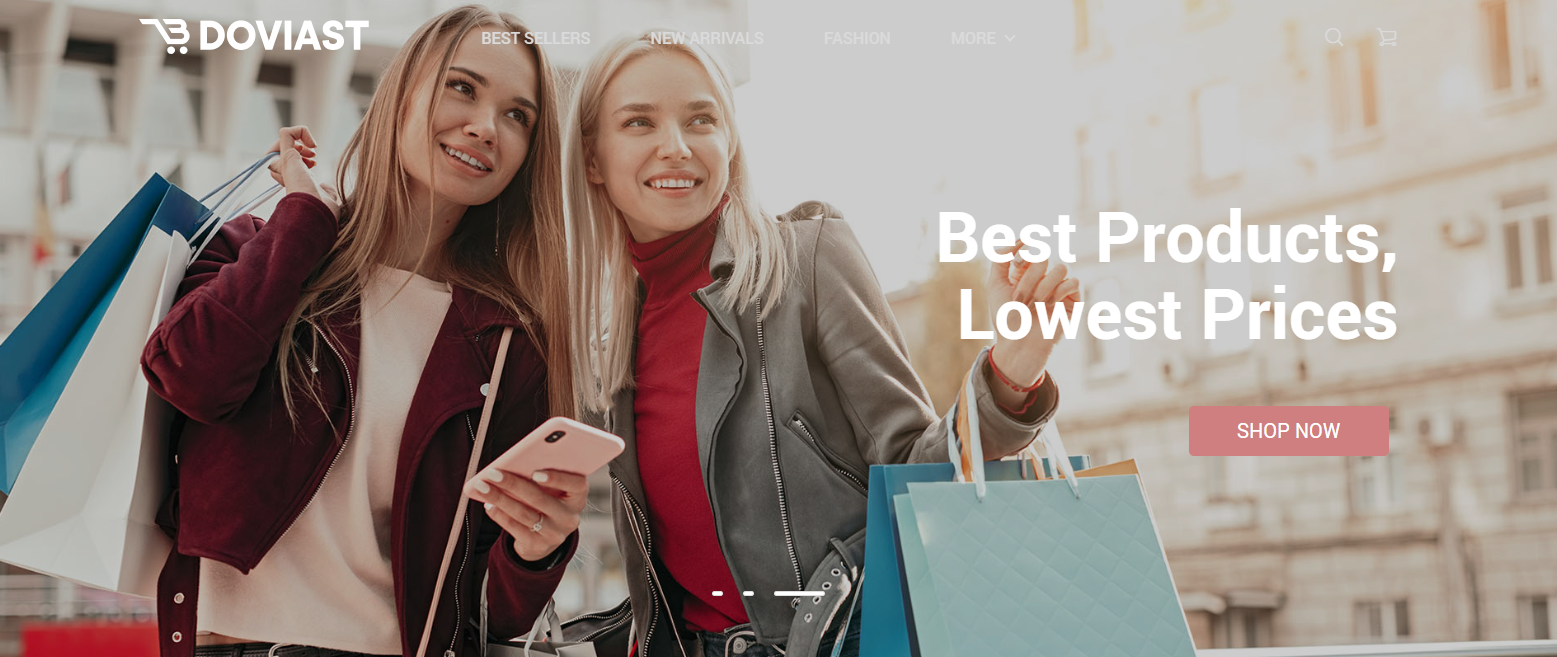 I bought a vacuum cleaner a couple of months ago and I'm thinking of throwing it away - all it's been doing is collecting dust.
Okay, okay… no more vacuum cleaner jokes, no one likes them anyway - they suck.
If you're planning a road trip with your kids and pets this summer, you'll definitely need one, though. Imagine all the pet hair, biscuit crumbs, and little bits of chips all over the backseat and the floor… You can now remove all this in just a few seconds! Check out the new Cordless Compact Car Vacuum Cleaner from Doviast!
This new handheld device combines a 60W power turbine motor with a compact size, allowing you to store it in your car and easily remove dust, allergens, and dirt from your car seats, mats, dashboard, and other areas, when you need to.
Go to https://doviast.com/cordless-compact-car-vacuum-cleaner to see how easy car cleaning can be!
You probably know that using a regular household vacuum cleaner for cleaning the car is not a very convenient option, as it is time-consuming and requires pulling out extension cords. Moreover, you can't take it with you on a trip. With Doviast's new vacuum cleaner, you can easily keep your car clean and tidy and extend the life of its interior.
Weighing only 1.45 pounds and measuring 14.88 inches in length, the new Cordless Compact Car Vacuum Cleaner does not take up a lot of storage space in your car, allowing you to take it with you even when you're traveling with a lot of luggage.
The device is rechargeable and comes with a micro-USB charging cable. The power-level color indicator signals when the vacuum cleaner is low on battery and needs to be charged. It can be fully charged within three to four hours, after which it can work for 20 minutes in standard mode or 15 minutes in an enhanced mode.
The new vacuum has a reusable HEPA filter, which ensures that even very small particles are not blown out back into the air. The filter does not need to be replaced - instead, you can just remove it and wash it with water.
The Cordless Compact Car Vacuum Cleaner is a versatile device that can also be used for cleaning furniture, work desks, drawers, and hard-to-reach areas at home or at the office. It comes with two attachments - a brush nozzle and a tip nozzle for deep cleaning of crevices and cracks.
"This is the best auto vacuum I have used," said a satisfied customer. "I have only had it a week but already it gets the things that other vacuums have not gotten for me - the fine dust, etc. that collects on the dash and console. It has an attachment that loosens it and then sucks it away. The attachments here seem built and thought out for a car as does the design and shape of this machine."
The Cordless Compact Car Vacuum Cleaner is very affordable. The "new car interior" look and feel that you'll get with it is priceless!
Go to https://doviast.com to order yours!